01.12.2017 | Study protocol | Ausgabe 1/2017 Open Access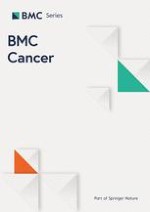 The PREgnancy and FERtility (PREFER) study: an Italian multicenter prospective cohort study on fertility preservation and pregnancy issues in young breast cancer patients
Zeitschrift:
Autoren:

Matteo Lambertini, Paola Anserini, Valeria Fontana, Francesca Poggio, Giuseppina Iacono, Annalisa Abate, Alessia Levaggi, Loredana Miglietta, Claudia Bighin, Sara Giraudi, Alessia D'Alonzo, Eva Blondeaux, Davide Buffi, Francesco Campone, Domenico F. Merlo, Lucia Del Mastro
Abstract
Background
Fertility and pregnancy issues are of key importance for young breast cancer patients. Despite several advances in the field, there are still multiple unmet needs and barriers in discussing and dealing with these concerns. To address the significant challenges related to fertility and pregnancy issues, the PREgnancy and FERtility (PREFER) study was developed as a national comprehensive program aiming to optimize care and improve knowledge around these topics.
Methods
The PREFER study is a prospective cohort study conducted across several Italian institution affiliated with the Gruppo Italiano Mammella (GIM) group evaluating patterns of care and clinical outcomes of young breast cancer patients dealing with fertility and pregnancy issues. It is composed of two distinctive studies: PREFER-FERTILITY and PREFER-PREGNANCY. The PREFER-FERTILITY study is enrolling premenopausal patients aged 18–45 years, diagnosed with non-metastatic breast cancer, who are candidates to (neo)adjuvant chemotherapy and not previously exposed to anticancer therapies. The primary objective is to obtain and centralize data about patients' preferences and choices towards the available fertility preserving procedures. The success and safety of these strategies and the hormonal changes during chemotherapy and study follow-up are secondary objectives. The PREFER-PREGNANCY study is enrolling survivors achieving a pregnancy after prior history of breast cancer and patients diagnosed with pregnancy-associated breast cancer (PABC). The primary objectives are to obtain and centralize data about the management and clinical outcomes of these women. Patients' survival outcomes, and the fetal, obstetrical and paediatric care of their children are secondary objectives. For both studies, the initial planned recruitment period is 5 years and patients will remain in active follow-up for up to 15 years. The PREFER-FERTILITY study was first activated in November 2012, and the PREFER-PREGNANCY study in May 2013.
Discussion
The PREFER study is expected to support and improve oncofertility counseling in Italy, to explore the real need of fertility preserving procedures, and to acquire prospectively more robust data on the efficacy and safety of the available strategies for fertility preservation, on the management of breast cancer survivors achieving a pregnancy and of women with PABC (including the possible short- and long-term complications in their children).
Trial registration number
ClinicalTrials.gov identifier:
NCT02895165
(Retrospectively registered in August 2016).