01.12.2017 | Research | Ausgabe 1/2017 Open Access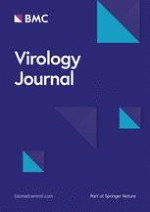 The prevalence of dengue virus serotypes in asymptomatic blood donors reveals the emergence of serotype 4 in Saudi Arabia
Zeitschrift:
Autor:

Ahmed Mohamed Ashshi
Abbreviations
RT-PCR
Reverse transcription polymerase chain reaction
WHO
World Health Organization
Background
Methods
Ethical approval
Ethical approval was obtained from the Faculty of Applied Medical Sciences Ethics Committee concomitantly with an official governmental approval that was secured in writing by the Deputy Director of Health of the Holy Makkah Municipality. All serum samples were collected following obtaining informed written consent from all the participants.
Study design
This was a cross-sectional study and a total of 910 apparently healthy and eligible Saudi male blood donors with age ranging between 25 and 55 years (mean 37.13 ± 7.45 years) were recruited from the blood banks of Hira General Hospital and The Regional Laboratory, Holy Makkah, in the Western province of KSA between March 2015 and August 2016. All participants had no history of fever in the preceding 3 weeks of donation or any other sign of dengue infection according to the WHO guidelines [
21
]. The donors were also serologically negative for human immunodeficiency, hepatitis B, and hepatitis C viruses; and were eligible for blood donation as per to the policy of the KSA Ministry of Health. Serum was obtained from each donor following centrifugation of 10 mL of venous blood that was collected in sterile plain tubes without anticoagulant. All samples were aliquoted in small volumes of 500 μl each and stored in −80 °C and −20 °C until used for PCR and ELISA, respectively.
Enzyme linked immunosorbant assay (ELISA)
ELISA was used for the qualitative detection of IgM and IgG antibodies against DENV and the used kits (Panbio, Brisbane, QLD, Australia) are certified for clinical in vitro diagnosis (IVD CE) and were from the same batch. All samples and the internal controls provided within each kit were processed according to the manufacturer's instructions on a fully automated ELISA system (Human Diagnostics, Germany). The sensitivity, specificity, inter and intra-assay coefficient of variation for each kit as reported by the manufacturer were 97.7, 100, 8.8 and 9.8% for the IgG kit and, 94.7, 100, 7.8 and 5.6% for the IgM kit. The cut-off value for each kit was calculated followed by the calculation of the index values for each sample as per the manufacturer's instructions. Samples were considered positive if their values for IgM and/or IgG were > (cut-off + 10% cut-off value). The participants were classified into primary infection or previous exposure groups according to the solitary detection of IgM or IgG antibodies, respectively. In the case of dual positivity for both antibodies, the donors were categorised as either primary or secondary infection groups based on the IgM/IgG ratio, where a ratio ≥ 1.2 suggested primary while < 1.2 indicated a secondary infection [
22
].
Real-time TaqMan PCR for the detection of DENV serotypes
One step Multiplex TaqMan RT-PCR for the qualitative detection and differentiation of DENV-1, 2, 3 and 4 was performed by using the IVD CE certified FTD Dengue differentiation kit (Fast-track diagnostics, Junglinster, Luxembourg) on ABI® 7500 platform (Thermo Fisher Scientific) and according to the manufacturer's protocol. As reported by the manufacturer, the kit has a detection limit of 10 3 copies/ml for all serotypes except DENV-3, which could be detected until 10 2 copies/ml. However, the kit does not measure the viral load of the candidate viral serotypes.
The internal control provided by the manufacturer was brome mosaic virus, which was added at the lysis buffer stage with each serum sample during the RNA extraction process. The extraction of viral RNA from the collected serum samples was carried-out using MagMAX™-96 AI/ND Viral RNA Isolation Kit (Thermo Fisher Scientific, Warrington, UK) according to the manufacturer's instructions on a MagMAX™ Express Magnetic Particle Processor (Thermo Fisher Scientific). The quality and quantity of extracted RNA were measured on the BioSpec-nano (Shimadzu Corporation, Tokyo, Japan) and typically had an A260/A280 ratio of 1.7 to 1.9. Extracted RNA samples were stored at −80 °C until used.
Proper isolation of nucleic acids was assured by the successful amplification of the internal control, which also confirmed the absence of PCR inhibitors. An extra in-house validation protocol was also performed for all negative samples by spiking them with the provided positive RNA controls at 4:1 ratio by adding 2 μl of positive controls to 8 μl sample. A detection of a signal following this step was reassuring that the designated viral serotypes were not present in the original negative samples as previously described [
23
]. The PCR reaction per well consisted of 12.5 μl mastermix, 1 μl enzyme, 1.5 μl of primers and 10 μl RNA. The amplification was performed as instructed by the manufacturer. The validation of the results was performed according to the manufacturer's guidelines and by using the provided positive and negative controls within the kit.
The study participants were re-classified following the integration of serology and PCR results into negative, viremic 1
ry
infection, convalescent-phase 1
ry
infection, viremic 2
ry
infection, convalescent-phase 2
ry
infection and previous exposure groups according to the criteria listed in Table
1
.
Table 1
Diagnostic classification of the study participants according to their DENV serological and PCR results
| Group | Laboratory diagnostic criteria |
| --- | --- |
| Negative group | Negative by all serological and PCR tests |
| Viremic 1 ry infection group | Positive PCR ± IgM positive antibodies |
| Convalescent-phase 1 ry infection group | Either exclusively positive for IgM or dual positive IgM and IgG antibodies with an IgM/IgG ratio ≥ 1.2 |
| Viremic 2 ry infection group | Simultaneously positive PCR with positive IgG ± IgM antibodies |
| Convalescent-phase 2 ry infection | Negative PCR and dual positive IgM and IgG antibodies with an IgM/IgG ratio < 1.2 |
| Previous exposure group | Exclusively positive for IgG antibodies |
Statistical analysis
Statistical analysis of the results was performed with SPSS version 16. Categorical variables were compared by Chi square (
χ
2
) or Fisher's tests following cross-tabulation and significance was considered if P was < 0.05.
Results
Frequency of dengue infection by serology
The overall rates of detecting anti-dengue antibodies was 5.5% (
n
 = 50) by IgM and 39% (
n
 = 355) by IgG. There were 38 donors with dual positivity for both IgM and IgG antibodies together with 12 sole IgM and another 317 exclusively IgG positive cases (Fig.
1a
). According to the IgM/IgG ratio of those participants with dual positive antibodies (
n
 = 38), 17 (44.7%) had primary infection and the remaining (55.3%) were classified as secondary infection. Equivocal reaction for IgM was detected in 19 subjects (2.1%) and none of the participants showed equivocal reaction for the IgG antibodies. The overall prevalence was 3.2% (
n
 = 29) for primary infection and 2.3% (
n
 = 21) for secondary infection by serology.
×
Prevalence of DENV serotypes
The multiplex-PCR assay clearly distinguished and identified all four DENV serotypes in the serum samples and no co-infection was observed between the different serotypes. Signals were also detected in all wells that included the provided positive controls with no signal with the negative controls. Spiked negative serum samples with the provided RNA of DENV serotypes also showed a positive signal reassuring the observed results of this study.
Dengue virus was positive by PCR in 5.5% (
n
 = 50) of the 910 study participants and the most frequent serotype was DENV-2 (
n
 = 24) and it was significantly higher than DENV-1 (
n
 = 10;
P
 = 0.02) and DENV-3 (
n
 = 1;
P
 = 0.1 × 10
−5
) but not DENV-4 (
n
 = 15). Additionally, there was no significant difference between both DENV-4 and DENV-1 serotypes. The frequencies of DENV serotypes in relation to the serological results are summarised in Fig.
1b
.
By analysing the frequencies of DENV serotypes in view of the serological results, DENV-2 was significantly more prevalent than DENV-1 (
P
 = 0.04) and DENV-3 (
P
 = 0.02) serotypes, but not DENV-4, in those participants (
n
 = 544) who were serologically negative for both IgM and IgG antibodies (Fig.
2
). Similarly, the frequencies of DENV-2 were significantly higher than all other serotypes in those donors who were either only IgG+ or showed dual positivity for both antibodies, but was not detected in those donors with exclusive IgM+ (Fig.
2
). DENV-4 was not significantly different from DENV-1 and DENV-3 in all groups except in the serology negative where it was significantly higher (
P
 = 0.03) than serotype 3 (Fig.
2
).
×
The integration of the PCR findings with the serological observations showed that 524 donors (57.6%) were negative by all diagnostic tests, 22 (2.4%) had primary viremic infection, 28 (3.1%) with secondary viremic infection, 27 (3%) with convalescent primary infection, 12 (1.3%) convalescent secondary infection and 297 (32.6%) with a previous exposure. The frequencies of DENV serotypes in the primary (
n
 = 22) and secondary (
n
 = 28) viremic infection groups are summarised in Table
2
.
Table 2
Distribution of DENV serotypes among those blood donors diagnosed with primary and secondary viremic infections
DENV Serotypes by PCR

Total (%)

Primary viremic infection

4 (8)

8 (16)

1 (2) b

9 (18) d

22 (44)

Secondary viremic infection

6 (12)

16 (32) a

ND (0) a,c

6 (12) b,d

28 (56)

Total (%)

10 (20)

24 (48) a

1 (2) a,b

15 (30) d

50 (100)
Discussion
Conclusions
The observed high rates of viremic but asymptomatic blood donors in the endemic Western region of KSA suggest that the recipients are potentially at risk of acquiring dengue infection by blood transfusion, which could be prevented by the inclusion of a screening program for this viral infection during blood donation. Additionally, this is the first report on the emergence of DENV-4 serotype in the kingdom, postulating that the currently applied measures for the prevention of dengue infection are not sufficient and require further stringent methods in order to successfully control/prevent the spread of this viral infection. Further studies are needed to measure the factual prevalence of dengue virus and its transmission rates during blood donation in the different regions of the kingdom.
Acknowledgment
The author would also like to thank Dr. Bassem Refaat, Laboratory Medicine Department, Faculty of Applied Medical Sciences, Umm Al-Qura University for the supervision of all experiments and statistical analysis together with Mr. Jawwad Ahmad for performing the molecular and serological experiments.
Funding
This project was funded by grant (43409045) from the Institute of Scientific Research (ISRRIH), Umm Al-Qura University, Holy Makkah, The Kingdom of Saudi Arabia.
Availability of data and materials
All data generated or analysed during this study are included in this published article.
Author's contribution
AMA suggested the idea and study design, was involved in the analysis and interpretation of data together with the writing of the manuscript.
Competing interests
The author declares that he has no competing interests.
Consent for publication
Not applicable.
Ethics approval and consent to participate
All procedures performed in studies involving human participants were in accordance with the ethical standards of Umm Al-Qura University research committee and with the 1964 Helsinki declaration and its later amendments. Informed consent was also obtained from all participants included in the study.
Publisher's Note
Springer Nature remains neutral with regard to jurisdictional claims in published maps and institutional affiliations.
Open Access
This article is distributed under the terms of the Creative Commons Attribution 4.0 International License (
http://​creativecommons.​org/​licenses/​by/​4.​0/​
), which permits unrestricted use, distribution, and reproduction in any medium, provided you give appropriate credit to the original author(s) and the source, provide a link to the Creative Commons license, and indicate if changes were made. The Creative Commons Public Domain Dedication waiver (
http://​creativecommons.​org/​publicdomain/​zero/​1.​0/​
) applies to the data made available in this article, unless otherwise stated.