01.12.2015 | Study protocol | Ausgabe 1/2015 Open Access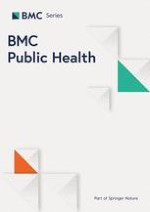 The REFANI Pakistan study—a cluster randomised controlled trial of the effectiveness and cost-effectiveness of cash-based transfer programmes on child nutrition status: study protocol
Zeitschrift:
Autoren:

Bridget Fenn, Ghulam Murtaza Sangrasi, Chloe Puett, Lani Trenouth, Silke Pietzsch
Wichtige Hinweise
Competing interests
The authors declare that they have no competing interests.
Author's contributions
BF is principal investigator for the REFANI-P study, conceptualised the design and drafted the paper. MS coordinates the study implementation at field level. CP and LT conceptualised the cost-effectiveness analysis. SP participated in the conception of the study and led the grant application. All authors revised, reviewed and approved the final paper.
Abstract
Background
Cash-based transfer programmes are an emerging strategy in the prevention of wasting in children, especially targeted at vulnerable households during periods of food insecurity or during emergencies. However, the evidence surrounding the use of either cash or voucher transfer programmes in the humanitarian context and on nutritional outcomes is elusive. More evidence is needed not only to inform the global community of practice on best practices in humanitarian settings, but also to help strengthen national mitigation responses.
Methods/Design
The Research for Food Assistance on Nutrition Impact Pakistan study (REFANI-P) sets out to evaluate the impact of three cash-based interventions on nutritional outcomes in children aged less than five years from poor and very poor households in Dadu District. This four-arm parallel cluster randomised controlled trial is set among Action Against Hunger (ACF) programme villages in Dadu District, Sindh Province. Mothers are the target recipients of either seasonal unconditional cash transfers or fresh food vouchers. A comparison group receives 'standard care' provided by the ACF programme to which all groups have the same access. The primary outcomes are prevalence of wasting and mean weight-for-height Z-score (WHZ) in children. Impact will be assessed at 6 months and at 1 year from baseline. Using a theory-based approach we will determine 'how' the different interventions work by looking at the processes involved and the impact pathways following the theory of change developed for this context. Quantitative and qualitative data are collected on morbidity, health seeking, hygiene and nutrition behaviours, dietary diversity, haemoglobin concentration, women's empowerment, household food security and expenditures and social capital. The direct and indirect costs of each intervention borne by the implementing organisation and their partners as well as by beneficiaries and their communities are also assessed.
Discussion
The results of this trial will provide robust evidence to help increase knowledge about the predictability of how different modalities of cash-based transfer work best to reduce the risk of child wasting during a season where food insecurity is at its highest. Evidence on costing and cost-effectiveness will further aid decisions on choice of modality in terms of effectiveness and sustainability.