01.12.2018 | Viewpoint | Ausgabe 1/2018 Open Access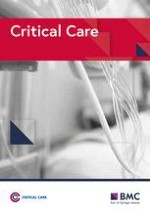 The role of bile acids in nutritional support
Zeitschrift:
Autoren:

Gustav van Niekerk, Tanja Davis, Willem de Villiers, Anna-Mart Engelbrecht
Abbreviations
CREB
cAMP response element-binding protein
PPARα
Peroxisome proliferator–activated receptor-alpha
SAA
Sickness-associated anorexia
SR-BI
Scavenger receptor class B type I
TGR5
Takeda G protein–coupled receptor 5
Introduction
Three observations strongly suggest that sickness-associated anorexia (SAA) serves an important function during an infection. First, the fact that inflammatory mediators such as interleukin-1 beta (IL-1β), IL-6 and tumour necrosis factor (TNF) induce SAA [
1
] suggests that SAA is a dedicated response enacted by the host during an infection or severe trauma and not a manifestation of pathology per se. Second, the observation that a loss of appetite manifests in model organisms as well as in domestic and companion animals strongly suggests that SAA represents an evolutionarily conserved response, indicating that selective pressure has maintained this response on the basis of its functional value. Thus, from an evolutionary perspective, these considerations suggest that avoiding food intake likely plays an important adaptive function during an inflammatory response such as is invariably witnessed in critical care patients. Finally, it is worth noting that inflammatory mediators antagonise the digestive process. Cytokines such as IL-1β, IL-6 and TNF-α, through various mechanisms, decrease bile flow (reviewed in [
2
]). Also, TNF suppresses gastric motility through its action on the dorsal vagal complex [
3
]. This illustrates that inflammatory mediators enact a range of physiological responses intended to limit the intake of food, strongly supporting the notion that a decrease in feeding represents a dedicated response to inflammatory mediators.
Notwithstanding these considerations, nutritional support is administered in various contexts. The implementation of aggressive nutritional support is motivated by two considerations. First, it is often argued that a decrease in appetite removes the incentive for foraging behaviour, thereby conserving energy for other critical functions such as the mobilisation of the immune response. However, nutritional support can be administered to patients without the associated metabolic cost of gathering food. Second, activation of an inflammatory response is associated with a remarkable increase in metabolic rate, leading to a severe nitrogen deficit and the loss of lean tissue mass. In addition, critically ill patients are most often immobile which likely aggravates the catabolism of lean tissue. Since the loss of lean mass is associated with an increase in mortality and morbidity, nutritional support not only may halt the extensive catabolism in critically ill patients but also may avert malnutrition. These considerations then provide a rational justification for implementing nutritional support in critically ill patients.
Despite these considerations, there is currently no single study providing "unequivocal evidence that feeding protocols targeting full-replacement nutrition early in the course of critical illness result in clinical benefits" [
4
]. A number of factors have been pointed out to contribute to the controversy, including variation in the "timing, route, and composition of nutritional interventions" [
5
]. Another aspect seldom addressed is that nutritional support likely exerts its effect not only through the nutritional composition of nutrients (micro- and macronutrients) but also through the physiological response to food.
Here, we argue that a major mechanism by which nutritional support mediates its therapeutic effects relates to the hormonal effect of postprandial reabsorbed bile acids (BAs). In particular, BAs may attenuate the inflammatory response transcriptionally but also could compromise lipopolysaccharide (LPS) clearance by attenuating the expression of scavenger receptors as well as autophagy, a cell survival response. Emerging evidence has also implicated BAs as transcriptional inhibitors of autophagy. Furthermore, evidence has demonstrated that BAs alter the vascular system, suggesting that postprandial reabsorption of BAs may have an impact on the development of shock. Finally, we briefly point out that nutritional support may exert other clinically relevant effects such as altering the microbiome. Taken together, these observations strongly suggest that, during an infection, nutritional support may curtail immunological functions and compromise autophagy but conversely may also prove beneficial in averting an excessive inflammatory response to sterile injury.
Bile acids: Modulating inflammation
Bile acids: Modulating autophagy
Another important consequence of feeding is the suppression of autophagy. Here again, the postprandial reabsorption of BAs has been shown to attenuate autophagy transcriptionally via the activation of FXR. FXR activation suppresses the expression of various proteins involved in autophagy by antagonising the function of other transcription factors such as cAMP response element-binding protein (CREB) [
25
]. Similarly, Lee
et al
. [
26
] recently demonstrated that FXR competes with peroxisome proliferator–activated receptor-alpha (PPARα) for binding sites in the promoter regions of various autophagic proteins with different transcriptional outcomes: whereas PPARα induces the expression of autophagic proteins, FXR dramatically suppresses autophagy. Thus, by antagonising the function of other transcription factors such as CREB and PPARα, FXR plays a prominent role as a regulator of autophagy during feed-fasting cycles. This also suggests that enteral nutrition may lead to the suppression of autophagy as a result of FXR activation by reabsorbed BAs, consistent with previous reports suggesting that autophagy may be attenuated by the administration of nutritional support in rabbits [
27
] and possibly also in humans [
28
].
Indirect evidence also suggests that the inhibition of autophagic/lysosomal function may result in a compromised ability to clear LPS during an infection. Earlier studies have documented the localisation of LPS within lysosomal vesicles [
29
]. In this regard, lysosomal vesicles contain the enzyme acyloxyacyl hydrolase (AOAH) [
30
], which is known to detoxify LPS [
31
], suggesting that the autophagic machinery may play an important role in the detoxification of LPS. This may be particularly important during an infection when bile flow is low since most LPS is usually removed through bile secretion [
32
]. In support of this view is that mice lacking the key autophagic protein, Atg16L1, exhibit enhanced sensitivity to LPS and an increased release of IL-1β and IL-18 [
33
]. Similarly, in other preclinical studies using rodent models, autophagy induction was shown to be protective in a range of organs during sepsis [
34
–
36
], including the liver [
37
,
38
]. It is therefore likely that BAs curtail the clearance of LPS, both by transcriptionally inactivating SR-BI expression [
21
] and by preventing lysosomal detoxification of LPS.
Bile acids as mediators of nutritional support
Conclusion
It is thus clear that elevation of BAs resulting from nutritional support may alter autophagy and inflammation and possibly impact the development of shock. Collectively, these observations suggest that nutritional support may be more beneficial in patients where an immediate threat of infection is not present or where an anti-inflammatory effect is pursued. However, it is not clear how elevated BAs after a meal and the elevation of BAs in other disease states (for example, inflammation-induced cholestasis) are functionally related. There is also a need for more targeted studies aimed at elucidating the direct effect of BAs and the possible therapeutic application of BA supplementation in critically ill patients. Finally, the potential impact of postprandial reabsorbed BAs highlights an important consideration: nutritional support may exert effects that extend beyond the nutrient needs of the patient.
Funding
The authors acknowledge funding support from the Cancer Association of South Africa, the National Research Foundation and the South African Medical Research Council.
Ethics approval and consent to participate
Not applicable.
Consent for publication
All authors read and approved the final version of the manuscript for publication.
Competing interests
The authors declare that they have no competing interests.
Publisher's Note
Springer Nature remains neutral with regard to jurisdictional claims in published maps and institutional affiliations.
Open Access
This article is distributed under the terms of the Creative Commons Attribution 4.0 International License (
http://​creativecommons.​org/​licenses/​by/​4.​0/​
), which permits unrestricted use, distribution, and reproduction in any medium, provided you give appropriate credit to the original author(s) and the source, provide a link to the Creative Commons license, and indicate if changes were made. The Creative Commons Public Domain Dedication waiver (
http://​creativecommons.​org/​publicdomain/​zero/​1.​0/​
) applies to the data made available in this article, unless otherwise stated.