01.12.2018 | Review | Ausgabe 1/2018 Open Access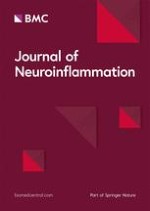 The role of the complement system in traumatic brain injury: a review
Zeitschrift:
Autoren:

Adnan Hammad, Laura Westacott, Malik Zaben
Wichtige Hinweise
The original version of this article has been revised to reinsert tables 1 and 2.
Abstract
Traumatic brain injury (TBI) is an important cause of disability and mortality in the western world. While the initial injury sustained results in damage, it is the subsequent secondary cascade that is thought to be the significant determinant of subsequent outcomes. The changes associated with the secondary injury do not become irreversible until some time after the start of the cascade. This may present a window of opportunity for therapeutic interventions aiming to improve outcomes subsequent to TBI. A prominent contributor to the secondary injury is a multifaceted inflammatory reaction. The complement system plays a notable role in this inflammatory reaction; however, it has often been overlooked in the context of TBI secondary injury. The complement system has homeostatic functions in the uninjured central nervous system (CNS), playing a part in neurodevelopment as well as having protective functions in the fully developed CNS, including protection from infection and inflammation. In the context of CNS injury, it can have a number of deleterious effects, evidence for which primarily comes not only from animal models but also, to a lesser extent, from human post-mortem studies. In stark contrast to this, complement may also promote neurogenesis and plasticity subsequent to CNS injury. This review aims to explore the role of the complement system in TBI secondary injury, by examining evidence from both clinical and animal studies. We examine whether specific complement activation pathways play more prominent roles in TBI than others. We also explore the potential role of complement in post-TBI neuroprotection and CNS repair/regeneration. Finally, we highlight the therapeutic potential of targeting the complement system in the context of TBI and point out certain areas on which future research is needed.