01.12.2015 | Study protocol | Ausgabe 1/2015 Open Access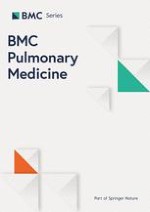 The Salford Lung Study protocol: a pragmatic, randomised phase III real-world effectiveness trial in asthma
Zeitschrift:
Autoren:

Ashley Woodcock, Nawar Diar Bakerly, John P. New, J. Martin Gibson, Wei Wu, Jørgen Vestbo, David Leather
Wichtige Hinweise
Competing interests
NDB's employing organisation provides IT support to GlaxoSmithKline. He has received educational grants and speaker's fees from GlaxoSmithKline and Novartis, and support for attending educational conferences from Boehringer Ingelheim, GlaxoSmithKline and Novartis. AW has acted on advisory boards and provided consultancy for Almirall, Chiesi, Cytos and GlaxoSmithKline. He has received travel support to speak at an international meeting from Boehringer Ingelheim and GlaxoSmithKline. He is an investigator on cough and asthma studies for Afferent and GlaxoSmithKline. JPN has received consulting and speaker's fees, and an educational grant from GlaxoSmithKline. MG's institution has received funding from GlaxoSmithKline as the SLS study sponsor. WW is an employee of, and holds shares/stock options in, GlaxoSmithKline. DL is an employee of, and holds shares/stock options in, GlaxoSmithKline. JV has received travel support and consultancy fees from GlaxoSmithKline (related to the SLS study); in addition, he has received consultancy fees from Almirall, AstraZeneca, Bioxydyn, Chiesi, GlaxoSmithKline (outside the SLS study), Novartis, Syntaxin and Takeda (Nycomed), and speaker's fees from AstraZeneca, Boehringer Ingelheim, Chiesi, GlaxoSmithKline, Novartis and Takeda (Nycomed). His wife has previously worked for AstraZeneca, Ferring and GlaxoSmithKline (until 2009).
Authors' contributions
AW: led with DL on the initial design, implementation, discussions with regulatory authorities, and ethics application, co-chairs the trial governance committee, member of trial science committee. NDB: involved in the setting up of the Salford Lung Study and in developing clinical safety alerting system. JPN: involved with setting up the study and protocol, and led the development of the information technology platform used to deliver the Salford Lung Study. JMG: involved in the design, set up and technical infrastructure that supports the Salford Lung Study. WW: was the author of section 8 of the study protocol, Data Analysis and Statistical Considerations, and a contributing author for the other sections of the study protocol. JV: involved with the development of the Salford Lung Study real-world trial. DL: conceived concept for the real-world trial, and involved in setting up the Salford Lung Study, co-wrote the protocol, set up the operational model, co-led on ethics, regulatory submissions and co-chairs the study governance board. All authors contributed equally to the preparation of this paper, including development of the outline, review of all drafts, final approval and decision to submit the manuscript to BMC Pulmonary Medicine. Information for this paper was based on the authors' personal knowledge and relevant published journal articles.
Abstract
Background
Novel therapies need to be evaluated in normal clinical practice to allow a true representation of the treatment effectiveness in real-world settings.
Methods/design
The Salford Lung Study is a pragmatic randomised controlled trial in adult asthma, evaluating the clinical effectiveness and safety of once-daily fluticasone furoate (100 μg or 200 μg)/vilanterol 25 μg in a novel dry-powder inhaler, versus existing asthma maintenance therapy. The study was initiated before this investigational treatment was licensed and conducted in real-world clinical practice to consider adherence, co-morbidities, polypharmacy, and real-world factors. Primary endpoint: Asthma Control Test at week 24; safety endpoints include the incidence of serious pneumonias. The study utilises the Salford electronic medical record, which allows near to real-time collection and monitoring of safety data.
Discussion
The Salford Lung Study is the world's first pragmatic randomised controlled trial of a pre-licensed medication in asthma. Use of patients' linked electronic health records to collect clinical endpoints offers minimal disruption to patients and investigators, and also ensures patient safety. This highly innovative study will complement standard double-blind randomised controlled trials in order to improve our understanding of the risk/benefit profile of fluticasone furoate/vilanterol in patients with asthma in real-world settings.