01.12.2012 | Debate | Ausgabe 1/2012 Open Access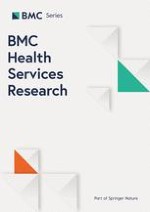 The social process of escalation: a promising focus for crisis management research
Zeitschrift:
Autoren:

Johan Bergström, Sidney Dekker, James M Nyce, Isis Amer-Wåhlin
Wichtige Hinweise
Competing interests
The authors declare that they have no competing interests.
Authors' contributions
JB, PhD, has the social processes of escalation in health care settings as his main focus. He had the main responsibility of preparing the manuscript. IA-W, MD, PhD, being an obstetrician, provided the medical expertise in the study. She is also involved in data collection activities together with JB. JMN, PhD, and SD, PhD, both assisted in conducting the analysis. All the authors provided important contributions for the preparation of the manuscript. All authors read and approved the final manuscript.
Abstract
Background
This study identifies a promising, new focus for the crisis management research in the health care domain. After reviewing the literature on health care crisis management, there seems to be a knowledge-gap regarding organisational change and adaption, especially when health care situations goes from normal, to non-normal, to pathological and further into a state of emergency or crisis.
Discussion
Based on studies of escalating situations in obstetric care it is suggested that two theoretical perspectives (contingency theory and the idea of failure as a result of incomplete interaction) tend to simplify the issue of escalation rather than attend to its complexities (including the various power relations among the stakeholders involved). However studying the process of escalation as inherently complex and social allows us to see the definition of a situation as normal or non-normal as an exercise of power in itself, rather than representing a putatively correct response to a particular emergency.
Implications
The concept of escalation, when treated this way, can help us further the analysis of clinical and institutional acts and competence. It can also turn our attention to some important elements in a class of social phenomenon, crises and emergencies, that so far have not received the attention they deserve. Focusing on organisational choreography, that interplay of potential factors such as power, professional identity, organisational accountability, and experience, is not only a promising focus for future naturalistic research but also for developing more pragmatic strategies that can enhance organisational coordination and response in complex events.