01.12.2016 | Research article | Ausgabe 1/2016 Open Access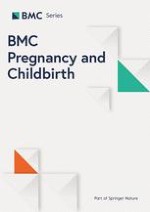 The status of maternal and newborn health care services in Zanzibar
Zeitschrift:
Autoren:

Bakar Fakih, Azzah A. S. Nofly, Ali O. Ali, Abdallah Mkopi, Ali Hassan, Ali M. Ali, Kate Ramsey, Theopista John Kabuteni, Godfrey Mbaruku, Mwifadhi Mrisho
Abstract
Background
It is estimated that 287,000 women worldwide die annually from pregnancy and childbirth-related conditions, and 6.9 million under-five children die each year, of which about 3 million are newborns. Most of these deaths occur in sub-Saharan Africa. The maternal health situation in Tanzania mainland and Zanzibar is similar to other sub-Saharan countries. This study assessed the availability, accessibility and quality of emergency obstetric care services and essential resources available for maternal and child health services in Zanzibar.
Methods
From October and November 2012, a cross-sectional health facility survey was conducted in 79 health facilities in Zanzibar. The health facility tools developed by the Averting Maternal Death and Disability program were adapted for local use.
Results
Only 7.6 % of the health facilities qualified as functioning basic EmONC (Emergency Obstetric and Neonatal Care) facilities and 9 % were comprehensive EmONC facilities. Twenty-eight percent were partially performing basic EmONC and the remaining 55.7 % were not providing EmONC. Neonatal resuscitation was performed in 80 % of the hospitals and only 17.4 % of the other health facilities that were surveyed. Based on World Health Organisation (WHO) criteria, the study revealed a gap of 20 % for minimum provision of EmONC facilities per 500,000 population. The met need at national level (proportion of women with major direct obstetric complications treated in a health facility providing EmONC) was only 33.1 % in the 12 months preceding the survey. The study found that there was limited availability of human resources in all visited health facilities, particularly for the higher cadres, as per Zanzibar minimum staff requirements.
Conclusion
There is a need to strengthen human resource capacity at primary health facilities through training of health care providers to improve EmONC services, as well as provision of necessary equipment and supplies to reduce workload at the higher referral health facilities and increase geographic access.