01.12.2015 | Research article | Ausgabe 1/2015 Open Access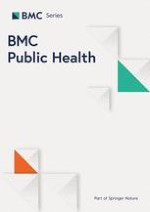 Theory-driven, web-based, computer-tailored advice to reduce and interrupt sitting at work: development, feasibility and acceptability testing among employees
Zeitschrift:
Autoren:

Katrien De Cocker, Ilse De Bourdeaudhuij, Greet Cardon, Corneel Vandelanotte
Wichtige Hinweise
Competing interests
All authors declare that they have no competing interests. The authors have no financial disclosures.
Authors' contributions
KDC led the writing of the paper and analyzed the data. IDB GC, and CV participated in the conceptualization of the study, helped to interpret the data and provided substantive feedback on the manuscript. All authors have read and approved the final manuscript.
Authors' information
Not applicable.
Availability of data and materials
Not applicable.
Abstract
Background
Because of the adverse health effects in adults, interventions to influence workplace sitting, a large contributor to overall daily sedentary time, are needed. Computer-tailored interventions have demonstrated good outcomes in other health behaviours, though few have targeted sitting time at work. Therefore, the present aims were to (1) describe the development of a theory-driven, web-based, computer-tailored advice to influence sitting at work, (2) report on the feasibility of reaching employees, and (3) report on the acceptability of the advice.
Methods
Employees from a public city service (n = 179) were invited by e-mail to participate. Employees interested to request the advice (n = 112) were sent the website link, a personal login and password. The online advice was based on different aspects of the Theory of Planned Behaviour, Self-Determination Theory and Self-Regulation Theory. Logistic regressions were conducted to compare characteristics (gender, age, education, employment status, amount of sitting and psychosocial correlates of workplace sitting) of employees requesting the advice (n = 90, 80.4 %) with those who did not. Two weeks after visiting the website, 47 employees (52.2 %) completed an online acceptability questionnaire.
Results
Those with a high education were more likely to request the advice than those with a low education (OR = 2.4, CI = 1.0-5.8), and those with a part-time job were more likely to request the advice compared to full-time employees (OR = 2.9, CI = 1.2-7.1). The majority found the advice interesting (n = 36/47, 76.6 %), relevant (n = 33/47, 70.2 %) and motivating (n = 29/47, 61.7 %). Fewer employees believed the advice was practicable (n = 15/47, 31.9 %). After completing the advice, 58.0 % (n = 25/43) reported to have started interrupting their sitting and 32.6 % (n = 17/43) additionally intended to do so; 14.0 % (n = 6/43) reported to have reduced their sitting and another 51.2 % (n = 22/43) intended to do so.
Discussion
More efforts are needed to reach lower educated and full-time workers. Further research should examinethe effects of this intervention in a rigorous randomised controlled trial.
Conclusions
It is feasible to reach employees with this tool. Most of the employees who requested the advice found itacceptable and reported they changed their behaviour or intended to change it. Interrupting sittingappeared more achievable than reducing workplace sitting.