01.12.2018 | Research article | Ausgabe 1/2018 Open Access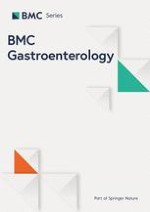 Thrombin and factor Xa link the coagulation system with liver fibrosis
Zeitschrift:
Autoren:

Ameet Dhar, Fouzia Sadiq, Quentin M. Anstee, Adam P. Levene, Robert D. Goldin, Mark R. Thursz
Abstract
Background
Thrombin activates hepatic stellate cells via protease-activated receptor-1. The role of Factor Xa (FXa) in hepatic fibrosis has not been elucidated. We aimed to evaluate the impact of FXa and thrombin in vitro on stellate cells and their respective inhibition in vivo using a rodent model of hepatic fibrosis.
Methods
HSC-LX2 cells were incubated with FXa and/or thrombin in cell culture, stained for αSMA and relative gene expression and gel contraction calculated. C57BL/6 J mice were administered thioacetamide (TAA) for 8 weeks with Rivaroxaban (
n
 = 15) or Dabigatran (n = 15). Control animals received TAA alone (n = 15). Fibrosis was scored and quantified using digital image analysis and hepatic tissue hydroxyproline estimated.
Results
Stellate cells treated with FXa and thrombin demonstrated upregulation of procollagen, TGF-beta, αSMA and significant cell contraction (43.48%+/− 4.12) compared to culturing with FXa or thrombin alone (26.90%+/− 8.90,
p
 = 0.02; 13.1%+/− 9.84,
p
 < 0.001). Mean fibrosis score, percentage area of fibrosis and hepatic hydroxyproline content (2.46 vs 4.08,
p
 = 0.008; 2.02% vs 3.76%,
p
 = 0.012; 276.0 vs 651.3,
p
 = 0.0001) were significantly reduced in mice treated with the FXa inhibitor compared to control mice. FXa inhibition was significantly more effective than thrombin inhibition in reducing percentage area of fibrosis and hepatic hydroxyproline content (2.02% vs 3.70%,
p
 = 0.031; 276.0 vs 413.1,
p
 = 0.001).
Conclusions
FXa promotes stellate cell contractility and activation. Early inhibition of coagulation using a FXa inhibitor significantly reduces TAA induced murine liver fibrosis and may be a viable treatment for liver fibrosis in patients.