01.12.2018 | Editorial | Ausgabe 1/2018 Open Access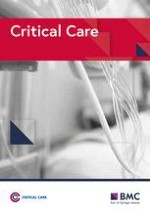 Thrombocytopenia in the ICU: disseminated intravascular coagulation and thrombotic microangiopathies—what intensivists need to know
Zeitschrift:
Autoren:

Jean-Louis Vincent, Pedro Castro, Beverley J. Hunt, Achim Jörres, Manuel Praga, Jose Rojas-Suarez, Eizo Watanabe
Abbreviations
ADAMTS13
A disintegrin-like metalloproteinase with thrombospondin motif type 1 member 13
aHUS
Atypical hemolytic uremic syndrome
DIC
Disseminated intravascular coagulation
HUS
Hemolytic uremic syndrome
MAHA
Microangiopathic hemolytic anemia
PCR
Polymerase chain reaction
STEC
Shiga-toxin producing
Escherichia coli
TMA
Thrombotic microangiopathy
TTP
Thrombotic thrombocytopenic purpura
Thrombocytopenia affects 25–55% of intensive care unit (ICU) patients [
1
]. The reasons for thrombocytopenia in the ICU are numerous, including, among others, sepsis, drugs, and the use of extracorporeal devices (Fig.
1
) [
1
]. Some patients with thrombocytopenia also have microangiopathic hemolytic anemia (MAHA), accompanied by elevated serum lactate dehydrogenase levels and schistocytes on the blood film [
2
,
3
]. This combination of thrombocytopenia and MAHA, in which thrombi form in the microvasculature and schistocytes develop from red cell destruction as they pass over these thrombi [
2
], occurs in patients with disseminated intravascular coagulation (DIC), but also in those with thrombotic microangiopathies (TMAs), including thrombotic thrombocytopenic purpura (TTP) and hemolytic uremic syndrome (HUS).
×
DIC is relatively common, developing in 9–19% of ICU patients, usually as a result of sepsis [
4
], with an incidence of 18/100,000 in the overall population [
2
,
5
]. By contrast, TTP and Shiga-toxin producing
Escherichia coli
(STEC)-associated HUS have estimated incidences of 6 and up to 29 cases per million, respectively, and atypical HUS (aHUS) a prevalence of 0.2–0.4 cases per million [
6
,
7
], making these conditions far rarer than DIC. Although TTP is described as a pentad of fever, thrombocytopenia, MAHA, renal dysfunction, and neurological impairment, often some of these features are not present [
7
]. Accordingly, TTP may be confused with HUS, which is most commonly characterized by the triad of thrombocytopenia, MAHA, and renal dysfunction [
3
]. These clinical similarities of DIC, TTP, and HUS are a major concern because they pose a risk of misdiagnosis as intensivists are more likely to consider a diagnosis of DIC than of the rarer TTP or HUS, thus delaying potentially lifesaving treatment.
Several diagnostic algorithms for TMA have been published [
3
,
8
–
10
]. However, currently the only available guidance specific to the ICU are the recently published expert statements of Azoulay and colleagues [
11
]. This publication provides an excellent guide for the differential diagnosis of TMAs but only briefly mentions DIC. A concise diagnostic algorithm tailored to intensivists would aid rapid differential diagnosis of TTP and HUS from DIC, and enable early appropriate treatment.
A new algorithm to rapidly differentiate DIC from TTP and HUS in the ICU
Acknowledgements
Medical writing support, funded by Alexion Pharmaceuticals Inc., was provided by Dr. Ciaran Wright of Bioscript Medical, Macclesfield, UK.
Competing interests
Jean-Louis Vincent: Editor-in-Chief of
Critical Care
; no other competing interests.
Pedro Castro: advisory boards/lectures for Alexion and Pfizer.
Beverley J. Hunt: no competing interests.
Achim Jörres: speaker fees from Alexion.
Manuel Praga: consultant/advisory boards/lectures for Alexion, Otsuka, Fresenius, Astra-Zeneca, and Retrophin.
Jose Rojas-Suarez: consultant/advisory boards/lectures for Alexion and Sanofi.
Eizo Watanabe: advisory boards/lectures for Alexion; research collaboration with Asahi Kasei Pharma.
Publisher's Note
Springer Nature remains neutral with regard to jurisdictional claims in published maps and institutional affiliations.
Open Access
This article is distributed under the terms of the Creative Commons Attribution 4.0 International License (
http://​creativecommons.​org/​licenses/​by/​4.​0/​
), which permits unrestricted use, distribution, and reproduction in any medium, provided you give appropriate credit to the original author(s) and the source, provide a link to the Creative Commons license, and indicate if changes were made. The Creative Commons Public Domain Dedication waiver (
http://​creativecommons.​org/​publicdomain/​zero/​1.​0/​
) applies to the data made available in this article, unless otherwise stated.