01.12.2018 | Research | Ausgabe 1/2018 Open Access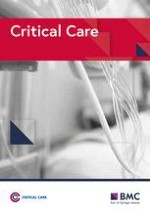 Tigecycline in critically ill patients on continuous renal replacement therapy: a population pharmacokinetic study
Zeitschrift:
Autoren:

A. Broeker, S. G. Wicha, C. Dorn, A. Kratzer, M. Schleibinger, F. Kees, A. Heininger, M. G. Kees, H. Häberle
Wichtige Hinweise
Electronic supplementary material
Abbreviations
AIC
Akaike information criterion
AUC24h
Area under the concentration-time curve in 24 h
Ceff
Effluent concentration of tigecycline
cIAI
Complicated intra-abdominal infections
CPla
Plasma concentration of tigecycline
CRRT
Continuous renal replacement therapy
cSSSI
Complicated skin and skin structure infections
CVVHD
Continuous veno-venous hemodialysis
CVVHDF
Continuous veno-venous hemodiafiltration
dOFV
Drop in objective function value
ECMO
Extracorporeal membrane oxygenation
HPLC
High performance liquid chromatography
IIV
Interindividual variability
MIC
Minimal inhibitory concentration
NONMEM
Nonlinear mixed effects modeling
PTA
Probability of target attainment
QFil
Ultrafiltration flow rate
RRT
Renal replacement therapy
SPC
Summary of product characteristics
Background
Tigecycline is the first example of a glycylcycline, a new derivative of tetracyclines, and an important option for the treatment of infections caused by multiresistant bacteria in the intensive care unit (ICU) [
1
,
2
]. Acute kidney injury (AKI) is a frequent complication in ICU patients and may require renal replacement therapy (RRT). Continuous veno-venous hemodialysis (CVVHD) and continuous veno-venous hemodiafiltration (CVVHDF) are well established and very effective continuous RRT (CRRT) methods that can cause enhanced elimination of drugs, including antibiotics. Accordingly, higher doses of antibiotics may be necessary in patients with AKI during CRRT [
3
,
4
]. No dosage adjustment of tigecycline is considered necessary in patients with renal impairment or in patients undergoing hemodialysis, but data on the pharmacokinetics (PK) during CRRT are lacking [
5
]. The aim of this study was to provide pharmacokinetic data in ICU patients undergoing CVVHD or CVVHDF, and to explore the potential need for dose adjustments by a probability of target attainment analysis.
Methods
Results
Discussion
The present study investigated the steady-state pharmacokinetics of tigecycline 50 mg twice daily in ICU patients with AKI during CVVHD or CVVHDF. The pharmacometric analysis was performed using a population pharmacokinetic model employing effluent measurements for estimation of CRRT clearance. The clearance of the CVVHDF method was estimated to be more efficient (2.71 L/h) than the CVVHD method (1.69 L/h).
Conclusions
The pharmacokinetic parameters of tigecycline are not significantly influenced by CRRT. The probability of target attainment was similar in the present patient collective receiving CRRT compared with patients with no AKI, indicating that no dose adjustment seems necessary in CRRT.
Acknowledgments
The technical assistance of the study nurses (Friederike Mezger, Anja Neth, and Kathrin Pfister) is gratefully acknowledged. Part of these data were presented at the 25th European Congress of Clinical Microbiology and Infectious Diseases (ECCMID), 25–28 April 2015, Copenhagen, Denmark (P1136).
Funding
This study was supported in part by Pfizer Germany, Berlin, Germany.
Availability of data and materials
The datasets used and/or analyzed during the current study are available from the corresponding author on reasonable request.
Ethics approval and consent to participate
The study protocol was approved by the ethics committee at the medical faculty of the University of Tübingen (no. 057/2013AMG1) and the German Federal Institute for Drugs and Medical Devices (Eudra-CT number 2012–005617-39).
Competing interests
The authors declare that they have no competing interests.
Publisher's Note
Springer Nature remains neutral with regard to jurisdictional claims in published maps and institutional affiliations.
Open Access
This article is distributed under the terms of the Creative Commons Attribution 4.0 International License (
http://​creativecommons.​org/​licenses/​by/​4.​0/​
), which permits unrestricted use, distribution, and reproduction in any medium, provided you give appropriate credit to the original author(s) and the source, provide a link to the Creative Commons license, and indicate if changes were made. The Creative Commons Public Domain Dedication waiver (
http://​creativecommons.​org/​publicdomain/​zero/​1.​0/​
) applies to the data made available in this article, unless otherwise stated.