01.12.2014 | Research article | Ausgabe 1/2014 Open Access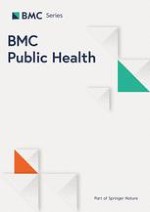 Towards a minimal generic set of domains of functioning and health
Zeitschrift:
Autoren:

Alarcos Cieza, Cornelia Oberhauser, Jerome Bickenbach, Somnath Chatterji, Gerold Stucki
Wichtige Hinweise
Competing interests
The authors declare that they have no competing interest.
Authors' contributions
AC, JB and GS conceived and supervised the study and drafted the manuscript. CO carried out the statistical analysis. SC critically revised the manuscript in several drafting rounds. All authors read and approved the final manuscript.
Background
In all three areas, but especially in clinical care and health policy, a great deal of data about functioning is already available. Nonetheless, it is not possible to compare and optimally utilize this information within each area, from one area to another, or, most importantly, to use the information from all three areas for public-health purposes, such as for health-system performance assessment or the development and monitoring of prevention and health-promotion programs.
The objective of this study was to identify a minimal generic set of domains suitable for describing functioning in adults, both at the individual and population levels. Since the ICF is the standard classification for describing functioning at all levels, this study used this classification as a reference for the definition of domains (in the ICF domains are called 'categories').
The specific aims were: first, to determine whether the WHS domains are relevant for both clinical populations and the general population; secondly, to determine whether additional domains need to be added to the WHS to facilitate comparability across clinical populations.
Methods
Study design and data sources
This is a psychometric study using data from three sources: 1) the German National Health Interview and Examination Survey 1998 (GHS), 2) the United States National Health and Nutrition Examination Survey 2007/2008 (NHANES), and 3) the ICF Core Set studies.
At this stage in the study, 257 variables were available for further steps: 1) 25 questions from the GHS, 2) 28 questions from NHANES, and 3) 204 ICF categories from the ICF Core Set studies.
Since both variables from each data source and the pre-selection criteria were expressed in the standard ICF language, the selection of variables could be performed using these criteria. This pre-selection resulted in 14 variables from GHS, 20 from NHANES, and 56 from the ICF Core Set studies which were included in the analyses.
Analysis
Descriptive statistics were used to characterize the study populations of all three data sources in terms of age, gender, and percent of people living alone.
We considered a WHS domain was valid for both the general and clinical populations when ICF categories addressing this domain were above the 50% cut-off in both clinical and general populations.
We determined that an ICF category needed to be added to the WHS domains when functioning and health are assessed in clinical populations if the ICF category was above the 50% cut-off in the clinical population.
Results
The number of cases for which the dependent variable was available was 6224 in the GHS, 4436 in the NHANES, and 9264 in the ICF Core Set studies.
Based on the criterion that ICF categories are designated as relevant independent variables when they rank among the top 50% in both regression methodologies, 10 ICF 'body functions' and 18 'activity and participation' ICF categories were identified as most associated with self-reported general health.
Discussion
This study proposed the following set of ICF categories as a minimal generic set of functioning and health:
b130 Energy and drive functions
b152 Emotional functions
b280 Sensation of pain
d230 Carrying out daily routine
d450 Walking
d455 Moving around
d850 Remunerative employment
Based on the criteria of relevance used in this study, 4 of the 8 WHS domains of functioning were found to be sufficiently explanatory for self-perceived health in the general and clinical populations. The other WHS domains not represented in the proposed minimal generic set are 'Vision', which was only confirmed with data from the general population, 'Self-care', and 'Interpersonal activities', which were only confirmed with data from the clinical population, and 'Cognition', which could not be confirmed at all.
The construction of a minimal generic set requires difficult decisions, and there will always be good reasons for and against each proposed ICF category. Excluding any category must not be interpreted as claiming the category is irrelevant. The minimal generic set exercise, however, demands fine distinctions among relevant categories, and, as long as evidence can be provided for the decision, one can have confidence in the result. In this study, we provide statistical evidence involving large clinical and general population samples. Since in our selection d230 Carrying out daily routine was included, it is not surprising that some WHS domains were not included. These domains are an integral part of people's lives, but are not as strongly correlated to self-perceived general health.
The proposed minimal generic set of ICF categories of functioning and health can always be augmented for specific applications. This study provides some evidence for the decision about what other ICF categories to add. As can be seen in Table
4
, additional mobility ICF categories can be included in the general population studies. The inclusion of ICF categories for vision or watching is also recommended.
The minimal generic set can be operationalized with self-report questions for use in surveys. For the 4 WHS domains of 'Mobility', 'Pain and discomfort', 'Sleep and energy', and 'Affect', the WHS itself provides public-domain questions that have been extensively psychometrically studied and widely used around the world [
35
,
36
]. The potential users of the WHS questions have to be aware that the domain 'Mobility' in the WHS includes both ICF categories on 'Body functions' and 'Activities and participation'. For the operationalization of the two additional categories, d230 Carrying out daily routine and d850 Remunerative employment, there are also good candidate questions from the many widely-used health-status measures that have already been linked to the ICF [
37
].
Countries can also take advantage of the results of this study when designing a disability survey. Section C of Table
4
presents those ICF categories which are exclusively relevant to persons with health conditions who experience disability or who are at risk of becoming disabled. Disability surveys usually target these persons with the objective of describing their problems or their needs in different areas of life. It is always difficult to decide which relevant domains will help to achieve this objective. A recent comparison of over 100 disability surveys showed that, despite some attempts at harmonization [
24
], disability surveys are extremely diverse in the domains they address [
38
]. The set of ICF categories presented in Section C of Table
4
can be seen as a proposal of ICF categories that reliably describe disability. This proposal has been taken into account in a current project conducted by the WHO and the World Bank to develop a Model Disability Survey. All those categories of the Generic Set, as well as those that might be called the "disability set", are captured in the model disability survey.
There are several limitations to this study. Our general population data came from high-resource Western countries, which do not represent the general worldwide population. This fact led to the choice of 'remunerative employment' rather than the more general term 'work'. The data comes from the adult, non-institutionalized population and might have been different if children and institutionalized populations had been included. Data from many questions and ICF categories came exclusively from clinical populations rather than the general population. We cannot be sure that the same ICF categories would have been found as highly explanatory for both the general and clinical populations if we had included more general-population data. Relying on the self-reported general-health question as the only dependent variable may also be a limitation, since this question may not be suitable to monitor population health trends over time [
39
]. Nonetheless, self-rated general-health questions have been shown to be strong predictors of functioning and disability and are sensitive to the full spectrum of health conditions [
40
].
The WHO group responsible for the selection of the WHS domains proceeded according to 5 criteria [
14
]: These domains must be: 1) valid in terms of intuitive, clinical, and epidemiological concepts of health; 2) linked to the conceptual framework of the ICF; 3) amenable to self-report, observation, or direct measurement; 4) sufficiently comprehensive to capture all important aspects of health states that people value; and 5) comparable across populations. We were guided by these criteria as well. We believe that the 7 ICF categories in our proposed minimal generic set satisfy the first three criteria. We recognize that the next essential step for future research is to identify the extent to which these ICF categories satisfy the last two criteria, namely capturing the aspects of health that people value and being comparable across populations. These two criteria are essential for the next and most important challenge yet to be resolved in health assessment, i.e. to develop a common metric of health to link information from the general population to information about sub-populations, such as clinical and institutionalized populations. Such a metric would be useful for assessing and comparing levels and patterns in the functional course of a person's life and, thus, trends in population health.
Conclusions
The minimal generic set proposed in this study is the starting point to address one of the most important challenges in health measurement, namely the comparability of data across studies and countries. It also represents the first step in developing a common metric of health to link information from the general population to information about sub-populations, such as clinical and institutional populations.
Authors' information
This paper is part of a PhD thesis written by the second author at the medical faculty of Ludwig-Maximilians-University in Munich, Germany.
This article is published under license to BioMed Central Ltd. This is an Open Access article distributed under the terms of the Creative Commons Attribution License (
http://​creativecommons.​org/​licenses/​by/​2.​0
), which permits unrestricted use, distribution, and reproduction in any medium, provided the original work is properly credited.
Competing interests
The authors declare that they have no competing interest.
Authors' contributions
AC, JB and GS conceived and supervised the study and drafted the manuscript. CO carried out the statistical analysis. SC critically revised the manuscript in several drafting rounds. All authors read and approved the final manuscript.