01.12.2015 | Research article | Ausgabe 1/2015 Open Access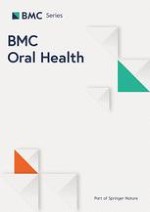 Towards microbiome transplant as a therapy for periodontitis: an exploratory study of periodontitis microbial signature contrasted by oral health, caries and edentulism
Zeitschrift:
Autoren:

Alex E. Pozhitkov, Brian G. Leroux, Timothy W. Randolph, Thomas Beikler, Thomas F. Flemmig, Peter A. Noble
Wichtige Hinweise
Electronic supplementary material
The online version of this article (doi:
10.​1186/​s12903-015-0109-4
) contains supplementary material, which is available to authorized users.
Competing interests
The authors declare that they have no competing interests.
Authors' contributions
AEP, TB, TFF, PAN designed the experiments; AP, PAN conducted the experiments; BGL, TWR conducted statistical analysis; AP, PAN wrote the paper. All authors read and approved the final manuscript.
Abstract
Background
Conventional periodontal therapy aims at controlling supra- and subgingival biofilms. Although periodontal therapy was shown to improve periodontal health, it does not completely arrest the disease. Almost all subjects compliant with periodontal maintenance continue to experience progressive clinical attachment loss and a fraction of them loses teeth. An oral
microbial transplant
may be a new alternative for treating periodontitis (inspired by fecal transplant). First, it must be established that microbiomes of oral health and periodontitis are distinct. In that case, the health-associated microbiome could be introduced into the oral cavity of periodontitis patients. This relates to the goals of our study: (i) to assess if microbial communities of the entire oral cavity of subjects with periodontitis were different from or oral health contrasted by microbiotas of caries and edentulism patients; (ii) to test
in vitro
if safe concentration of sodium hypochlorite could be used for initial eradication of the original oral microbiota followed by a safe neutralization of the hypochlorite prior transplantation.
Methods
Sixteen systemically healthy white adults with clinical signs of one of the following oral conditions were enrolled: periodontitis, established caries, edentulism, and oral health. Oral biofilm samples were collected from sub- and supra-gingival sites, and oral mucosae. DNA was extracted and 16S rRNA genes were amplified. Amplicons from the same patient were pooled, sequenced and quantified. Volunteer's oral plaque was treated with saline, 16 mM NaOCl and NaOCl neutralized by ascorbate buffer followed by plating on blood agar.
Results
Ordination plots of rRNA gene abundances revealed distinct groupings for the oral microbiomes of subjects with periodontitis, edentulism, or oral health. The oral microbiome in subjects with periodontitis showed the greatest diversity harboring 29 bacterial species at significantly higher abundance compared to subjects with the other assessed conditions. Healthy subjects had significantly higher abundance in 10 microbial species compared to the other conditions. NaOCl showed strong antimicrobial properties; nontoxic ascorbate was capable of neutralizing the hypochlorite.
Conclusions
Distinct oral microbial signatures were found in subjects with periodontitis, edentulism, or oral health. This finding opens up a potential for a new therapy, whereby a health-related entire oral microbial community would be transplanted to the diseased patient.