01.12.2018 | Research | Ausgabe 1/2018 Open Access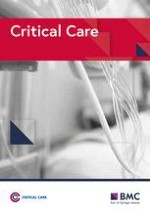 Tracheal intubation in critically ill patients: a comprehensive systematic review of randomized trials
Zeitschrift:
Autoren:

Luca Cabrini, Giovanni Landoni, Martina Baiardo Redaelli, Omar Saleh, Carmine D. Votta, Evgeny Fominskiy, Alessandro Putzu, Cézar Daniel Snak de Souza, Massimo Antonelli, Rinaldo Bellomo, Paolo Pelosi, Alberto Zangrillo
Wichtige Hinweise
Electronic supplementary material
The original version of this article was revised: there was an error in a contributors Family Name. This has now been updated in the original article.
Background
Critically ill patients frequently require tracheal intubation in the intensive care unit (ICU), in the emergency department (ED), or during in-hospital emergency in general wards [
1
–
3
]. Critically ill patients differ from elective surgical patients intubated in the operating theatre: often they present with severe respiratory failure, hemodynamic instability, increased sensitivity to the side effects of sedatives, recent food intake, and cardiac or cerebrovascular diseases [
2
]. Airway management outside the operating theatre has a high rate of major complications, such as severe hypoxia, hemodynamic collapse, cardiac arrest, and death [
1
,
3
–
6
]. Moreover, the incidence of difficult intubation is high when compared to elective intubation in the operating room [
1
,
7
,
8
]. Lack of training, supervision and assistance, failure to identify patients at risk, failure to plan and carry out a backup strategy if required, and deficiency in available equipment, all are the most relevant modifiable risk factors [
6
]. Other factors that could increase the incidence of adverse events include the emergent requirement of tracheal intubation preventing adequate preparation, and the commonly limited physical space around ICU beds. Accordingly, interventions to improve everyday practice, in particular pre-oxygenation and first-attempt success rate, have been proposed and evaluated individually or as combined in bundles [
2
,
3
,
9
]. However, these protocols are based mostly on expert opinions, low-quality retrospective or before-after studies, or are derived from guidelines developed for elective intubation in the operating theatre. So far, there has not been a systematic review focused on randomized controlled trials (RCTs).
We performed a systematic review of RCTs evaluating any drug, technique, or device aimed at improving the success rate or the safety of tracheal intubation in critically ill patients performed in ICU, ED or general ward settings. When feasible, we also performed a meta-analytic assessment of these findings.
Methods
Search strategy
PubMed, BioMed Central, Embase and the Cochrane Central Register of Clinical Trials were searched for pertinent studies (updated 13 November 2017) by five investigators (LC, MB, OS, CV, and CDSS). The full PubMed/Medline search strategy is reported in Additional file
1
: Figure S1. The references of retrieved articles were checked for further studies. Moreover, the investigators scanned pertinent reviews to detect further studies. No language restriction was enforced.
Study selection
References obtained from databases and the literature were first independently examined at title/abstract level by six investigators (LC, MB, OS, CV, AP, and CDSS), with disagreement resolved by consensus under supervision of two investigators (GL and AZ) and, if potentially pertinent, full articles were retrieved.
The following inclusion criteria were employed for potentially relevant studies: (a) tracheal intubation in critically ill patients; (b) RCT; (c) study performed in adult patients in the ICU, ED or general ward; and (d) study published in the last 20 years in a peer-reviewed journal.
Exclusion criteria included pre-hospital or operating theatre settings and studies based on simulation. Two investigators (LC and GL) selected studies for the final analysis, independently assessing compliance with the selection criteria. Divergences were resolved by consensus.
Data abstraction and study characteristics
Standardized forms were used to extract data with disagreements resolved by discussion or involving a third reviewer when required. Data, which were extracted following the patient, population or problem, intervention, comparison, outcomes (PICO) approach, included first author, publication year, characteristics of patients and clinical settings (the population), intervention details, comparators, relevant outcomes (e.g. indicators of efficacy or safety), and risk of bias. To assess the risk of bias, we used the Cochrane Collaboration's Risk of Bias tool.
Statistical analysis
We pooled estimates of treatment effects for each outcome by random-effects model meta-analysis using the inverse variance for binary data and Mantel-Haenszel methods for continuous data. We used the random-effects model because we anticipated that studies would include patients from varied populations, and investigators with different experience for intubation, thereby resulting in the estimation of heterogeneous intervention effects. We report continuous outcomes as mean difference and dichotomous outcomes as risk ratios (RRs) with their 95% confidence interval (CI). When continuous variables were analyzed as median and interquartile range or CI we transformed the data using the following formula: mean = median; with interquartile range standard deviation = (3rd quartile - 1st quartile)/1.35; with CI standard deviation = √sample size x (upper limit – lower limit)/3.92, to avoid losing data. We assessed heterogeneity using the
I
2
statistic. We also assessed the
p
value for the
I
2
statistic to determine the strength of evidence for heterogeneity. In accordance with Cochrane guidance, we did not analyze publication bias because our search identified fewer than ten studies for each data comparison. We compared treatment effects across subgroups using a test for interaction. We performed the analyses using an intention-to-treat approach. We conducted two-tailed statistical tests and set the probability of type I error at 0.05. All calculations and graphs were performed using Review Manager (RevMan, Version 5.3, Copenhagen: The Nordic Cochrane Centre, The Cochrane Collaboration, 2014). The protocol had been registered in the Prospero database (CRD42017068989).
Results
Discussion
Key findings
We performed a systematic review focusing on RCTs evaluating drugs, techniques or devices aimed at improving the success rate or the safety of tracheal intubation in adult critically ill patients in the ICU, ED or general wards. We identified 22 trials focusing on seven different areas. Our main findings were a possible beneficial role of pre-oxygenation with NIV and/or HFNC, the negative effect of thiopental on blood pressure, and the possible efficacy of post-intubation recruitment in increasing arterial PaO 2. HFNC for apneic oxygenation seems ineffective; the sniffing position reduced the number of intubation attempts, without improving clinically relevant outcomes. No other significant beneficial or negative effect was observed among the other evaluated interventions such as use of a checklist, choice of opioids, choice of etomidate versus ketamine, choice of rocuronium versus succinylcholine, and use of a videolaryngoscope (which on the contrary was associated with increased adverse events in four trials).
Relationship to previous studies
Implications of study findings
Our findings imply that, in hypoxemic patients, time permitting, pre-oxygenation by NIV and/or HFNC could offer the best safety profile; post-intubation RM can further enhance arterial oxygenation. The sniffing position might be the position of choice for laryngoscopy. Thiopental should be avoided, above all in hemodynamically unstable patients.
Strengths and limitations
The present study has several strengths. It is the first systematic review comprehensively evaluating all steps of tracheal intubation in critically ill patients in every setting (the ICU, ED, and general wards). Moreover, it is based only on evidence from RCTs. Our findings are relevant to the development of evidence-based algorithms on the topic. Furthermore, we identified the lack of data in many areas, hopefully informing future research.
The main limitation of the present systematic review is its inability to offer robust suggestions about crucial areas. In particular, no RCT evaluated the role and compared the performance of different scores to predict difficult intubation [
2
,
9
], the best monitoring and equipment, the role of supervision, the best associated drugs (in particular the role of propofol, a commonly used sedative), the best way to face predicted and unpredicted difficult airways scenarios, the role of fiber optic bronchoscopy and supraglottic devices, the best strategy to confirm tracheal intubation, and how to prevent or treat hemodynamic instability [
2
,
9
]. RCTs and meta-analyses cannot be the only elements guiding daily practice, as many aspects remain (and will likely remain) unexplored by RCTs. In these areas, we still depend largely on expert opinions, low-quality studies and algorithms developed for the OR. As the Fourth National Audit Project conducted in the UK on major complications of airway management concluded, airway management in the ICU and ED is still under-explored [
6
]. Nevertheless, our findings allow the definition of more robust evidence-based strategies and will inform future research.
Conclusions
We identified and meta-analyzed 22 RCTs in seven different areas, evaluating drugs, techniques or devices aimed at improving the success rate or the safety of tracheal intubation in critically ill patients. The main findings were a possible beneficial role of pre-oxygenation with NIV and/or HFNC, the effect of the ramped position in increasing the number of intubation attempts, the negative impact of thiopental on blood pressure, and the possible efficacy of post-intubation RM in increasing arterial PaO 2. No other significant effect was found in the use of a checklist, choice of drugs, neuromuscular blockers, and use of videolaryngoscopy (the latter being associated with severe adverse effects in four trials). Further research in this poorly explored area is required.
Acknowledgements
The authors are grateful to Lorenzo Ball, MD, for his valuable assistance.
Funding
The study was supported by departmental funds only.
Availability of data and materials
Data sharing is not applicable to this article as no original, unpublished data were generated or analyzed during the current study.
Ethics approval and consent to participate
Not applicable.
Consent for publication
Not applicable.
Competing interests
The authors declare that they have no competing interest.
Publisher's Note
Springer Nature remains neutral with regard to jurisdictional claims in published maps and institutional affiliations.
Open Access
This article is distributed under the terms of the Creative Commons Attribution 4.0 International License (
http://​creativecommons.​org/​licenses/​by/​4.​0/​
), which permits unrestricted use, distribution, and reproduction in any medium, provided you give appropriate credit to the original author(s) and the source, provide a link to the Creative Commons license, and indicate if changes were made. The Creative Commons Public Domain Dedication waiver (
http://​creativecommons.​org/​publicdomain/​zero/​1.​0/​
) applies to the data made available in this article, unless otherwise stated.