01.12.2018 | Research | Ausgabe 1/2018 Open Access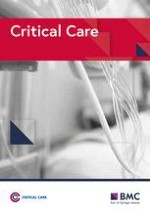 Transfers from intensive care unit to hospital ward: a multicentre textual analysis of physician progress notes
Zeitschrift:
Autoren:

Kyla N. Brown, Jeanna Parsons Leigh, Hasham Kamran, Sean M. Bagshaw, Rob A. Fowler, Peter M. Dodek, Alexis F. Turgeon, Alan J. Forster, Francois Lamontagne, Andrea Soo, Henry T. Stelfox
Wichtige Hinweise
Electronic supplementary material
Abbreviations
EHRs
Electronic health records
SOAP
Subjective objective, assessment, and plan
Background
Transitions of patient care are vulnerable periods in healthcare delivery that expose patients to potential breakdowns in communication [
1
–
3
], medical errors [
4
], and adverse events [
5
,
6
]. The transfer of a patient from the intensive care unit (ICU) to a hospital ward represents an example of a common high-risk inter-specialty transition of care where patients with complex life-threatening problems transition from the care of a critical care medicine physician to a medical, surgical or primary care physician. Ineffective handoffs can lead to approximately 10% of adverse events in the ICU [
7
]. Efforts to improve transitions of care have focused on patient transfers during end-of-shift [
2
,
8
,
9
] or end-of-service [
10
–
12
] handoffs. However, there may be differences in culture and clinical focus between providers in different service areas of a hospital [
13
–
15
], such as the transfer of a patient from the intensive care unit (ICU) to a hospital ward.
A report from the Canadian Institute for Health Information found that unintended harm occurs in one of every 18 hospitalizations [
16
]. Communication issues are a root cause of such adverse events [
17
]. Effective transitions of patient care, which have been previously described as including continuous communication [
10
] and coordination [
18
] of patient needs across the healthcare continuum, contribute to improved patient care [
19
,
20
], safety [
10
,
21
], and experience [
21
]. The medical record is central to this process because it is the repository for documenting events [
22
,
23
], current issues [
24
], and services provided [
25
]. It is a source of durable information that healthcare providers and in some institutions, patients [
26
,
27
] can access when making clinical decisions [
24
,
28
]. Physician progress notes are a core component of the medical record [
22
,
29
] and efforts to optimize documentation have included the development and implementation of standardized forms [
22
,
30
], such as the subjective, objective, assessment, and plan (SOAP) model [
31
] for paper-based records, or templates for electronic health records (EHRs) [
32
]. However, there is limited evidence about how information should be displayed in the medical record [
33
,
34
], and little is known about documentation during transitions of patient care between different medical specialty teams [
35
,
36
]. Moreover, a systematic review of the literature on patient handoff tools reported little standardization across handoff practices, including the structural organization of tools currently in use [
37
], highlighting the need for an additional research focus on the contextual nuances of handoffs and their effect on patient-related outcomes [
37
]. Our goal was to contribute to this gap in the literature by describing current text-based communication practices during transfers of patient care from ICU to a hospital ward, and identifying opportunities to improve communication and ultimately patient safety.
Methods
Results
Discussion
Our study provides a comprehensive description of text-based communication during the transition of patient care between the ICU and hospital ward. Three key observations emerged from our analyses:
1.
Discrepancies in the documentation of patient problems
Observable differences were present in the problem lists documented by ICU and ward physicians in patient medical records including a lack of consistency between the last ICU note and first ward note. Structure and stylistic differences in the problem lists may impact continuity of patient care. For example, if care teams are used to sending and receiving information in different ways (e.g., head-to-toe assessment versus disease focused approach), there is potential for loss of important patient information at the point of patient transfer due to the incompatibility of preferred forms of communication. Differences in the continuity of patient problems at the point of transfer may indicate that previous notes are not being consistently reviewed by physicians. Barring verbal exchanges to fill gaps in patient information, there is a risk of information loss from the one consistent form of durable patient information available at the point of transfer. One strategy to address this challenge is to adapt the concept of medication reconciliation [
44
] for patient problems at times of transitions of care. Implementation of medication reconciliation systems has greatly reduced error rates and changes of medication orders [
45
]. Applying this approach to the handover of patient problems (e.g., by developing a comprehensive prioritized list of problems during a period of patient care, and describing whether the problems are active, resolved and/or in need of future action at the point of patient transfer) could pose as a potential solution for reducing the risk of information loss and the potential impact this has on patient care and outcomes at the point of transfer. EHRs could facilitate such a strategy by tracking problems over time.
2.
Lack of continuity regarding the patient's story
Our results indicate that continuity of "patient stories" [
42
,
43
] was often not maintained during transitions of care. Variation in the focus and purpose of written documentation between ICUs and hospital wards were identified as key barriers to maintaining continuity in the patient's story. In most cases, after transfer from ICU, less detail was used to describe patient history and contextual factors that may have been implicated in the patient's initial admission to hospital. Consequently, patients who have ongoing issues that are outside the clinical scope of focus of the physicians assuming care may be at increased risk of these issues not being attended to [
5
,
6
]. Providing patients and families with concurrent access to their medical record [
46
] could potentially decrease information loss across care settings and empower patients and families to function as a source of continuity in maintaining the patient's story [
47
]. In addition, a standardized communication tool that synthesizes important patient information by documenting recurrent themes and forcing record keeping of essential aspects of care (e.g., goals of care) is needed to safeguard against information loss during transitions of care.
3.
Absence of documentation in decision-making
Rationale for clinical decisions was rarely documented in physician progress notes (i.e.,
how
and
why
decisions were made), which may be attributed to workload and time available, or an attempt to streamline textual documentation [
22
]. The absence of documented rationale for clinical decisions represents an important communication gap since ICU patients routinely receive care from many different providers and transitions of care are common. One strategy to address this gap would be to add a 'why' subheading to the 'Plan' portion of the SOAP model (i.e., SOAPy) to prompt note writers to document the rationale for the plan selected. EHRs could be effective tools for prompting rationale documentation.
Furthermore, while EHRs have been shown to improve accuracy and readability of progress notes through the automatic population of routine information (e.g., date, time, signature) and the removal of penmanship errors [
36
] recent literature has demonstrated that this does not necessarily result in an effective capture of the patient's story [
43
,
48
]. Furthermore, our data show that clinical impressions and documentation of communication were more difficult to identify at the ICU site that utilized electronic notes due to the rigid structure and amount of information presented [
36
,
49
]. Accessibility of retrieving and documenting communication, clinical impression, and the patient's story remains an important issue that should be addressed in the design and development of any standardized communication tool (handwritten or electronic) that is utilized during transitions of care.
Limitations
Our study findings have some limitations. First, although common across Canada, the hospitals included exclusively used paper-based medical records for physician progress notes, and therefore it is unclear how our results would have been influenced by the inclusion of EHR notes. The discrepancies in documentation of problem lists, decision-making and continuity of the patient story are unlikely to be specific to paper-based records. Second, for feasibility reasons, content analyses were performed on English-language medical records. Third, we only examined notes that were written by physicians. Future research should examine allied health professional documentation for communication.
Conclusions
Documentation of patient problems, decision-making, and the patient's story, emerged as central points of discontinuity for patients transferred from ICU to hospital ward. This discontinuity can result in the loss of important information during transitions of patient care and ultimately impact the care patients receive. Key strategies for improving information loss in the context of varied approaches to textual documentation (including strategies targeted at retaining a thick description of patient status, relevant medical and social history, patterns that emerged during care, and future-oriented care plan) should be implemented. Moreover, future research should investigate the implications of different approaches to note writing on patient outcomes (i.e., incidence of adverse events) in an effort to define best practice. Defining standards for the design and development of both handwritten and electronic progress notes is a top priority for future research.
Acknowledgements
Not applicable.
Funding
This work was supported by the Canadian Frailty Network (CFN) (CORE 2013-12A). AFT is supported by a Canada Research Chair in Critical Care Neurology and Trauma. SMB is supported by a Canada Research Chair in Critical Care Nephrology.
Availability of data and materials
The datasets used and/or analyzed during the current study are available from the corresponding author on reasonable request.
Ethics approval and consent to participate
All participants provided written and informed consent. The Health Research Ethics Board at the coordinating center (University of Calgary REB13-0021, which covers four Calgary-based sites) and at each of the study hospitals approved the study (UofA Pro00050646; UBS PHC Hi4-01667; Sunnbrook 336-2014; QCH 201 40345-01H; Sherbrooke 14-172; Laval 2015-2171).
Consent for publication
Not applicable.
Competing interests
The authors declare that they have no competing interests.
Publisher's Note
Springer Nature remains neutral with regard to jurisdictional claims in published maps and institutional affiliations.
Open Access
This article is distributed under the terms of the Creative Commons Attribution 4.0 International License (
http://​creativecommons.​org/​licenses/​by/​4.​0/​
), which permits unrestricted use, distribution, and reproduction in any medium, provided you give appropriate credit to the original author(s) and the source, provide a link to the Creative Commons license, and indicate if changes were made. The Creative Commons Public Domain Dedication waiver (
http://​creativecommons.​org/​publicdomain/​zero/​1.​0/​
) applies to the data made available in this article, unless otherwise stated.