01.12.2017 | Minireview | Ausgabe 1/2017 Open Access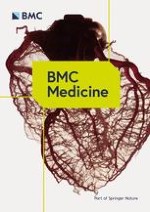 Translational models for vascular cognitive impairment: a review including larger species
Zeitschrift:
Autoren:

Atticus H. Hainsworth, Stuart M. Allan, Johannes Boltze, Catriona Cunningham, Chad Farris, Elizabeth Head, Masafumi Ihara, Jeremy D. Isaacs, Raj N. Kalaria, Saskia A. M. J. Lesnik Oberstein, Mark B. Moss, Björn Nitzsche, Gary A. Rosenberg, Julie W. Rutten, Melita Salkovic-Petrisic, Aron M. Troen
Abstract
Background
Disease models are useful for prospective studies of pathology, identification of molecular and cellular mechanisms, pre-clinical testing of interventions, and validation of clinical biomarkers. Here, we review animal models relevant to vascular cognitive impairment (VCI). A synopsis of each model was initially presented by expert practitioners. Synopses were refined by the authors, and subsequently by the scientific committee of a recent conference (International Conference on Vascular Dementia 2015). Only peer-reviewed sources were cited.
Methods
We included models that mimic VCI-related brain lesions (white matter hypoperfusion injury, focal ischaemia, cerebral amyloid angiopathy) or reproduce VCI risk factors (old age, hypertension, hyperhomocysteinemia, high-salt/high-fat diet) or reproduce genetic causes of VCI (CADASIL-causing Notch3 mutations).
Conclusions
We concluded that (1) translational models may reflect a VCI-relevant pathological process, while not fully replicating a human disease spectrum; (2) rodent models of VCI are limited by paucity of white matter; and (3) further translational models, and improved cognitive testing instruments, are required.