01.12.2017 | Review | Ausgabe 1/2017 Open Access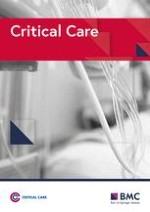 Transpulmonary thermodilution: advantages and limits
Zeitschrift:
Autoren:

Xavier Monnet, Jean-Louis Teboul
Abbreviations
ARDS
Acute respiratory distress syndrome
GEDV
Global end-diastolic volume
LVEF
Left ventricular ejection fraction
PAOP
Pulmonary artery occlusion pressure
PEEP
Positive end-expiratory pressure
TPTD
Transpulmonary thermodilution.
Background
A task force of the European Society of Intensive Care Medicine recently recommended using advanced haemodynamic monitoring in severe shock and complex situations and stated that the pulmonary artery catheter and transpulmonary thermodilution (TPTD) devices are suitable for this purpose [
1
]. The TPTD technique emerged in the early 2000s. The PiCCO (Pulsion Medical Systems, Munich, Germany) and the Volume View (Edwards LifeSciences, Irvine, United States of America) devices measure cardiac output but also provide several other valuable pieces of haemodynamic information (Fig.
1
). In our opinion, the approach of TPTD is quite different from pulmonary artery catheterisation in many repects. The attractiveness of this approach and the fact that the technique is easy to set up likely explain why TPTD use has increased. Which methods are used by TPTD to measure cardiac output and the other variables and what can be said regarding the validation of these variables? What are the indications of TPTD and what is its place in the haemodynamic management of ICU and surgical patients? These are the questions we address in this review.
×
Measurement of cardiac output
Assessment of cardiac preload: global end-diastolic volume
Cardiac systolic function
Side effects of TPTD
TPTD is an invasive technique although the invasiveness is not very different from the pulmonary artery catheter, even though it is easier to set up. Nevertheless, in a multicentre prospective series of 514 patients, the most common complications were small local haematomas after insertion (4.5%) and removal (1.2%) of the catheter. Other complications such as ischaemia (0.4%), pulse loss (0.4%) or femoral artery thrombosis (0.2%) were uncommon and transient, and all resolved with catheter removal or embolectomy [
83
]. This study is the only one that investigated such complications, and these results should be taken with caution. Nevertheless, in our opinion, they suggest that the technique has acceptable rates of complications when compared to the other risks incurred by critically ill patients.
The technique is contraindicated in case of femoral vascular prostheses. In our practice, in patients with arteriopathy, if two attempts to insert the catheter and the guide fail, we abandon the option of using the technique in this patient without further attempts. The weight of these complications must be compared to the severity of the patient condition, unacceptable for monitoring surgical interventions of patients at low risk but justified for high-risk surgical patients or critically ill patients [
84
].
The place of TPTD among haemodynamic monitoring devices
Conclusions
Beyond cardiac output, TPTD provides several indices that help answer questions that clinicians ask themselves during haemodynamic management. In particular, it is a unique tool for guiding fluid therapy because it estimates lung water and permeability. Its place is in the management of the most critically ill and/or complex patients, which requires a reliable, precise and global vision of the cardiopulmonary condition. It will be very interesting to see how progress in technology in the era of digital health will transform and improve TPTD [
96
].
Acknowledgements
Not applicable.
Availability of data and materials
Not applicable.
Authors' contributions
XM and J-LT both wrote the manuscript. Both authors read and approved the final manuscript.
Competing interests
J-LT and XM are members of the Medical Advisory Board of Pulsion Medical Systems. As consultants for this company, they have received honoraria. The company did not provide funding for the preparation of this manuscript.
Consent for publication
Not applicable.
Ethics approval and consent to participate
Not applicable.
Publisher's Note
Springer Nature remains neutral with regard to jurisdictional claims in published maps and institutional affiliations.
Open Access
This article is distributed under the terms of the Creative Commons Attribution 4.0 International License (
http://​creativecommons.​org/​licenses/​by/​4.​0/​
), which permits unrestricted use, distribution, and reproduction in any medium, provided you give appropriate credit to the original author(s) and the source, provide a link to the Creative Commons license, and indicate if changes were made. The Creative Commons Public Domain Dedication waiver (
http://​creativecommons.​org/​publicdomain/​zero/​1.​0/​
) applies to the data made available in this article, unless otherwise stated.