01.12.2018 | Study protocol | Ausgabe 1/2018 Open Access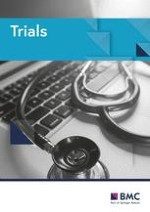 Treatment of Middle East Respiratory Syndrome with a combination of lopinavir-ritonavir and interferon-β1b (MIRACLE trial): study protocol for a randomized controlled trial
Zeitschrift:
Autoren:

Yaseen M. Arabi, Adel Alothman, Hanan H. Balkhy, Abdulaziz Al-Dawood, Sameera AlJohani, Shmeylan Al Harbi, Suleiman Kojan, Majed Al Jeraisy, Ahmad M. Deeb, Abdullah M. Assiri, Fahad Al-Hameed, Asim AlSaedi, Yasser Mandourah, Ghaleb A. Almekhlafi, Nisreen Murad Sherbeeni, Fatehi Elnour Elzein, Javed Memon, Yusri Taha, Abdullah Almotairi, Khalid A. Maghrabi, Ismael Qushmaq, Ali Al Bshabshe, Ayman Kharaba, Sarah Shalhoub, Jesna Jose, Robert A. Fowler, Frederick G. Hayden, Mohamed A. Hussein, And the MIRACLE trial group
Wichtige Hinweise
Electronic supplementary material
Abstract
Background
It had been more than 5 years since the first case of Middle East Respiratory Syndrome coronavirus infection (MERS-CoV) was recorded, but no specific treatment has been investigated in randomized clinical trials. Results from in vitro and animal studies suggest that a combination of lopinavir/ritonavir and interferon-β1b (IFN-β1b) may be effective against MERS-CoV. The aim of this study is to investigate the efficacy of treatment with a combination of lopinavir/ritonavir and recombinant IFN-β1b provided with standard supportive care, compared to treatment with placebo provided with standard supportive care in patients with laboratory-confirmed MERS requiring hospital admission.
Methods
The protocol is prepared in accordance with the SPIRIT (Standard Protocol Items: Recommendations for Interventional Trials) guidelines. Hospitalized adult patients with laboratory-confirmed MERS will be enrolled in this recursive, two-stage, group sequential, multicenter, placebo-controlled, double-blind randomized controlled trial. The trial is initially designed to include 2 two-stage components. The first two-stage component is designed to adjust sample size and determine futility stopping, but not efficacy stopping. The second two-stage component is designed to determine efficacy stopping and possibly readjustment of sample size. The primary outcome is 90-day mortality.
Discussion
This will be the first randomized controlled trial of a potential treatment for MERS. The study is sponsored by King Abdullah International Medical Research Center, Riyadh, Saudi Arabia. Enrollment for this study began in November 2016, and has enrolled thirteen patients as of Jan 24-2018.
Trial registration
ClinicalTrials.gov, ID:
NCT02845843
. Registered on 27 July 2016.