01.12.2015 | Technical advance | Ausgabe 1/2015 Open Access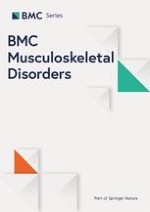 Treatment of pelvic fractures through a less invasive ilioinguinal approach combined with a minimally invasive posterior approach
Zeitschrift:
Autoren:

Lei Zhu, Lu Wang, Di Shen, Tian-wen Ye, Liang-yu Zhao, Ai-min Chen
Wichtige Hinweise
Lei Zhu and Lu Wang contributed equally to this work.
Competing interests
The authors declare that they have no competing interests.
Authors' contributions
All authors were involved in drafting the article or revising it critically for important intellectual content. LZ had full access to all of the data in the study and took responsibility for the integrity of the data and the accuracy of the data analysis. Study conception and design: LZ, LW, AC. Acquisition of data: LZ, LW, DS, TY, AC. Analysis and interpretation of data: LZ, LW, DS, LZ, AC. All authors read and approved the final manuscript.
Abstract
Background
Unstable pelvic fractures usually result from high-energy trauma. There are several treatment modalities available. The purpose of this study was to evaluate the clinical application of a new less invasive ilioinguinal approach combined with a minimally invasive posterior approach technique in patients with unstable pelvic fractures. We also address the feasibility, validity, and limitations of the technique.
Methods
Thirty-seven patients with unstable pelvic fractures were treated with our minimally invasive technique. The anterior pelvic ring fractures were treated with a less invasive ilioinguinal approach, and the sacral fractures were treated with a minimally invasive posterior approach. The clinical outcome was measured using the Majeed scoring system, and the quality of fracture reduction was evaluated. The patients were followed up for 13 to 60 months (mean, 24 months).
Results
Anatomical or near to anatomical reduction was achieved in 26 (70.3 %) of the anterior pelvic ring fractures and a satisfactory result was obtained in another 11(29.7 %). For the posterior sacral fractures, excellent reduction was obtained in 33 (89.2 %) of the fractures, with a residual deformity in the other 4 patients. One superficial wound infection and two deep vein thromboses occurred, all of which resolved with conservative treatment. The clinical outcome at one year was "excellent" in 29 patients and "good" in 8 patients (Majeed score).
Conclusions
The satisfactory results showed that a reduction and fixation of unstable pelvic fractures is possible through a combination of a limited ilioinguinal approach and posterior pelvic ring fixation. We believe our method is a new and effective alternative in the management of pelvic fractures.