03.01.2019 | Original Paper | Ausgabe 2/2019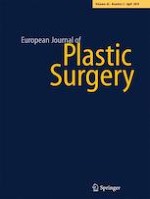 Treatment of vaginal relaxation syndrome with an Erbium:YAG laser 360° scanning scope via automatic dual mode technique
Zeitschrift:
Autoren:

Jamal Jomah, Abdullah Wael Bahi, Khaled Prince Mousa, Alaa El-Saharty, Salwa Mohammed Neyazi
Abstract
Background
Vaginal relaxation syndrome (VRS) is a common phenomenon affecting women and their partners which may lead to decreased sexual satisfaction. Recently, the use of 2940-nm Erbium:YAG laser (Er:YAG) has been extended to cosmetic gynecology to treat VRS. This study evaluated the efficacy of this non-surgical laser procedure.
Methods
From October 2014 till January 2017, 39 females with vaginal relaxation syndrome (VRS) were treated with the 2940-nm Er:YAG. Their ages ranged from 27 to 47. Those 39 patients received one to four treatment sessions at 2–3-week intervals. The sessions were performed with a 360° scope via automatic dual step technique. The first step consisted of three passes of multiple pulses ranging from 1.7 to 2.2 J per pulse. The second step consisted of two passes of long-pulsed wave of 3.7 J and a pulse width of 1 s. The improvement in sexual satisfaction was assessed subjectively by patients' questionnaire.
Results
Improvement in sexual satisfaction was reported by 78% of the patients. A few minor side effects were reported such as vaginal ecchymosis and mild burning sensation.
Conclusions
In patients suffering from VRS, the use of automatic dual pass technique Er:YAG is a convenient non-surgical method to obtain reasonable tightening of vaginal wall and improve sexual satisfaction.
Level of Evidence: Level IV, case series study.