01.12.2015 | Debate | Ausgabe 1/2015 Open Access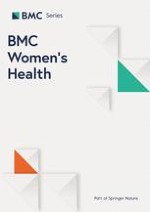 Twenty years and still counting: including women as participants and studying sex and gender in biomedical research
Zeitschrift:
Autoren:

Carolyn M. Mazure, Daniel P. Jones
Wichtige Hinweise
Competing interests
The authors declare that they have no competing interests.
Authors' contributions
CMM developed the original concept for the manuscript. DPJ had primary responsibility for the acquisition of references. CMM and DPJ each contributed to the analysis of content and writing of the manuscript. Each read and approved the final manuscript.
Authors information
CMM is the Norma Weinberg Spungen and Joan Lebson Bildner Professor of Psychiatry and Psychology and the Executive Director of Women's Health Research at Yale (WHRY). DPJ is the Science Writer for WHRY. As Yale's interdisciplinary research center on health and gender, Women's Health Research at Yale initiates and supports innovative studies on the influence of sex and gender on health, trains the next generation of investigators, translates findings into practice, and shares new health information with the community (
www.​yalewhr.​org
).
Abstract
Background
This paper chronicles attempts in the United States over the past 20 years to fully represent women in clinical trials and ensure the study of sex and gender in biomedical research. We maintain that productive science with the aim of serving the public health requires examining the influence of sex and gender on health outcomes.
Discussion
This section provides a historical perspective on the changes in recommendations and requirements of both the National Institutes of Health — the world's largest single funder of biomedical research — and the U.S. Food and Drug Administration — the world's most influential regulator of drugs and medical devices — for the acceptable conduct of research as it relates to sex and gender. We also cite all reports by the U.S. Institute of Medicine and the U.S. Congress' General Accountability Office issued from 1990 to the present on the inclusion of sex and gender in research, and selected high-impact published studies that illustrate and document the paucity of, yet the need for, inclusion of females and consideration of sex and gender in research across an array of biomedical disciplines.
Summary
The key message of this paper is that it has been 20 years since the first requirements to include women as well as men in clinical trials and analyze results by sex were mandated by a U.S. federal law, yet not nearly enough progress has been made. Recent signs of potential change in both policy and practice of scientific inquiry suggest much more progress may be within reach. However, awaiting a cultural shift to allow the study of sex and gender to be embraced is not seen as an effective strategy for change. Rather, specific instrumental recommendations are offered for how to include the study of sex and gender in research so as to increase our understanding and promotion of health for the benefit of all.