16.09.2015 | Hepatobiliary-Pancreas | Ausgabe 6/2016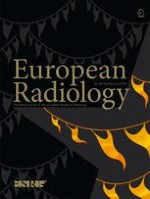 Ultrasound-guided percutaneous fine-needle aspiration of solid pancreatic neoplasms: 10-year experience with more than 2,000 cases and a review of the literature
Zeitschrift:
Autoren:

Mirko D'Onofrio, Riccardo De Robertis, Emilio Barbi, Enrico Martone, Erminia Manfrin, Stefano Gobbo, Gino Puntel, Franco Bonetti, Roberto Pozzi Mucelli
Abstract
Objectives
To evaluate the diagnostic accuracy and complication rate of percutaneous ultrasound-guided fine-needle aspiration (US-FNA) of solid pancreatic neoplasms through the analysis of 10-year experiences of two centres.
Methods
Clinical, radiological and pathologic data of 2,024 patients with solid pancreatic masses who underwent US-FNAs were retrospectively evaluated. Indications for aspiration were: unresectable lesions before neo-adjuvant therapy; doubtful imaging findings; and suspicion of uncommon neoplasms with prognostic or therapeutic implications such as metastases or lymphoma. US-FNAs were performed using aspiration needles with a cytopathologist present in centre 1. In centre 2, cytologic samples were collected with Chiba needles and separately evaluated by a cytopathologist.
Results
US-FNA had a diagnostic sample rate of 92.2 % (centre 1: 95.9 %; centre 2: 87.2 %). US-FNA repetition after non-diagnostic samples provided a diagnosis in 86.3 % of cases. Sensitivity, specificity, positive and negative predictive values, and accuracy were 98.7 %, 100 %, 100 %, 75.5 %, and 98.7 %, respectively. The complication rate was 0.8 %.
Conclusions
Percutaneous US-FNA is a sensitive, accurate and safe method for the invasive diagnosis of solid pancreatic neoplasms. The use of aspiration needles and the on-site presence of a cytopathologist may lead to a high rate of diagnostic samples, thus reducing the need for US-FNA repetition.
Key Points
•
Percutaneous ultrasound-guided fine-needle aspiration of pancreatic neoplasms is sensitive and accurate.
•
The short-term complication rate of percutaneous ultrasound-guided fine-needle aspiration is low.
•
Technical aspects may influence the rate of diagnostic samples.