01.12.2018 | Research | Ausgabe 1/2018 Open Access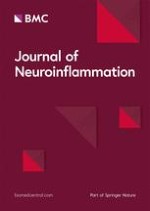 Unconjugated bilirubin induces pyroptosis in cultured rat cortical astrocytes
Zeitschrift:
Autoren:

Jie Feng, Mengwen Li, Qian Wei, Shengjun Li, Sijie Song, Ziyu Hua
Abstract
Background
Bilirubin-induced neurological dysfunction (BIND), a severe complication of extreme neonatal hyperbilirubinemia, could develop into permanent neurodevelopmental impairments. Several studies have demonstrated that inflammation and nerve cell death play important roles in bilirubin-induced neurotoxicity; however, the underlying mechanism remains unidentified.
Methods
The present study was intended to investigate whether pyroptosis, a highly inflammatory form of programmed cell death, participated in the bilirubin-mediated toxicity on cultured rat cortical astrocytes. Further, VX-765, a potent and selective competitive drug, was used to inhibit the activation of caspase-1. The effects of VX-765 on astrocytes treated with bilirubin, including the cell viability, morphological changes of the cell membrane and nucleus, and the production of pro-inflammation cytokines, were observed.
Results
Stimulation of the astrocytes with unconjugated bilirubin (UCB) at the conditions mimicking those of jaundiced newborns significantly increased the activation of caspase-1. Further, caspase-1 activation was inhibited by treatment with VX-765. Compared with UCB-treated astrocytes, the relative cell viability of VX-765-pretreated astrocytes was improved; meanwhile, the formation of plasma membrane pores was prevented, as measured by lactate dehydrogenase release, trypan blue staining, and ethidium bromide (EtBr) uptake. Moreover, DNA fragmentation was partly attenuated and the release of IL-1β and IL-18 was apparently decreased.
Conclusion
Pyroptosis is involved in the process of UCB-induced rat cortical astrocytes' injury in vitro and may be the missing link of cell death and inflammatory response exacerbating UCB-related neurotoxicity. More importantly, the depression of caspase-1 activation, the core link of pyroptosis, attenuated UCB-induced cellular dysfunction and cytokine release, which might shed light on a new therapeutic approach to BIND.