01.12.2019 | Systematic review | Ausgabe 1/2019 Open Access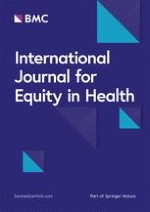 Understanding the experiences, perspectives and values of indigenous women around smoking cessation in pregnancy: systematic review and thematic synthesis of qualitative studies
Zeitschrift:
Autoren:

Rachael C. Walker, Aria Graham, Suetonia C. Palmer, Anita Jagroop, David C. Tipene-Leach
Abstract
Background
The prevalence of smoking during pregnancy among indigenous women approaches 50% and is associated with sudden infant death, pregnancy loss, preterm delivery, low birth weight, and anatomical deformity. This study aims to synthesise qualitative studies by reporting experiences, perceptions, and values of smoking cessation among pregnant indigenous women to inform potential interventions.
Method
A highly-sensitive search of MEDLINE, Embase, PsychINFO, and CINAHL, in conjunction with analysis of Google Scholar and reference lists of related studies was conducted in March 2018. We utilised two methods (thematic synthesis and an indigenous Māori analytical framework) in parallel to analyse data. Completeness of reporting in studies was evaluated using the Consolidated Criteria for Reporting Qualitative Studies (COREQ) framework.
Results
We included seven studies from Australia and New Zealand involving 250 indigenous women. Three themes were identified.
Realising well-being and creating agency
included giving the best start to baby, pride in being a healthy mum, female role models, and family support.
Understanding the drivers for smoking
included the impact of stress and chaos that hindered prioritisation of self-care, the social acceptability of smoking, guilt and feeling judged, and inadequate information about the risks of smoking. Indigenous women strongly preferred
culturally responsive approaches
to smoking cessation, placing value on programs designed specifically for and by indigenous people, that were accessible, and provided an alternative to smoking.
Conclusion
Future interventions and smoking cessation programmes might be more effective and acceptable to indigenous women and families when they harness self-agency and the desire for a healthy baby, recognise the high value of indigenous peer involvement, and embed a social focus in place of smoking as a way to maintain community support and relationships. Development and evaluation of smoking cessation programs for pregnant indigenous women and families is warranted.