01.12.2015 | Research article | Ausgabe 1/2015 Open Access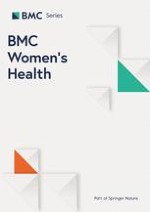 Unmet need of long-acting and permanent family planning methods among women in the reproductive age group in shashemene town, Oromia region, Ethiopia: a cross sectional study
Zeitschrift:
Autoren:

Kuma Mota, Surender Reddy, Biniam Getachew
Wichtige Hinweise
Competing interests
We declare that we have no competing interests.
Authors' contributions
KM conceived the study, developed the proposal, carried out data collection, and conducted the analysis and reviewing the manuscript. SR participated in reviewing the proposal, reviewing the analysis and participated in final study document development. BG provided general guidance in overall study progress and participated in drafting and reviewing the manuscript. All authors read and approved the final manuscript.
Abstract
Background
Many countries continue to have high fertility rates and most of the predicted increase in the world's population until 2100 comes from these countries. Among family planning methods, Long Acting and Permanent Methods are convenient for users and effectively prevent pregnancy. The objective of this study was to assess factors associated with unmet need of Long Acting and Permanent Methods of contraception among women in the reproductive age group (15-49) using contraception in health facilities of Shashemene town, Oromia Region, Ethiopia.
Methods
Facility based cross sectional quantitative study and stratified sampling technique was used. Total of 382 females in reproductive age group were enrolled in the study in January 2012. Pretested, structured and close-ended questionnaire was used to interview study participants. Collected data was entered by using EPI Info 17 and analyzed by SPSS version 20 statistical software.
Results
Utilization of Long Acting and Permanent Methods (LAPMs) of contraception in Shashemene town was found to be 28.4 % (104/366). From study participants, 71.6 % (262/366) used short acting methods and from these current short acting users, 127(41.5 %) desired to use LAPMs and unmet need of LAPMs was 122(33.3 %). Factors significantly associated with unmet need of LAMPs of contraception were: Education of women (< secondary level) AOR [3.8, 95 % CI: 2.9, 7.6; P < 0.001]; lack of discussion between partners AOR [2.9, 95 % CI: 1.8, 9.6; P = 0.01]; lack of proper counseling for women AOR [5.3, 95 % CI: 1.7, 11.2; P = 0.04]; and women's occupation as a housewife AOR [4.7, 95 % CI: 3.1, 11.3; P = 0.02].
Conclusion
Unmet need of LAPMs of contraception in health facilities in Shashemene town was high. Women education, partner discussion and proper client counseling were found the main factors associated women LAPMs utilization.