01.12.2015 | Research article | Ausgabe 1/2015 Open Access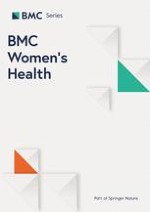 Uptake and predictors of contraceptive use in Afghan women
Zeitschrift:
Autoren:

Mohammad H Rasooly, Mohamed M Ali, Nick JW Brown, Bashir Noormal
Wichtige Hinweise
Mohamed M Ali, Nick JW Brown and Bashir Noormal contributed equally to this work.
Competing interests
The authors declare that they have no competing interests. The views expressed in this paper are those of the authors and do not necessarily reflect the views of WHO and their institutions.
Authors' contributions
MHR conceived the study. The first author collected the data and draft the manuscript. MA contributed on advanced data analysis. NB contributed and helped to edit the manuscript. BN help in drafting the manuscript. All authors read and approved the final manuscript.
Authors' information
Mohammad H Rasooly, Senior Technical Advisor/National Influenza Surveillance Coordinator MD, MSc, Afghanistan National Public Health Institute, Ministry of Public Health, Kabul-Afghanistan.
Mohamed M. Ali, Coordinator PhD, Health Information and Statistics, Department of Information, Evidence and Research, World Health Organization, Regional Office for Eastern Mediterranean, Cairo, Egypt
Nick JW Brown, Consultant Paediatrician, Salisbury District Hospital, Salisbury, Wiltshire, UK. Visiting fellow, Southampton University Hospitals Trust, University of Southampton, Southampton, Hampshire, UK. Visiting faculty, Aga Khan University, Karachi Pakistan.
Bashir Noormal, Director General MD, MPH, Afghanistan National Public Health Institute, Ministry of Pulic Health Kabul Afghanistan.
Abstract
Background
Afghanistan has one of the world's highest fertility rates and, related to this, an infant mortality rate far higher than its South Asian neighbors. Contraception enhances family spacing, improves women's safety in child birth and, as a result, reduces infant and child mortality. Until recently, there has been a paucity of information on the comparative rates of contraceptive practices in the country and socioeconomic correlates of uptake. We aimed to elucidate the factors influencing the use of contraception in Afghanistan using recent, robust national data.
Methods
Using Afghanistan Mortality Survey (AMS) 2010 data, the distribution of Contraceptive Prevalence Rate (CPR) and correlates of contraceptive use among currently married women aged 15–49 years were explored. We initially summarised descriptive data on 25,743 married women and then derived predictors of the use of any form of contraception using a multiple logistic regression model.
Results
The prevalence of self-reported current use of any contraceptive method was 21.8% (95% CI: 20.4-23.4) at the national level though there was a wide variation in practice between provinces. Herat province in the West region had a highest contraceptive prevalence rate of 49.4% while Paktika in the Southeast region had the lowest CPR of 2%. Multiple logistic regression analysis showed that a family size of greater than 6 living children strongly predicted contraceptive use (AOR 7.4 (95% CI:6.1-9.0)). Other independent predictors included: secondary or high level of education (AOR 2.1 (95% CI: 1.8-2.5)) and being in the wealthiest stratum (OR 2.1 (95% CI 1.5-3.0)). Rural residence predicted a lower use of contraception (AOR, 0.72; 95% CI: 0.56-0.92).
Conclusion
Contraceptive uptake rate was low overall with wide inter provincial variation. Strengthening female education, targeting married women in rural area and women with no education may enhance the effectiveness of National Family planning program in Afghanistan.