01.12.2015 | Research article | Ausgabe 1/2015 Open Access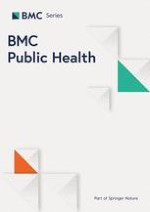 Use of parenteral caffeinum natrio-benzoicum: an underestimated risk factor for HCV transmission in China
Zeitschrift:
Autoren:

Hongqin Xu, Ge Yu, Haibo Sun, Juan Lv, Moli Wang, Fei Kong, Mingyuan Zhang, Xiumei Chi, Xiaomei Wang, Ruihong Wu, Xiuzhu Gao, Jin Zhong, Bing Sun, Jing Jiang, Yu Pan, Junqi Niu
Wichtige Hinweise
Electronic supplementary material
The online version of this article (doi:
10.​1186/​s12889-015-2299-8
) contains supplementary material, which is available to authorized users.
Hongqin Xu and Ge Yu contributed equally to this work.
Competing interests
The authors declare that they have no competing interests.
Authors' contributions
HX, GY, HS, JL, MW, FK, MZ, JJ and YP conducted the cross-sectional survey in this study. XC, XW, RW and XG performed the laboratory testing for HCV, HBV &HIV. HX performed statistical analyses and drafted the manuscript. JN, BS and JZ participated in the design of the study and applied for the funding. All authors have read and approved the final manuscript.
Authors' information
Not applicable.
Abstract
Background
Fuyu city in China has a high prevalence of hepatitis C virus (HCV) infection resulting in a high morbidity and mortality from chronic liver disease and hepatocellular carcinoma. This study was conducted to identify the risk factors for HCV infection in Fuyu city.
Methods
Recruitment of study subjects involved a cross-sectional survey using non-random, convenience sampling. Information on demographic variables, risk factors for HCV infection, clinical manifestations, behavioral practices and family history was collected by administering a questionnaire. Anti-HCV antibody was detected using Abbott ARCHITECT i2000SR. HCV infection was confirmed by HCV-RNA testing by the Roche Taqman HCV test. Univariate and multivariate analyses were performed to identify the factors associated with HCV infection.
Results
Out of 3,228 persons that participated in the survey, 3,219 were enrolled in the study. The prevalence of HCV infection was 42.1 % (1355/3219). Among 734 patients with chronic HCV infection whose HCV-RNA genotyping was performed, genotype 1b was the most common (58.0 %), followed by genotype 2a (40.2 %), while co-infection with genotypes 1b and 2a was detected in 1.8 % of the subjects. On univariate analysis, male gender, older age, parenteral caffeinum natrio-benzoicum and share syringes (PCNBSS), and nine other factors were significantly associated with HCV infection. After adjusting for potential confounders, male gender, old age, cigarette smoking, lower education level, history of blood transfusion, blood donation, prior dental surgery, and PCNBSS were found to be independently associated with HCV infection.
Conclusions
The prevalence of HCV infection is likely to be high among residents in Fuyu and we observed that genotypes 1b and 2a dominated in the city. Our findings support the hypothesis that PCNBSS which became endemic in Fuyu city during 1970s-1980s is strongly associated with HCV positivity.