01.12.2015 | Case report | Ausgabe 1/2015 Open Access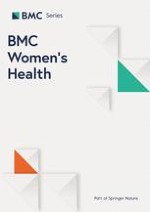 Uterine rupture disguised by urinary retention following a second trimester induced abortion: a case report
Zeitschrift:
Autoren:

Qiaoying Jiang, Liwei Yang, Charles Ashley, Erin E Medlin, David M Kushner, Yanmei Zheng
Wichtige Hinweise
Qiaoying Jiang and Liwei Yang contributed equally.
Competing interests
The authors declare that they have no competing interests.
Authors' contributions
LY has performed a major role in the diagnosis, treatment of the patient, collection of the informed consent and the design of the manuscript. QJ took an important part in surgical treatment of the patient, literature search, writing and review the manuscript. CA, EEM and DMK took part in conception of the manuscript, literature search and review. YZ was involved in surgical treatment of the patient and the follow-up of the case. All authors read and approved the final manuscript.
Authors' information
Liwei Yang is a doctor of the department of Obstetrics and gynecology, graduated from Zhejiang University and achieved master's degree. Papers have been published are listed below:
YANG Liwei, LIN Jun, WU Ruijin, et al. IL-6, mIL-6R and sIL-6R levels in peritoneal fluid of women with endometrios, Zhejiang Medical Journal, 2010,32(2):169–172.
YANG Li-wei,YING Qi-feng,MAO Jia-hui. The urine deoxypyridinoline/creatinine ratio and its relationship with serum estradiol in perimenopausal and menopausal women. The Chinese journal of gerontology, 2009, 28(12):991–993.
YANG Liwei, WU Ruijin, LIN Jun, et al. The role and expression of membrane interleukin 6 receptor in peritoneal fluid of women with endometrios, Chin J Obstet Gynecol, 2008,43(5):368–369.
Abstract
Background
Uterine rupture classically presents with severe abdominal pain, loss of fetal station, vaginal bleeding, and shock.
Case presentation
We present a case of uterine rupture presenting as significant urinary retention that occurred following a second trimester abortion induced with mifepristone and misoprostol. Uterine rupture was discovered unexpectedly on diagnostic laparoscopy. The uterine rupture was contained by dense adhesions between the omentum and bladder with the previous uterine cesarean hysterotomy scar.
Conclusion
This case highlights the difficulties in diagnosis of abnormal placentation and an unusual presentation of uterine rupture. This case was managed successfully laparoscopically.