01.12.2014 | Research article | Ausgabe 1/2014 Open Access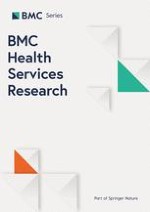 Utilisation trends of rosiglitazone and pioglitazone in Australia before and after safety warnings
Zeitschrift:
Autoren:

Suvimol Niyomnaitham, Andrew Page, Adam La Caze, Karen Whitfield, Alesha J Smith
Wichtige Hinweise
Electronic supplementary material
The online version of this article (doi:
10.​1186/​1472-6963-14-151
) contains supplementary material, which is available to authorized users.
Competing interests
No sources of funding were involved in this study. The authors declare that they have no competing interests.
Authors' contributions
SN, AC, KW, and AS were responsible for developing the study and method. SN and AP participated in the data collection, statistical analysis and result interpretation. All authors contributed to manuscript writing and all revisions of the manuscript. All authors read and approved the final manuscript.
Abbreviations
TGA
Therapeutic good administration
EMA
European medicines agency
FDA
U.S. food and drug administration
PBS
Pharmaceutical benefit scheme
ARIMA
Auto-regressive, integrated, moving average model
ACF
Autocorrelation functions
PACF
Partial autocorrelation functions
Background
Methods
Data sources
Drug utilisation among populations over time can be examined using the World Health Organization Anatomic Therapeutic Chemical (ATC)/Defined Daily Dose (DDD) system [
28
]. Data on monthly dispensed medicines were obtained from the PBS database, a national administrative scheme which records drugs subsidised by the Government for Australian citizens. The PBS database captures all subsidized drug formulations, cost and amount of dispensing and period of drug dispensed by pharmacists for patients used at home [
29
]. Drug dispensed data on the PBS database were used in research studied and shown to represent trends of drug utilisation in Australia [
30
,
31
]. Rosiglitazone and pioglitazone are listed as subsidised drugs for all Australians therefore a complete record of dispensed medicines was obtained [
3
]. Denominator populations from Centrelink [
32
] and the Australian Bureau of Statistics [
33
] were used to calculate the DDD per 1000 population per day (the proportion of the population receiving a DDD of this drug per day). All the data for this study were aggregated, routinely collected data and publically available via government sources, therefore ethics approval was not required.
Australian drug safety warnings for rosiglitazone and pioglitazone were acquired from safety alerts and safety information for health professionals on the TGA website [
34
]. We accessed the EMA's safety announcements, called "press releases" [
35
], and the FDA drug safety communication [
36
] from their official websites. Since mid-2007, major drug authorities have issued safety warnings related to rosiglitazone and pioglitazone. The first TGA announcement which highlighted the increased risk of ischemic heart disease associated with rosiglitazone was issued in December 2007 (TGA1) [
37
], followed by a second warning to avoid using rosiglitazone in patients with ischemic heart disease in September 2010 (TGA2) [
38
]. The FDA had three announcements related to cardiovascular risk of rosiglitazone [
39
]; firstly, a safety alert in May 2007 (FDA1) [
40
], a label update on heart-related risks in August 2007 (FDA2) [
41
], and then restrictions on rosiglitazone use in September 2010 (FDA3) [
42
]. There were four EMA press releases on risk of ischemic heart disease in May 2007 (EMA1) [
43
], October 2007 (EMA2) [
44
], January 2008 (EMA3) [
45
] and September 2010 (EMA4) [
46
]. While the TGA and FDA still allowed rosiglitazone on the market, the EMA suspended all medical products containing rosiglitazone across Europe in September 2010 [
46
].
For pioglitazone, the FDA issued a warning on a possible increased risk of bladder cancer in patients who used pioglitazone for longer than one year in June 2011 [
23
], followed by the same warnings in the EMA press release [
21
] and the TGA safety advisory [
22
] in July 2011.
Whilst there were other plausible types of information sent to prescribers with regards to the drug safety, it is recognized that the warnings from the FDA, EMA and TGA have a large influence on drug safety communication. For example, the pharmaceutical companies marketing these medicines did not implement changes to the Product Information until after the TGA announcement. In Australia, medical media picked up this side effect once it came out from the FDA as well as medical associations issued the FDA warning on their articles.
Analyses
Monthly dispensing data of rosiglitazone and pioglitazone from January 2004 to July 2012 were converted to DDD/1000population/day. Descriptive trends in rosiglitazone and pioglitazone utilisation were examined in the time series of DDD/1000pop/day. The auto-regressive, integrated, moving average model (ARIMA) integrates the temporal size and direction dependency (autocorrelation) inherent in time-series data to better characterize changes in data over a period of time [
47
]. Autocorrelation functions (ACF) and partial autocorrelation functions (PACF) was used to obtain the best fitted model for analysis as well as the Bayesian Information Criteria. The percentage change in DDD/1000pop/day was used to remove the trend component of the time series before fitting into ARIMA models. The separate and combined effects of the announcement of the EMA, FDA, and TGA warnings on trends in rosiglitazone and pioglitazone utilisation were also investigated by fitting into ARIMA models. Impacts of drug safety warnings (interventions) on the subsequent observations were then investigated using the ARIMA model as a step-function (having a permanent and immediate impact on any subsequent trends). All statistical analyses were performed with a 5% statistical significance level using STATA 12.1 (StataCorp, College Station, TX).
Results
A total of 1,686,087 rosiglitazone prescriptions and 2,405,881 pioglitazone prescriptions were dispensed during January 2004-July 2012. We calculated the monthly utilisation (DDD/1000population/day) using Australian population data, which was in the range of 20.1 million in 2004–22.9 million in 2012. As shown in Figure
1
, the rosiglitazone utilisation increased steadily from 2004 and reached the peak in January 2007 with a defined daily dose of 1.96 per 1000 people per day. However, in May 2007, the trend of rosiglitazone utilisation started decreasing and remaining lower than 0.50 DDD/1000pop/day in May 2009 and 0.15 DDD/1000pop/day in July 2011. Pioglitazone utlisation has exceeded rosiglitazone use since September 2008 and remained stable during 2009–2010 (1.5-1.7 DDD/1000pop/day). Nevertheless, the trend of pioglitazone utilisation appeared to decrease in September 2011.
×
There are no seasonal autocorrelation detected for both rosiglitazone and pioglitazone utilisations. Based on visual inspection of PACF and ACF plots, an ARIMA (1,0,2) model best characterised for rosiglitazone data and pioglitazone data was best characterised as an ARIMA (1,0,1). Findings from ARIMA models indicated that the utilisation of rosiglitazone decreased significantly after the EMA1 and FDA1 warnings with −15.04% per month (p-value <0.001) (Table
1
). Additionally, the utilisation of rosiglitazone also significantly decreased following warnings from FDA2, EMA2, TGA1, and EMA3. However, after adjustment for FDA2, EMA2, TGA1, and EMA3 for preceding warnings, effects were attenuated and were no longer statistically significant (Table
1
). Later warnings relating to EMA4, FDA3, and TGA2 were not significantly associated with decreases in rosiglitazone use (Table
1
).
Table 1
Effects of drug warnings on the utilisation of rosiglitazone and pioglitazone in Australia
Drug authorities

Time

Warnings

Adjusted for

Coefficient a

      95% CI b

Rosiglitazone: ARIMA (1,0,2) model

EMA1_FDA1

May 2007

Ischemic heart

-

−15.04

[−21.86, −8.22]

FDA2

Aug 2007

Label update heart related

EMA1_FDA1

−2.61

[−40.41, 35.20]

0.893

EMA2

Oct 2007

Ischemic heart

EMA1_FDA1, FDA2

1.94

[−95.49, 99.36]

0.969

TGA1

Dec 2007

Ischemic heart

EMA1_FDA1, FDA2, EMA2

−5.25

[−38.01, 27.51]

0.837

EMA3

Jan 2008

Ischemic heart

EMA1_FDA1, FDA2, EMA2, TGA1

−0.39

[−80.06, 79.28]

0.992

FDA3, TGA2, EMA4

Sep 2010

EU suspended,

EMA1_FDA1, FDA2, EMA2, TGA1, EMA3

1.25

[−8.99, 11.49]

0.811

US restriction

Pioglitazone: ARIMA (1,0,1) model

FDA

June 2011

Bladder cancer

-

−5.76

[−13.91, 2.39]

0.166

EMA, TGA

July 2011

Bladder cancer

-

−6.57

[−14.80, 1.65]

0.117
For pioglitazone, although we can see a decline after the FDA, TGA, and EMA warnings on bladder cancer in June-July 2011, there is no statistically significant effect on subsequent pioglitazone use after fitting this into ARIMA model (Table
1
).
Discussion
Since time series model prediction is based on the pattern of drug use in the past confounding influences on data may be difficult to disentangle. Although trends can be impacted by temporal changes in drug supply or the way data are recorded, we did not find those problems during study period. Furthermore, the Australia PBS data is aggregated data collected for administrative purposes, which does not link utilisation to the prescribing data in clinical settings. Therefore, clinical reasons for the decrease in dispensing cannot be fully investigated, nor primary non-compliance in patients be established.
The strength of this study is that it captures almost all prescriptions dispensed over 2004–2012 in total Australian population (private prescriptions represent a very small percentage of all prescriptions). This is achieved because rosiglitazone and pioglitazone are 'high' cost drugs that are government subsidised in Australia. This allowed us to investigate the patterns of population based thiazolidinedione utilisation.
Conclusions
The utilisation of rosiglitazone significantly decreased following the authorities' safety warnings on ischemic heart disease. The pattern of rosiglitazone utilisation started declining significantly prior to the TGA warning in December 2007; therefore it appears that Australian prescribers were alerted by the literature and international warnings such as EMA and FDA. In contrast, pioglitazone utilisation increased during the rosiglitazone warning period during 2007–2010. In comparison to the US and Europe, the decline in pioglitazone trend was much more deferred due to no available second and third line therapies in Australia. Despite concerns surrounding the possible risk of bladder cancer with long term use of pioglitazone, this study showed weaker effects of safety warnings on bladder cancer and pioglitazone utilisation. A number of publications have studied the effect of authorities' warnings in the US and Europe to improve their warning systems [
27
,
54
,
55
]. This is one of the first studies to date that has investigated utilisation patterns in relation to drug safety warnings in Australia and suggests that TGA warnings may not affect prescribing in cases such as this where prescribers may be attuned to particular medicine safety issues described in earlier international warnings or literature. Further research is needed to understand how and when prescribers obtain drug safety information in Australia. This is particularly pertinent as Australia and New Zealand look to combine their drug safety warning systems.
Acknowledgements
We would like to thank the Faculty of Medicine Siriraj Hospital and University of Queensland for the postgraduate scholarship.
This article is published under license to BioMed Central Ltd. This is an Open Access article distributed under the terms of the Creative Commons Attribution License (
http://​creativecommons.​org/​licenses/​by/​2.​0
), which permits unrestricted use, distribution, and reproduction in any medium, provided the original work is properly credited. The Creative Commons Public Domain Dedication waiver (
http://​creativecommons.​org/​publicdomain/​zero/​1.​0/​
) applies to the data made available in this article, unless otherwise stated.
Competing interests
No sources of funding were involved in this study. The authors declare that they have no competing interests.
Authors' contributions
SN, AC, KW, and AS were responsible for developing the study and method. SN and AP participated in the data collection, statistical analysis and result interpretation. All authors contributed to manuscript writing and all revisions of the manuscript. All authors read and approved the final manuscript.