01.12.2018 | Research article | Ausgabe 1/2018 Open Access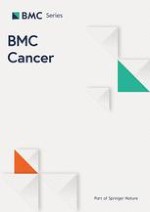 Valproic acid sensitizes metformin-resistant human renal cell carcinoma cells by upregulating H3 acetylation and EMT reversal
Zeitschrift:
Autoren:

Muyun Wei, Shaowei Mao, Guoliang Lu, Liang Li, Xiaopeng Lan, Zhongxian Huang, Yougen Chen, Miaoqing Zhao, Yueran Zhao, Qinghua Xia
Abstract
Background
Metformin (Met) is a widely available diabetic drug and shows suppressed effects on renal cell carcinoma (RCC) metabolism and proliferation. Laboratory studies in RCC suggested that metformin has remarkable antitumor activities and seems to be a potential antitumor drug. But the facts that metformin may be not effective in reducing the risk of RCC in cancer clinical trials made it difficult to determine the benefits of metformin in RCC prevention and treatment. The mechanisms underlying the different conclusions between laboratory experiments and clinical analysis remains unclear. The goal of the present study was to determine whether long-term metformin use can induce resistance in RCC, whether metformin resistance could be used to explain the disaccord in laboratory and clinical studies, and whether the drug valproic acid (VPA), which inhibits histone deacetylase, exhibits synergistic cytotoxicity with metformin and can counteract the resistance of metformin in RCC.
Methods
We performed CCK8, transwell, wound healing assay, flow cytometry and western blotting to detect the regulations of proliferation, migration, cell cycle and apoptosis in 786-O, ACHN and metformin resistance 786-O (786-M-R) cells treated with VPA, metformin or a combination of two drugs. We used TGF-β, SC79, LY294002, Rapamycin, protein kinase B (AKT) inhibitor to treat the 786-O or 786-M-R cells and detected the regulations in TGF-β /pSMAD3 and AMPK/AKT pathways.
Results
786-M-R was refractory to metformin-induced antitumor effects on proliferation, migration, cell cycle and cell apoptosis. AMPK/AKT pathways and TGF-β/SMAD3 pathways showed low sensibilities in 786-M-R. The histone H3 acetylation diminished in the 786-M-R cells. However, the addition of VPA dramatically upregulated histone H3 acetylation, increased the sensibility of AKT and inhibited pSMAD3/SMAD4, letting the combination of VPA and metformin remarkably reappear the anti-tumour effects of metformin in 786-M-R cells.
Conclusions
VPA not only exhibits synergistic cytotoxicity with metformin but also counteracts resistance to metformin in renal cell carcinoma cell. The re-sensitization to metformin induced by VPA in metformin-resistant cells may help treat renal cell carcinoma patients.