12.02.2019 | Original Paper | Ausgabe 7/2019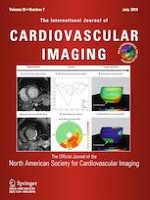 Value of 18F-FDG PET/CT in differentiating malignancy of pulmonary artery from pulmonary thromboembolism: a cohort study and literature review
Autoren:

Xiao-Ying Xi, Wei Gao, Juan-Ni Gong, Xiao-Juan Guo, Jiao-Yan Wu, Yuan-Hua Yang, Min-Fu Yang
Wichtige Hinweise
Xiao-Ying Xi and Wei Gao have contributed equally to this work and are co-first authors.
Publisher's Note
Springer Nature remains neutral with regard to jurisdictional claims in published maps and institutional affiliations.
Abstract
To determine the value of
18
F-fluorodeoxyglucose (FDG) positron emission tomography/computed tomography (PET/CT) in differentiating malignancy of pulmonary artery (PA) from pulmonary thromboembolism (PTE) based on a larger number of cases by pooling our cases and those from the literature. Consecutive patients with a PA lesion who had undergone
18
F-FDG PET/CT in our hospital were retrospectively reviewed. Moreover, PubMed, Embase, and Medline were searched for literature reporting individual maximum standardised uptake value (SUV
max
) of the malignant PA lesion and/or PTE.
18
F-FDG activity was compared between PA malignancy and PTE by pooling the data from literature and our patients. Receiver operating characteristic curve analysis was performed to determine the ability of SUV
max
to differentiate PA malignancy from PTE. From our database, we identified 11 patients with pulmonary artery sarcoma (PAS), and nine cases of PTE. Fifty patients with a malignant PA lesion (40 cases of PAS and 10 cases of tumor embolism) and 22 subjects with PTE were extracted from the literature. In our cases, the SUV
max
of PAS (11.1 ± 4.9, range: 5.5–19.9) was significantly higher than that of PTE (1.9 ± 0.6, range: 1.1–3.2;
P
 < 0.001). There was no significant difference in the SUV
max
between the literature data and our cases in malignant lesions or in PTE. Based on the pooled analysis of the literature data and our cases (61 cases of malignant lesions and 31 cases of PTE), the area under the curve for SUV
max
to differentiate PA malignancy from PTE was 0.996 (95% CI: 0.989–1.000). At a cutoff value of 3.3, the sensitivity, specificity, and accuracy were 98.4%, 96.8%, and 97.8%, respectively. The
18
F-FDG uptake value is an accurate index for determining PA malignancy.