01.12.2018 | Review | Ausgabe 1/2018 Open Access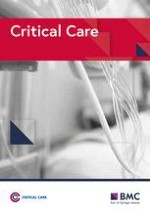 Vasoplegia treatments: the past, the present, and the future
Zeitschrift:
Autoren:

Bruno Levy, Caroline Fritz, Elsa Tahon, Audrey Jacquot, Thomas Auchet, Antoine Kimmoun
Abbreviations
ACTH
Adrenocorticotropic hormone
cGMP
Cyclic guanosine monophosphate
CIRCI
Critical illness-related corticosteroid insufficiency
GPCR
G protein-coupled receptor
iNOS
Inducible nitric oxide synthase
MAP
Mean arterial blood pressure
SOFA
Sequential Organ Failure Assessment
SSC
Surviving Sepsis Campaign
VSMC
Vascular smooth muscle cell
Background
Definition(s) of vasoplegia
Known as "vasodilatory shock", this condition includes multiple and diverse etiologies (e.g., septic, cardiogenic, neurogenic, and anaphylactic shock) and ultimately results in uncontrolled vasodilation, otherwise termed "vasoplegia". The pathophysiology of vasoplegia is multifactorial and includes activation of several intrinsic vasodilatory pathways and a vascular hyporesponsiveness to vasopressors [
1
]. Vasoplegia occurring post-surgery is called postoperative vasoplegic syndrome or vasoplegic syndrome. In clinical practice, vasoplegia can be assessed clinically by the vasopressor dosage necessary to maintain mean arterial blood pressure (MAP) and by the drop in diastolic blood pressure reflecting vasoplegia [
2
]. Invariably, the necessity to use a high-dose vasopressor is highly indicative of vasoplegia, especially in the case of normal cardiac function. For further details, the reader is invited to consult the pathophysiological article published in the same series.
However, vascular responsiveness to vasopressors is probably better suited than vasoplegia for characterizing the state of vessels during shock. While the term vasoplagia refers to the static diameter of the vessel in response to specific intra-luminal and transmural pressures, vascular responsiveness to vasopressors refers to the dynamic response of the vessel to endogenous and/or exogenous vasoconstrictor agents [
1
].
The present review was written based on a critical and personal appraisal of the literature. It focuses only on treatment-based pathophysiology of vasoplegia and the benefits or drawbacks of each associated therapeutic option for all types of shock, irrespective of their origin. Nevertheless, there is a clear lack of data with regard to vasoplegia treatments in non-septic shock.
Vasoplegia occurs in all shock states
Although initially ascribed to septic shock, it is now apparent that the majority of mechanisms explaining or associated with vascular hyporesponsiveness to vasopressors (inflammation, nitric oxide (NO), potassium and calcium channels, adrenomedullin, and free radicals) are also common to hemorrhagic shock, cardiogenic shock (including in post-cardiopulmonary bypass patients), anaphylactic shock, and, more generally, during ischemia-reperfusion, such as cardiac arrest or multiple trauma [
3
–
5
].
A treatment-based pathophysiological approach to vascular hyporesponsiveness to vasopressors
Here, we limit our description to the pathophysiological mechanisms involved in vascular hyporesponsiveness to vasopressors where treatments are currently available or soon will be. Thus, certain crucial mechanisms have been omitted, although they are described elsewhere in this series of articles on vasoplegia. The following three levels will be described: central (neuro-immune communication), cellular (G protein-coupled receptors (GPCRs)), and intracellular (alteration of second messenger pathways) (Fig.
1
).
×
Neuro-immune communication
Shock states are primarily associated with a concomitant initial activation of the sympathetic system in the locus coeruleus and the hypothalamic pituitary-adrenal axis in the paraventricular nucleus by stimulation of baro- and chemoreceptors and inflammatory cytokines such as tumor necrosis factor (TNF)α, interleukin (IL)-1 and IL-6. These two systems are both co-activated such that activation of one also tends to activate the other. Consequences include the release of norepinephrine from sympathetic nerve extremities in lymphoid organs, epinephrine from the adrenal medulla, and cortisol from the adrenal cortex. Of note, vasopressin release is also under the control of baro- and chemoreceptors characterizing the autonomic system [
6
]. Moreover, vasopressin also increases the activation of the hypothalamic pituitary-adrenal axis [
7
]. Finally, vasopressin and angiotensin II interact synergistically at a peripheral level in vascular smooth muscle in order to increase calcium concentrations [
8
]. Together, all of these systems participate in the maintenance of vascular responsiveness, particularly during the initial stage of shock state.
Sustained activation of the sympathetic system is associated with dysautonomia, a syndrome characterized by loss of cardiovascular variability with inappropriate tachycardia, excessively elevated catecholamine levels with concomitant adrenoceptor desensitization, and pro-inflammatory states leading to poor outcome [
9
]. This triad participates in vascular hyporesponsiveness to vasopressors during shock states.
G-protein-coupled receptors
The three major receptors (adrenergic, vasopressin 1 (V1), and angiotensin type 1 (AT1) receptors) involved in the regulation of vascular tone are GPCRs. During shock states, adrenergic, V1, and AT1 receptors undergo similar desensitization processes. Sustained agonist activation such as in the initial phase of shock is associated with phosphorylation of GPCRs by GPCR kinases (GRKs). This process appears to be activated early, even following transient agonist stimulation, and is a major cause of vascular hyporesponsiveness to the three major vasopressors. The decreasing affinity of α adrenergic receptors for various molecules such as endotoxin is known to enhance desensitization [
10
]. AT1 receptors are downregulated within the first hours after experimental septic shock. This process is associated with low blood pressure and low systemic vascular resistance [
11
]. However, others have also demonstrated that AT1 receptors are primarily downregulated, although not by their agonist but rather through deficient expression of the AT1 receptor-associated protein Arap1. Arap1 is known to enhance the transport of the AT1 receptor from endosomes to the plasma membrane [
12
]. Finally, V1 receptors appear to be less sensitive to agonistic stimulation due to low circulating concentrations of vasopressin in blood even during shock states [
7
]. After an initial increase in concentration at shock onset, a decrease in vasopressin plasma levels is most often observed [
13
].
Alteration of second messenger pathways
In addition to the desensitization process, other mechanisms are also highly involved in vascular hyporesponsiveness to vasopressors. For instance, expression of inducible nitric oxide synthase (iNOS) is enhanced during shock states in vascular smooth muscle cells (VSMCs) while NO production is increased a thousand-fold. Endotoxin and proinflammatory cytokines increase iNOS expression and NO production [
14
]. NO activates cyclic guanosine monophosphate (cGMP) production as well as calcium-sensitive potassium channels, potassium ATP channels, and myosin light chain phosphatase, all of which contribute to vasodilation [
15
]. Other mechanisms equally involved in vasodilatation include prostacyclin and cyclooxygenase 2 (COX2) pathways, although with no currently known positive therapeutic consequences [
16
].
Critical illness-related corticosteroid insufficiency (CIRCI), which occurs in 50 % of septic shock patients, has a major impact on vascular hyporesponsiveness to vasopressors [
17
]. Involved mechanisms include insufficient synthesis of cortisol, tissue resistance to cortisol, and an excessive proinflammatory response. Injuries are observed at all levels of the hypothalamo-hypopituitary axis. Adrenocorticotropic hormone (ACTH) secretion may be impaired by shock-induced anatomical lesions of the pituitary axis [
18
]. It has also long been known that adrenal necrosis and/or hemorrhage may be due to shock state and particularly septic shock [
18
]. Tissue resistance has multifactorial causes involving, among others, downregulation of glucocorticoid receptor α at the tissue level and reduction of cortisol delivery to septic locations. Excessive proinflammatory secretion also impacts ACTH secretion. Thus, TNFα and IL-1, massively released during septic shock, downregulate ACTH and cortisol production.
Consequences of CIRCI on hemodynamic parameters during shock states are extensive with vascular hyporesponsiveness to phenylephrine and low blood pressure. Underlying mechanisms involve disinhibition of NF-κB with upregulation of iNOS responsible for NO over-production.
Vasoplegia treatment
The future
Selepressin, an improved vasopressin receptor agonist?
Since vasopressin comparably stimulates all vasopressin receptor subtypes (i.e., V1a, V1b, and V2 receptors), it may also have serious undesirable side effects through V2 stimulation (fluid accumulation, microvascular thrombosis, vasodilation) [
44
]. Selepressin, a short-acting selective V1a receptor agonist, may overcome these disadvantages [
45
]. Furthermore, selepressin does not induce release of the procoagulant Willebrand factor [
46
]. In a study by Maybauer et al
.
[
47
] describing the effects of selepressin in an ovine model of severe sepsis, the effects of V1a and V2 receptor activation were compared using selective V1a (selepressin) and V2 (desmopressin) receptor agonists. Accumulation of fluid was blunted by arginine vasopressin while reversed by selepressin. When selepressin was combined with desmopressin, fluid accumulation was restored to levels similar to the sepsis + vasopressin group. These findings were also confirmed by He et al. [
48
], who found that early administration of selepressin as first line vasopressor treatment improved MAP, cardiac index, blood lactate levels, lung edema, and fluid balance and was associated with higher survival rates compared to vasopressin and norepinephrine. In light of the above, several completed or currently ongoing clinical trials are investigating the clinical implications of selepressin. The preliminary results of two phase II trials (NCT01612676 and NCT01000649) showed that selepressin enabled the dose requirements of norepinephrine to be reduced. In addition, incremental doses of selepressin were found to reduce overall excessive fluid balance and were associated with higher rates of ventilator-free days, shock resolution, and patient survival within the first 7 days [
49
]. Accordingly, an ongoing double-blinded phase IIB/III, randomized clinical trial (NCT02508649) is studying the effects of selepressin compared to placebo on ventilator and vasopressor-free days.
Angiotensin II
Activation of the renin–angiotensin–aldosterone system leads to angiotensin II production [
50
]. Angiotensin II acts by binding to specific GPCRs, namely AT1 and AT2 [
51
]. The main hemodynamic effects mediated by AT1 receptor activation include vasoconstriction, aldosterone secretion, vasopressin release, and cardiac remodeling [
52
]. In the ATHOS-3 study, patients with vasodilatory shock who were receiving more than 0.2 μg.kg
−1
.min
−1
of norepinephrine or the equivalent dose of another vasopressor were assigned to receive infusions of either angiotensin II or placebo [
53
]. The primary end point was MAP response at 3 h after initiation of infusion, with response defined as an increase from baseline of at least 10 mmHg or an increase to at least 75 mmHg, without an increase in dose of background vasopressors. The primary endpoint was reached by more patients in the angiotensin II group than in the placebo group (
p
< 0.001). At 48 h, the mean improvement in the cardiovascular Sequential Organ Failure Assessment (SOFA) score was greater in the angiotensin II group than in the placebo group (
p
= 0.01). Serious adverse events were reported in 60.7 % of the patients in the angiotensin II group and in 67.1 % in the placebo group. Death by day 28 occurred in 75/163 patients (46 %) in the angiotensin II group and in 85/158 patients (54 %) in the placebo group (
p
= 0.12).
Methylene blue
Inhibition of excessive production and activity of both NO and cGMP may be critical in the treatment of refractory vasodilatory shock occurring in cardiac bypass, septic shock, poisoning, and anaphylaxis patients. Methylene blue (MB) has several actions that may counteract the effect of increased NOS stimulation. First, it may antagonize endothelial NOS activity. Furthermore, it may scavenge NO directly and inhibit guanylate cyclase activity [
54
]. Experimental animal studies report that, in addition to a reduction in vasopressor requirements, inotropic support is reduced after the administration of MB, likely due to attenuation of ischemia/reperfusion injury [
55
]. In a human septic shock study, MAP and cardiac index were both found to be increased [
56
]. A systematic review of the literature regarding the use of MB in sepsis by Kwok and Howes [
57
] concluded that, while the studies were mostly observational, MB increased systemic vascular resistances and MAP; however, its effects on oxygen delivery and mortality are unknown. Moreover, all of the aforementioned studies are relatively old and likely do not take into account current recommendations.
The use of MB has been proposed not only for septic shock but also for treating vasoplegia after cardiac surgery, drug poisoning, anaphylactic shock, and post-reperfusion syndrome after liver transplantation [
54
]. Similar to septic shock, however, data are currently insufficient to propose MB as a first line agent [
58
].
The potential dangers of treatments targeting iNOS overexpression in septic shock should nonetheless be kept in mind. For example, non-selective iNOS blockers, while improving systemic vascular resistance and MAP, also reduce cardiac output and increase mortality in patients with septic shock [
59
]. Similarly, non-selective iNOS inhibition with tilarginine versus placebo in cardiogenic shock patients failed to reduce the mortality rate at 30 days [
60
]. Interestingly, there was also no difference in hemodynamic outcomes such as duration of shock. This negative result may be the consequence of the inhibition of other beneficial NO isoforms [
61
].
Despite these limitations, the place of MB in vasoplegia treatment is currently being evaluated in a number of ongoing studies (NCT03038503, NCT01797978, NCT03120637).
Potential new strategies
Very high doses of norepinephrine
Depending on the study, high doses of norepinephrine associated with excess mortality have been defined by a cut-off value ranging from 0.5 to 2 μg.kg
−1
.min
−1
, although converging evidence has recently confirmed the cut-off as 1 μg.kg
− 1
.min
− 1
[
30
,
62
]. Obviously, the level of MAP that is targeted should be taken into account.
Because these very high doses may be associated with potential deleterious effects, there is still controversy regarding increasing vasopressor dosage when conventional therapy fails to increase mean arterial pressure to the recommended target. The pharmacodynamic effects of catecholamines are characterized by a linear increase in effect, which is dependent on the logarithmic increase of the concentration, without any saturation at high doses [
63
]. Auchet et al. [
62
] found that a vasopressor dose higher than 0.75 μg.kg
− 1
.min
− 1
was associated with a mortality of 86 % in patients with a SOFA score > 10 and with a mortality of 58 % in patients with a SOFA score < 10.
Moreover, the administration of high doses should be stopped in instances of serious adverse events. In two studies, myocardial, mesenteric, and digital ischemia occurred in less than 10 % of patients [
62
,
64
]. Moreover, adding an additional vasopressor (vasopressin) in order to reduce norepinephrine dosage was not associated with a lower incidence of serious adverse events [
64
].
As a result, physicians should also consider an increase in norepinephrine dosage as a possible therapeutic option in instances of refractory hypotension associated with vasoplegia and adequate cardiac function, without the fear of ischemic complications.
Modulation of the sympathetic system
Conclusions
Vasoplegia is a common feature of all advanced shock states, with norepinephrine remaining the cornerstone of vasoplegia-induced hypotension. However, given our improved understanding of vasoplegia, management is likely to evolve from a standardized therapy with norepinephrine alone to a multimodal strategy with two or more vasopressors. Based on new pathophysiological data, numerous potential drugs are currently being investigated. Nevertheless, these new potential treatments or therapeutic strategies should be evaluated not only for their ability to increase arterial pressure but also for their capacity to improve survival or decrease major morbidity as well as for their effectiveness/cost ratio.
Acknowledgements
We thank Pierre Pothier for editing the manuscript.
Availability of data and materials
Author information
Not applicable.
Ethics approval and consent to participate
Not applicable.
Consent for publication
All authors read and approved the final manuscript.
Competing interests
The authors have disclosed that they do not have any potential conflicts of interest related to this work.
Publisher's Note
Springer Nature remains neutral with regard to jurisdictional claims in published maps and institutional affiliations.
Open Access
This article is distributed under the terms of the Creative Commons Attribution 4.0 International License (
http://​creativecommons.​org/​licenses/​by/​4.​0/​
), which permits unrestricted use, distribution, and reproduction in any medium, provided you give appropriate credit to the original author(s) and the source, provide a link to the Creative Commons license, and indicate if changes were made. The Creative Commons Public Domain Dedication waiver (
http://​creativecommons.​org/​publicdomain/​zero/​1.​0/​
) applies to the data made available in this article, unless otherwise stated.