01.12.2015 | Research article | Ausgabe 1/2015 Open Access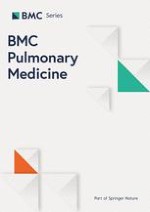 Ventilator-associated Pneumonia caused by commensal oropharyngeal Flora: a retrospective Analysis of a prospectively collected Database
Zeitschrift:
Autoren:

Johannes B. J. Scholte, Johan I. M. van der Velde, Catharina F. M. Linssen, Helke A. van Dessel, Dennis C. J. J. Bergmans, Paul H. M. Savelkoul, Paul M. H. J. Roekaerts, Walther N. K. A. van Mook
Wichtige Hinweise
Competing interests
The authors declare that they have no competing interest.
Authors' contributions
CFML initiated the study together with WNKAvM. JBJS, JIMvdV, and CFML prospectively collected and managed the database. JBJS and JIMvdV performed all statistical and initial interpretation of the results, wrote the first drafts of the manuscript and coordinated the implementation of suggestions from the other authors. The COF-VAP likelihood was evaluated by JBJS, JIMvdV, CFML, and WNKAvM. All authors actively participated in discussions on previous drafts and provided multiple qualitative comments resulting in the final approved manuscript.
Authors' information
JBJS, DCJJB and WNKAvM are all consultants in internal medicine and intensive care medicine. WNKAvM is also an associate professor in medical education and chair of the professional behaviour committee at Maastricht University. JIMvdV is a resistant in anaesthesiology. CFML and HAvD are consultants in medical microbiology. PHMS is professor and chair of the department of medical microbiology and PMHJR is professor and chair of the department of intensive care medicine.
Abstract
Background
The significance of commensal oropharyngeal flora (COF) as a potential cause of ventilator-associated pneumonia (VAP) is scarcely investigated and consequently unknown. Therefore, the aim of this study was to explore whether COF may cause VAP.
Methods
Retrospective clinical, microbiological and radiographic analysis of all prospectively collected suspected VAP cases in which bronchoalveolar lavage fluid exclusively yielded ≥ 104 cfu/ml COF during a 9.5-year period. Characteristics of 899 recent intensive care unit (ICU) admissions were used as a reference population.
Results
Out of the prospectively collected database containing 159 VAP cases, 23 patients were included. In these patients, VAP developed after a median of 8 days of mechanical ventilation. The patients faced a prolonged total ICU length of stay (35 days [
P
 < .001]), hospital length of stay (45 days [
P
 = .001]), and a trend to higher mortality (39 % vs. 26 %, [
P
 = .158]; standardized mortality ratio 1.26 vs. 0.77, [
P
 = .137]) compared to the reference population. After clinical, microbiological and radiographic analysis, COF was the most likely cause of respiratory deterioration in 15 patients (9.4 % of all VAP cases) and a possible cause in 2 patients.
Conclusion
Commensal oropharyngeal flora appears to be a potential cause of VAP in limited numbers of ICU patients as is probably associated with an increased length of stay in both ICU and hospital. As COF-VAP develops late in the course of ICU admission, it is possibly associated with the immunocompromised status of ICU patients.