01.12.2016 | Protocol | Ausgabe 1/2016 Open Access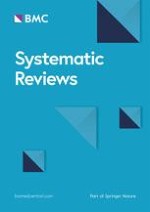 What approaches to social prescribing work, for whom, and in what circumstances? A protocol for a realist review
Zeitschrift:
Autoren:

Kerryn Husk, Kelly Blockley, Rebecca Lovell, Alison Bethel, Dan Bloomfield, Sara Warber, Mark Pearson, Iain Lang, Richard Byng, Ruth Garside
Abstract
Background
The use of non-drug, non-health-service interventions has been proposed as a cost-effective alternative to help those with long-term conditions manage their illness and improve their health and well-being. Interventions typically involve accessing activities run by the third sector or community agencies and may also be described as non-medical referral, community referral or social prescribing. To be effective, patients need to be "transferred" from the primary care setting into the community and to maintain their participation in activities. However, it is not currently known how and why these approaches enable which people under what circumstances to reach community services that may benefit their health and well-being.
Methods
Database searches and extensive searching of grey sources will be carried out in an attempt to find evidence associated with referral and retention in social prescribing. After initial scoping searches, two main phases of searching will be conducted: (a) will focus on the identification of programme theories to illustrate how approaches to social prescribing work for different people and in different contexts and (b) will consist of targeted searches to locate evidence to refine these candidate theories into configurations of the contexts in which populations and the main mechanisms outcomes are achieved. Inclusion criteria will initially be broad in order to develop a clear picture of the ways in which social prescriptions might operate but may iteratively become more focused in response to initially identified evidence, for example, in terms of the population group.
An expert advisory group consisting of professionals working in a range of organisations involved in social prescribing will be convened to check the approaches in the review and provide real-life experience of social prescribing. Findings from the review will be disseminated to commissioners, published in a peer-reviewed journal and used to help refine an intervention model for an outdoor nature-based group intervention.
Discussion
This realist review will explore why mechanisms of social prescribing work, for what groups of people and their impact on enrolment, attendance and adherence to programmes. The use of realist approaches to detail the social prescribing process is novel and will offer insights into effective transfer of patients.
Systematic review registration