01.12.2017 | Research article | Ausgabe 1/2017 Open Access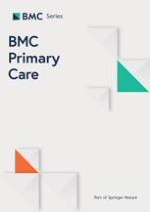 What do young Australian women want (when talking to doctors about contraception)?
Zeitschrift:
Autoren:

Denisa L. Goldhammer, Catriona Fraser, Britta Wigginton, Melissa L. Harris, Deborah Bateson, Deborah Loxton, Mary Stewart, Jacqueline Coombe, Jayne C. Lucke
Abstract
Background
Access to most contraceptives in Australia requires a prescription from a doctor, and it has been shown that doctors can influence women's decision-making with respect to contraception. However, little research has documented how women experience their interactions with doctors within the context of a contraceptive consultation. Understanding such experiences may contribute to our knowledge of factors that may influence women's contraceptive decisions more broadly.
Methods
We report on findings from the Contraceptive Use, Pregnancy Intentions and Decisions (CUPID) survey of young Australian women, a large-scale longitudinal study of 3,795 women aged 18–23 years. We performed a computer-assisted search for occurrences of words that indicated an interaction within the 1,038 responses to an open-ended question about contraception and pregnancy. We then applied a combination of conventional and summative content analysis techniques to the 158 comments where women mentioned an interaction about contraception with a doctor.
Results
Our analysis showed that women desire consistent and accurate contraception information from doctors, in addition to information about options other than the oral contraceptive pill. Some young women reported frustrations about the choice limitations imposed by doctors, perceived by these women to be due to their young age. Several women expressed disappointment that their doctor did not fully discuss the potential side-effects of contraceptives with them, and that doctors made assumptions about the woman's reasons for seeking contraception. Some women described discomfort in having contraception-related discussions, and some perceived their doctor to be unsupportive or judgmental.
Conclusions
Both the content and the process of a contraceptive consultation are important to young Australian women, and may be relevant contributors to their choice and ongoing use of a contraceptive method. These findings provide useful insights into aspects of the patient-provider interaction that will enhance the efficacy of the contraceptive consultation. It is recommended that doctors adopt patient-centred, shared decision-making strategies to support women in making choices about contraception that suit their individual circumstances. We also acknowledge the need to involve other health care providers, other than doctors, in educating, informing, and assisting women to make the best contraceptive choice for themselves.