01.12.2018 | Research article | Ausgabe 1/2018 Open Access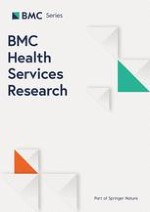 What is the overall impact or effectiveness of visiting primary health care services in rural and remote communities in high-income countries? A systematic review
Zeitschrift:
Autoren:

Timothy A. Carey, David Sirett, Deborah Russell, John S. Humphreys, John Wakerman
Abstract
Background
Visiting services address the problem of workforce deficit and access to effective primary health care services in isolated remote and rural locations. Little is known about their impact or effectiveness and thereby the extent to which they are helping to reduce the disparity in access and health outcomes between people living in remote areas compared with people living in urban regions of Australia. The objective of this study was to answer the question "What is the impact or effectiveness when different types of primary health care services visit, rather than reside in, rural and remote communities?"
Method
We conducted a systematic review of peer-reviewed literature from established databases. We also searched relevant websites for 'grey' literature and contacted several key informants to identify other relevant reference material. All papers were reviewed by at least two assessors according to agreed inclusion and exclusion criteria.
Results
Initially, 345 papers were identified and, from this selection, 17 papers were considered relevant for inclusion. Following full paper review, another ten papers were excluded leaving seven papers that provided some information about the impact or effectiveness of visiting services. The papers varied with regard to study design (ranging from cluster randomised controlled trials to a case study), research quality, and the strength of their conclusions. In relation to effectiveness or impact, results were mixed. There was a lack of consistent data regarding the features or characteristics of visiting services that enhance their effectiveness or impact. Almost invariably the evaluations assessed the service provided but only two papers mentioned any aspect of the visiting features within which service provision occurred such as who did the visiting and how often they visited.
Conclusions
There is currently an inadequate evidence base from which to make decisions about the effectiveness of visiting services or how visiting services should be structured in order to achieve better health outcomes for people living in remote and rural areas. Given this knowledge gap, we suggest that more rigorous evaluation of visiting services in meeting community health needs is required, and that evaluation should be guided by a number of salient principles.