01.12.2015 | Debate | Ausgabe 1/2015 Open Access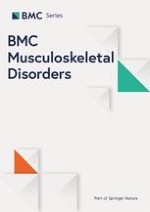 What is the role of lifestyle behaviour change associated with non-communicable disease risk in managing musculoskeletal health conditions with special reference to chronic pain?
Zeitschrift:
Autoren:

Elizabeth Dean, Anne Söderlund
Wichtige Hinweise
Competing interests
The authors declare that they have no competing interests.
Authors' contributions
ED and AS have contributed to this debate based on their respective interests in health and lifestyles, and health behaviour change assessment and interventions with special reference to psychosocial approaches. Both authors read and approved the final manuscript.
Background
Chronic pain, e.g., back pain, is one of the most common conditions seen by physical therapists and physicians. Clinical practice guidelines for patients/clients with chronic back pain include conventional physical therapy combined with back care and ergonomic education [
1
]. Chronic back pain is known to be associated with inactivity as both a cause and an effect. In addition, musculoskeletal problems including the presence of chronic pain and exercise incapacity is associated with several other lifestyle behaviour practices that are associated with lifestyle-related non-communicable diseases [
2
]. These include smoking, unhealthy diet, unhealthy weight, poor sleep, and unmanageable stress. Despite mounting evidence to support lifestyle behaviour change as an intervention to prevent and manage chronic pain, multidisciplinary team approaches appear more likely to focus on the adequacy of patents' movement behaviours to achieve physical and functional recovery [
3
].
To clarify the scope of literature related to lifestyle behaviours and chronic pain, a narrative state-of-the-art review was conducted. To our knowledge no review of the literature exists that examines these relationships specifically. Our first aim was to synthesize evidence related to the relationships among common lifestyle behaviours including smoking, diet, body weight, sleep quality, and stress as well as physical activity, and musculoskeletal signs and symptoms particularly pain and its antecedents, e.g., inflammation. The evidence we report is based on literature representing a breadth of scholarly paradigms including clinical trials, cross sectional population based studies, expert narrative reviews, randomized controlled clinical trials, and systematic reviews. Databases and search tools included the Cochrane Database of Systematic Reviews to ensure that no reviews had been conducted on the topic. Studies were retrieved from the following databases: MEDLINE (OvidSP), EMBASE (OvidSP), and CINAHL (EBSCO). Appropriate subject headings and relevant keywords were used to thoroughly describe the target population of people's musculoskeletal health/signs and symptoms with special reference to pain and smoking/not smoking; unhealthy nutrition/healthy nutrition; sedentary behaviour/physical activity and exercise; sleep deprivation/healthy sleep; and anxiety and stress/good mental health. As a preliminary step, we chose to report and synthesize the literature broadly given the breadth of research paradigms and limited controlled trials amenable to systematic review. We focused the search on articles that related to chronic pain and its correlates, including back pain where literature existed. Our second aim was to examine the level of support for integrating lifestyle behaviour change into the clinical management of chronic pain and its correlates, and to propose lines of research investigation to address gaps in the literature.
Discussion
Health behaviours and relationship to pain
Clinical implications
Lifestyle behaviour change warrants being considered in musculoskeletal care including chronic pain management in that common lifestyle behaviours, often associated with conditions such as ischaemic heart disease, impact musculoskeletal health and functional capacity. Although we have identified research themes that are indicated to elucidate the implications of the state-of-the-art literature we report, for clinical practice there is sufficient evidence to recommend at least assessing a patient's lifestyle behaviours and to consider their impact on musculoskeletal signs and symptoms. Although further research will elucidate the role of lifestyle behaviour change in the management of musculoskeletal signs and symptoms such as chronic pain, healthy living practices are additionally beneficial in reducing chronic disease risk as well as improving quality of life in a dose dependent manner [
57
,
58
].
Research implications
The literature related to lifestyle influences on musculoskeletal health including pain and its correlate inflammation has been largely based on cross sectional studies and correlational analysis. Long-term prospective studies however are challenging given ethical considerations regarding depriving patients of interventions known to benefit them, specifically, lifestyle behaviour change. Intervention studies however can be designed to isolate which lifestyle behaviour changes are most effective in preventing and mitigating pain, thereby augmenting exercise capacity, in which patients at what time and how these benefits may augment the benefits of physical therapy. Four primary themes are shown in the
Appendix
. Such studies would help to inform comprehensive patient examination and assessment with respect to lifestyle behaviours for physical therapists, as well as behaviour change strategies they can expediently integrate into practice. Long-term cross sectional studies will help establish differences in the rate of recurrence of symptoms and need for medication and surgery over time, in patients who are treated with physical therapy alone, lifestyle behaviour change alone, or some combination. Post hoc data analysis of clinical outcomes of physical therapy interventions stratified based on health status and lifestyle variables of the patients is another means of examining the role of lifestyle behaviours and practices on chronic pain and treatment outcomes including physical therapy.
Finally, elucidation of lifestyle factors such as smoking, nutrition and body mass, activity level, sleep status and stress is needed to not only prevent or reduce the need for medication for musculoskeletal health conditions, but also to understand interaction effects of healthy living and patients' drug responses. For example, Wilson et al. [
59
] recently argued for the inclusion of lifestyle behaviour change in antihypertensive drug trials, or at least control of lifestyle factors to tease out these relationships. On the basis of such evidence, core competencies in health behaviour change have been proposed for all established health professions [
60
]. Elucidation of the relationships between lifestyle behaviours and musculoskeletal signs and symptoms including pain will better inform the role of medications and need for surgery.
Summary
Lifestyle practices including smoking, poor nutrition (consuming a pro-inflammatory standard western diet), unhealthy body weight, inactivity, poor sleep, and unmanageable stress, can independently or in combination confound musculoskeletal signs and symptoms including chronic pain such as back pain, inflammation and further functional incapacity. Sufficient evidence exists to support physical therapists considering incorporating lifestyle behaviour assessment in patients with chronic musculoskeletal signs and symptoms including chronic pain, and consider lifestyle factors as potential confounders to the patient's presentation. The physical therapist needs to make an independent case-by-case decision regarding whether lifestyle behaviour change is warranted. Compared with the effects of conventional physical therapy interventions, the benefits of lifestyle behaviour change on musculoskeletal outcomes may take weeks or months to demonstrate. Nonetheless, physical therapists are committed to exploiting best evidence-based practice, particularly non-pharmacological interventions, and the health of the individual overall.
Well-controlled prospective and retrospective studies are needed to establish the relative contributions of adverse lifestyle behaviours to musculoskeletal impairments including chronic pain for a given individual, and establishing the best behaviour change strategies for that individual to prevent or remediate chronic pain, prevent pain recurrence, and maximize functional capacity.
This article is published under license to BioMed Central Ltd. This is an Open Access article distributed under the terms of the Creative Commons Attribution License (
http://​creativecommons.​org/​licenses/​by/​4.​0
), which permits unrestricted use, distribution, and reproduction in any medium, provided the original work is properly credited. The Creative Commons Public Domain Dedication waiver (
http://​creativecommons.​org/​publicdomain/​zero/​1.​0/​
) applies to the data made available in this article, unless otherwise stated.
Appendix
Evidence-based themes proposed for clinically-relevant research to examine relationships among lifestyle behaviours and musculoskeletal health
Theme 1
The degree to which western lifestyle practices compromise musculoskeletal health and contribute to the pain experience and related exercise incapacity:
smoking vs. not smoking

standard western diet vs. Mediterranean-type diet

unhealthy weight vs. healthy weight

sedentary lifestyle vs. physically active lifestyle

suboptimal sleep vs. healthy restorative sleep

and chronic unmanageable anxiety/stress vs. manageable anxiety/stress
Theme 2
Compared with conventional physical therapy for chronic pain, the degree to which maximizing healthy living practices:
prevents chronic pain; and minimizes its risk and impact, and the need for drugs/surgery

differentially influences these outcomes

maximizes long-term outcomes including lifelong health and wellbeing associated with minimal or the absence of chronic pain
Theme 3
With respect to the physical therapy management of chronic pain, e.g., back pain, to elucidate the outcomes of:
conventional physical therapy alone

lifestyle behaviour change alone

some combination of the two approaches including the degree to which lifestyle behaviour changes augment the outcome of conventional physical therapy including pain reduction and increasing functional capacity, i.e., which health behaviours for which patients, at what time, and under what circumstances?
Theme 4
Evidence-informed revision of clinical practice guidelines for the physical therapy management of chronic pain, e.g., back pain, based on the literature on lifestyle risk factors commonly associated with non-communicable diseases, and their relationships to musculoskeletal health.
Competing interests
The authors declare that they have no competing interests.
Authors' contributions
ED and AS have contributed to this debate based on their respective interests in health and lifestyles, and health behaviour change assessment and interventions with special reference to psychosocial approaches. Both authors read and approved the final manuscript.