01.12.2018 | Research | Ausgabe 1/2018 Open Access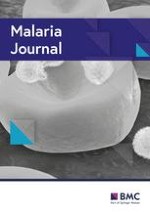 Why do people participate in mass anti-malarial administration? Findings from a qualitative study in Nong District, Savannakhet Province, Lao PDR (Laos)
Zeitschrift:
Autoren:

Bipin Adhikari, Koukeo Phommasone, Palingnaphone Kommarasy, Xayaphone Soundala, Phonesavanh Souvanthong, Tiengkham Pongvongsa, Gisela Henriques, Paul N. Newton, Nicholas J. White, Nicholas P. J. Day, Arjen M. Dondorp, Lorenz von Seidlein, Mayfong Mayxay, Phaik Yeong Cheah, Christopher Pell
Wichtige Hinweise
Electronic supplementary material
Abstract
Background
As a part of targeted malaria elimination (TME) in the Greater Mekong Sub-region (GMS), mass drug administration (MDA) with anti-malarials was conducted in four villages in Nong District, Savannakhet Province, Lao PDR (Laos). A high proportion of the target population participated in the MDA, with over 87% agreeing to take the anti-malarial. Drawing on qualitative data collected alongside the MDA, this article explores the factors that led to this high population coverage.
Methods
Qualitative data collection methods included observations, which were recorded in field notes, focus group discussions (FGDs), and semi-structured interviews (SSIs). Data were collected on local context, MDA-related knowledge, attitudes and perceptions. FGDs and SSIs were audio-recorded, transcribed and translated to English. All transcriptions and field notes underwent qualitative content analysis using QSR NVivo.
Results
Respondents recognized malaria as a health concern and described the need for a malaria control program. The risk of malaria including asymptomatic infection was explained in terms of participants' work in forest and fields, and poor hygiene. During the MDA rounds, there was an improvement in knowledge on the concept of asymptomatic malaria, the rationale of MDA and the blood test. In all four villages, poverty affected access to healthcare and the provision of free care by TME was highly appreciated. TME was jointly undertaken by research staff and local volunteers. Authorities were involved in all TME activities.
Lao Theung
communities were cohesive and community members tended to follow each other's behaviour closely including participation in MDA. Factors such as understanding the concept and rationale of the study, free health care, collaboration with the village volunteers, support from authorities and cohesive communities contributed in building trust and high population coverage in MDA.
Conclusion
Future malaria control programmes can become successful in achieving the high coverage in MDAs drawing from the success of TME in Laos. A high population coverage in TME was a combination of various factors that included the community engagement to promote the concept and rationale of MDA for asymptomatic malaria in addition to their baseline understanding of malaria as a health concern, provision of free primary health care, partnering of the research with local volunteers and authorities, building social relationship with community members and the cohesive nature of the communities boosted the trust and participation in MDA.