01.12.2018 | Case report | Ausgabe 1/2018 Open Access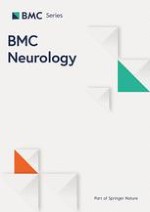 Why does my patient's basilar artery continue to grow? A four-year case study of a patient with symptoms of vertebrobasilar dolichoectasia
Zeitschrift:
Autoren:

Dao Pei Zhang, Yan Fang Peng, Qian Kun Ma, Min Zhao, Huai Liang Zhang, Suo Yin
Abstract
Background
Vertebrobasilar dolichoectasia (VBD) is a clinical entity associated with ischemic stroke, compression of cranial nerves or brainstem, and hydrocephalus. There have been relatively few studies following the progression of VBD in patients presenting with a variety of diverse clinical features.
Case presentation
Here, we report a case study of a male with progressive VBD who was followed from November 2012 to December 2016. The patient had diagnosed hypertension for several years and suffered from left peripheral facial paralysis, recurrent ischemic attacks in the brainstem and cerebellum, obstructive hydrocephalus and frequent pneumonia. A series of cranial CT and multi-modal MRI scans were performed to explore the brain imaging features of the patient during follow-up.
Conclusions
The presented case study suggests that aging, uncontrolled hypertension, arterial dissection and infection may contribute to the exacerbation of VBD and recurrent ischemic stroke.