01.12.2017 | Research article | Ausgabe 1/2017 Open Access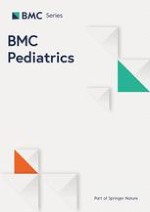 Why gone too soon? Examining social determinants of neonatal deaths in northwest Ethiopia using the three delay model approach
Zeitschrift:
Autoren:

Tariku Nigatu Bogale, Abebaw Gebeyehu Worku, Gashaw Andargie Bikis, Zemene Tigabu Kebede
Abstract
Background
Without improving the survival of newborns, meaningful reduction in under-five mortality is difficult. Most neonatal deaths are preventable when appropriate and timely care is sought. In Ethiopia, there is lack of evidence on the type and contribution of delays in treatment seeking to neonatal deaths.
Methods
A community based social autopsy (SA) of 39 neonatal deaths was conducted from March 16 to 24, 2016 in Dabat Health and Demographic Surveillance System (HDSS) in northwest Ethiopia. The result was linked with verbal autopsy (VA) information completed for each of the deaths as part of the ongoing HDSS. The SA tool was adapted from INDEPTH Network. Three delay model approach was used to classify the delay types that contributed for the deaths investigated. Descriptive statistics was used to analyze the data.
Results
SA was completed for 37 (94.9%) of the 39 neonatal deaths. Of all the deaths, 51.3% (19/37) of them occurred within the first 24 h, 75.6% (28/37) within the first 6 days and the remaining in 7–28 days. Birth asphyxia was the leading cause of death (34%) followed by bacterial sepsis (31%) and prematurity (16%). The median time from recognition of illness to initiation of modern treatment was 1 day (IQR 1–2.5 days). Delay in treatment seeking outside home (delay one) was associated with 81% of the deaths. Delay in receiving care at a health facility (delay three) and delay in transport (delay two) were associated with 16 and 3% of the deaths, respectively. The major contributors of death for delay one were bacterial sepsis (33.3%), birth asphyxia (30%), unspecified illness (20%) and acute lower respiratory tract illnesses (6.7%). For delay three, the major causes of death included birth asphyxia (50%), prematurity (33.3%) and bacterial sepsis (16.7%).
Conclusions
Delays created at home and at health facility were the major delays contributing to the death of newborns. More focus has to be given in improving delays at home and at health facility.