05.02.2018 | Original Paper | Ausgabe 11/2018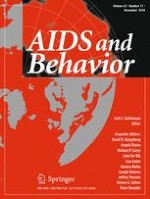 Why I Quit Pre-Exposure Prophylaxis (PrEP)? A Mixed-Method Study Exploring Reasons for PrEP Discontinuation and Potential Re-initiation Among Gay and Bisexual Men
Zeitschrift:
Autoren:

Thomas H. F. Whitfield, Steven A. John, H. Jonathon Rendina, Christian Grov, Jeffrey T. Parsons
Abstract
Literature concerning pre-exposure prophylaxis (PrEP) among gay and bisexual identifying men (GBM) has explored facilitators and barriers to uptake and adherence. Far less reported are the reasons why GBM discontinue PrEP use. A national sample of 1071 GBM completed surveys about PrEP use and discontinuation. Participants who were still taking PrEP the 24-month follow up were compared to those that had stopped. Eighteen percent (
n
= 31) of GBM who reported ever using PrEP discontinued use. Younger (AOR = 0.96; 95% CI 0.92–1.00), and unemployed (AOR = 4.58; 95% CI 1.43–14.70) GBM were more likely to discontinue PrEP than their counterparts. Those that discontinued provided details on why via a free response question. The most common reasons for discontinuation were lower perceived HIV risk (50%) and cost/insurance (30%). Reasons for potential re-initiation included higher-risk sexual activities and changes to structural related barriers. More research is needed to inform interventions on how GBM can continue taking PrEP during changes to employment that effect insurance coverage and cost.