01.12.2017 | Research | Ausgabe 1/2017 Open Access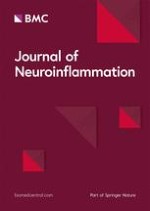 Withania somnifera

as a potential candidate to ameliorate high fat diet-induced anxiety and neuroinflammation
Zeitschrift:
Autoren:

Taranjeet Kaur, Gurcharan Kaur
Abstract
Background
The epidemic of obesity has reached alarming levels in both developing and developed nations. Excessive calorie intake and sedentary lifestyle due to technological advancements are the main causal factors for overweight and obesity among the human population. Obesity has been associated with a number of co-morbidities such as hypertension, type 2 diabetes mellitus, cardiovascular diseases, and neurodegeneration and dementia. The progression of neurological disorders in obese subjects has been mainly attributed to neuroinflammation.
Withania somnifera
has been used in numerous Ayurvedic formulations owing to its wide array of health-promoting properties. The current study was designed to test the hypothesis whether dry leaf powder of
W
.
somnifera
has anxiolytic and anti-neuroinflammatory potential in diet-induced obesity.
Methods
Young adult female rats were divided into four groups: low fat diet group (LFD) fed with regular chow feed, high fat diet group (HFD) fed with diet containing 30% fat by weight, low fat diet plus extract group (LFDE) fed with regular chow feed supplemented with dry leaf powder of
W
.
somnifera
1 mg/g of body weight (ASH), and high fat diet plus extract group (HFDE) fed with diet containing 30% fat by weight and supplemented with ASH. All the animals were kept on respective feeding regimen for 12 weeks; following which, the animals were tested for their anxiety-like behavior using elevated plus maze test. The animals were sacrificed and used to study various inflammatory markers such as GFAP, Iba1, PPARγ, iNOS, MCP-1, TNFα, IL-1β, IL-6, and various markers of NF-κB pathway by Western blotting and quantitative real-time PCR. Serum levels of leptin, insulin and pro-inflammatory cytokines were also assayed.
Results
ASH treated rats showed less anxiety levels as compared to HFD animals. At molecular level, ASH ameliorated the HFD-induced reactive gliosis and microgliosis and suppressed the expression of inflammatory markers such as PPARγ, iNOS, MCP-1, TNFα, IL-1β, and IL-6. Further, ASH ameliorated leptin and insulin resistance and prevented HFD-induced apoptosis.
Conclusions
Dry leaf powder of
W
.
somnifera
may prove to be a potential therapeutic agent to attenuate neuroinflammation associated with obesity and may prevent its co-morbidities.