01.12.2018 | Research article | Ausgabe 1/2018 Open Access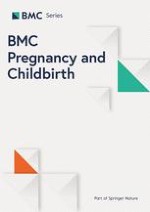 Women suffer more from disrespectful and abusive care than from the labour pain itself: a qualitative study from Women's perspective
Zeitschrift:
Autoren:

Mengistu Welday Gebremichael, Alemayehu Worku, Araya Abrha Medhanyie, Kerstin Edin, Yemane Berhane
Abstract
Background
Utilization of institutional delivery services could be hampered by women's experience of disrespectful and abusive care during childbirth. However, such experiences are not well documented and taken into consideration id planning maternal health services in many developing countries. The aim of this study was to describe women's experience of disrespect and abuse during giving birth at health facilities in northern Ethiopia.
Methods
A qualitative phenomenological study was conducted in Tigray, Ethiopia. Focus group discussions (FGDs) with primipara and multipara women were conducted to collect the necessary information. All study participants had their last delivery at a health facility in the year preceding the study. A semi-structured discussion guide was used to elicit discussion. Discussions were audio recorded and transcribed verbatim in the local language and then translated to English. Data were analyzed using thematic analysis approach assisted by the Open Code qualitative data management software.
Results
The study participants described disrespect and abuse as serious obstacles to utilization of maternal health services. Women reported experiencing feelings of being infantilized, losing self-control, being overlooked, being informed bad news without proper preparation, repeated examination without being properly communicated/informed, disallow companions, and left unattended during labor. Facility related issues include women's perception of incompetence of professionals attending delivery, unhygienic facilities, and unavailability of basic supplies.
Conclusion
Women consider health facilities not fully prepared to provide respectful maternal care. Sustainable increase in institutional delivery requires ensuring quality, compassionate and caring services in all health facilities.