25.01.2021 | COVID-19 | Review | Ausgabe 1/2021 Open Access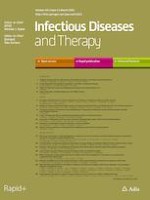 COVID-19: Before the Fall, An Evidence-Based Narrative Review of Treatment Options
Zeitschrift:
Autoren:

Nicholas Rebold, Dana Holger, Sara Alosaimy, Taylor Morrisette, Michael Rybak
Wichtige Hinweise
Supplementary Information
Key Summary Points
Evidence for COVID-19 pharmacological therapies has shown rapid growth and a diverse array of results, but an assessment of the value of each piece of evidence must be reinforced
This article aims to review utilized therapies, the evidence level supporting these therapies, as well as drugs under investigation for the treatment of COVID-19
Only one therapy, dexamethasone, has shown a mortality benefit in randomized controlled trials and summarized evidence for other therapies show limited positive results
A broad summary of available evidence can assist clinicians in a return to hierarchical assessments of evidence
Introduction
The newly discovered betacoronavirus, severe acute respiratory syndrome coronavirus 2 (SARS-CoV-2), has quickly become one of the most dire international pandemic crises since the 1918 Spanish flu, which resulted in 20 million deaths, including 500,000 in the USA [
1
]. First discovered in Wuhan, China in December 2019, SARS-CoV-2 has now spread to nearly every country across the globe, with the USA leading the charge in the number of confirmed cases by country. As of December 1, 2020, the number of confirmed cases has climbed to over 60,000,000 with almost 1.5 million deaths worldwide [
2
]. The virus manifests as an acute viral respiratory infection referred to as coronavirus disease 2019 (COVID-19) primarily characterized by cough, fever, shortness of breath, muscle pain, loss of taste or smell, and/or no symptoms at all [
3
]. Management of COVID-19 is similar to many viral respiratory illnesses in that therapy is largely supportive, but respiratory failure from acute respiratory distress syndrome (ARDS) is the leading cause of mortality. Studies suggest that 20–30% of hospitalized patients with COVID-19 disease progress to ARDS [
4
,
5
]. Currently, there are still no US Food and Drug Administration (FDA)-approved therapies for the treatment of SARS-CoV-2 except for an emergency use authorization for remdesivir and scattered data supporting other agents such as dexamethasone. As a result of scant data early in the course of the pandemic, many institutions had implemented treatment algorithms based on observational trials and in vitro activity against SARS-CoV-2 and similar coronaviruses, such as severe acute respiratory syndrome coronavirus 1 (SARS-CoV-1) and Middle East respiratory syndrome (MERS). Many treatment options have been suggested, utilized, and are in trials for their effectiveness against SARS-CoV-2, but the level of evidence varies between these therapies.
This article aims to review recently utilized therapies, the evidence supporting these therapies, as well as drugs under investigation for the treatment of COVID-19. This article is based on previously conducted studies and does not contain any new studies with human participants or animals performed by any of the authors. The authors agree with both the Infectious Diseases Society of America (IDSA) and National Institutes of Health (NIH) guidelines on the treatment and management of patients with COVID-19, which encourage more experimental therapies to be performed within the context of a clinical trial [
6
]. To this end, a comprehensive understanding of current treatment evidence will help providers assess risks and benefits, identify gaps in research, and direct attention towards the most promising drugs being screened to treat COVID-19.
This article is based on previously conducted studies and does not contain any new studies with human participants or animals performed by any of the authors.
General Principles
Treatment Options
Antiviral Therapies
Immunomodulating Drugs
Literature from prior acute viral respiratory illnesses suggests that patients can progress to ARDS quite rapidly, as a result of the patient's own immune system becoming activated in a mechanism similar to sepsis. In addition, emerging evidence suggests that a subgroup of patients with severe COVID-19 might have a cytokine release syndrome (CRS), which is characterized by a substantial release of proinflammatory cytokines including interleukins (IL)-6, IL-1, tumor necrosis factor-α (TNFα), and others [
98
]. This hyperinflammatory state when induced from COVID-19 can often lead to poor outcomes and ICU admission [
99
]. This section of drug therapy discusses immunomodulating drugs which aim to affect the immune response to SARS-CoV-2 and hope to limit hyperinflammatory responses which can further exacerbate a patient's illness.
Corticosteroids
Corticosteroids are a broadly acting immunosuppressant at high doses that work to limit the hyperactive response in the immune system. These drugs were initially thought to be a poor choice due to data from SARS and MERS outbreaks that showed variable outcomes and higher mortality [
8
]. However, large RCT data from the RECOVERY trial has shown mortality benefit with dexamethasone. Among 2104 patients allocated to dexamethasone 6 mg given once daily for up to 10 days compared with 4321 patients allocated to usual care, a significant decrease in 28-day mortality was noted in the treatment arm (21.6% vs. 24.6%, RR 0.83, CI 0.74–0.92) [
48
]. These results extend chiefly to those patients who were receiving invasive mechanical ventilation and those patients receiving oxygen support. Given differences in steroids used, questions remain whether this mortality benefit extends to other corticosteroids besides dexamethasone. The GLUCOCOVID study was a study involving 34 patients randomized with 22 patients preferred by clinicians to receive methylprednisolone (MP) 40 mg every 12 h × 3 days then 20 mg every 12 h × 3 days. This was compared against 29 patients in the control group. The composite endpoint was of death, admission to the ICU, and ventilation requirement, which was significant between groups in intention-to-treat analysis (RR 0.55, CI 0.33–0.91) [
50
]. However, the use of methylprednisolone was further complicated with results from the METCOVID RCT where 393 patients were ultimately analyzed between methylprednisolone at 0.5 mg/kg twice daily for 5 days versus placebo. METCOVID did not show a mortality difference at day 28 between the groups, and only showed a difference in the subgroup analysis in patients over 60 years old, who had a lower mortality rate. METCOVID also provided evidence on adverse events with worsening diabetes evident from patients in the MP group who required more insulin therapy [
49
]. These data, especially from the high-powered RECOVERY trial, suggest that corticosteroids (specifically dexamethasone) are one of the mainstays of treatment for COVID-19 to reduce mortality. The data from METCOVID and GLUCOCOVID provides some conflicting evidence whether other corticosteroids can be used, such as methylprednisolone, yet this question explains why healthcare practice and guidelines specify dexamethasone over other alternative corticosteroids.
IL Inhibitors
One of the sets of proinflammatory cytokines, interleukins (IL), have been identified as a risk factor for worsened illness in COVID-19 and as a possible target for inhibition. Primary biomarkers and targets of interest lie with IL-1 and IL-6 [
99
]. In analysis of patients with severe COVID-19 illness, it was found that patients with more severe illness had higher IL-6 levels and this biomarker seemed to correlate with worse outcomes [
4
]. As a result, investigation began into the use of IL inhibitors, specifically tocilizumab and subsequently sarilumab for IL-6 and anakinra for IL-1, to identify their role in patients with severe COVID-19.
One of the first studies to document the use of IL inhibitors was with tocilizumab. Reported from China, a single-arm study included 21 patients who received one dose of tocilizumab 400 mg IV in addition to standard of care. Although the follow-up period was relatively short at 2 weeks, 75% of patients experienced improved respiratory function after treatment [
63
]. This initial trial led many institutions internationally to use IL inhibitors because there were few data to support any COVID-19 treatments at the time. Many centers began using these agents and studying retrospectively whether these agents did indeed lower mortality and lead to better outcomes. Retrospective studies involving tocilizumab used in a non-randomized method with statistical analysis adjusting for propensity scores and illness severity showed favorable outcomes regarding mortality [
60
,
61
]. However, when IL-6 inhibitors were studied in an RCT environment, these results were not replicated. The COVACTA trial was a global, randomized, double-blind, placebo-controlled phase III trial studying whether tocilizumab leads to improved clinical status in COVID-19. An interim report on July 29, 2020, by the trial sponsors showed that there was no difference regarding improved clinical status on a seven-point scale between tocilizumab and placebo (OR [odds ratio] 1.19, 95% CI 0.81, 1.76), no difference in percentage of patients who died by week 4 in either group (difference 0.3%, 95% CI − 7.6%, 8.2%;
p
 = 0.9410), and no difference in ventilator-free days [
58
,
59
]. The full results would be submitted for publication in a peer-reviewed journal, but the study was halted at that report after its primary endpoint showed no difference. Simultaneously with this tocilizumab trial that occurred, a phase II–III trial of sarilumab at 400 mg was begun along with minor recruitment of a second cohort of sarilumab at 800 mg compared against placebo. The primary analysis group included 194 patients who were critically ill with COVID-19 and were receiving mechanical ventilation at time of enrollment. This trial with sarilumab was also subsequently halted because it did to not meet its primary endpoint of improvement on a seven-point scale. Detailed results are also pending submission [
64
]. While initial use of IL inhibitors seemed positive according to early reports and retrospective analyses, RCTs have thus far failed to find any significant outcomes from this treatment. Three subsequent RCTs that have finalized results for tocilizumab (using 8 mg/kg IV) versus placebo have all failed to find any significant mortality difference with tocilizumab use or any statistical improvement on the WHO clinical progression scale (measuring symptoms/disease progression) [
54
–
57
]. While initial hopes for this treatment were high, subsequent RCT data has tempered hopes for this pharmacologic treatment modality. With limited evidence to support the use of tocilizumab, the treatment should now only be used in a restricted manner in the context of further clinical trials.
Tocilizumab dosing table

Dosing

Initial dose of 400 mg (flat dose) [

63

] or 4–8 mg/kg (rheum) infused over more than 60 min

If initial dose not effective, may administer second dose (in same dosage as initial dose) after 12 h

No more than 2 doses should be given; maximum single dose is 800 mg

Adverse effects

Increased risk of infection, injection site reactions, elevated liver enzymes, risk of GI perforation
Kinase Inhibitors
Both Janus kinase (JAK) inhibitors and Bruton tyrosine kinase (BTK) inhibitors interfere with cytokine signaling by inhibiting their respective enzymes. By impairing the production of pro-inflammatory cytokines, their theorized mechanism of action in the treatment of COVID-19 is to reduce inflammation and frequency of immunopathologies [
100
].
JAK Inhibitors
As described in the following studies, ruxolitinib has demonstrated positive results in recent clinical trials and serves as another potential agent to be considered for patients with COVID-19-associated cytokine storm. After recent completion of a phase II trial, in which 22 patients received ruxolitinib 5 mg PO BID, the results demonstrated safety and efficacy in a small subset of patients with significant improvement on the follow-up chest CT scans at day 14 and a significant decrease in cytokine levels [
65
]. As a result, phase III clinical trial, named RUXCOVID (NCT04362137), has been initiated and is currently recruiting patients to further assess the safety and efficacy of ruxolitinib 5 mg PO BID or placebo plus standard of care for a total of 14 days in patients with COVID-19-associated cytokine storm [
101
]. Higher doses, including up to 20 mg BID, have been reported in small, non-randomized, prospective cohort studies without serious adverse effects [
66
,
102
]. However, an Expanded Access Program is open for enrollment of eligible patients with COVID-19-associated cytokine storm, in which they will receive ruxolitinib 5 mg PO twice daily [
103
]. The remaining JAK inhibitor under investigation for treatment of COVID-19 is tofacitinib, which is FDA approved for the treatment of rheumatoid arthritis [
104
]. Tofacitinib is currently under a phase II trial, given the name I-TOMIC (NCT04415151), which is recruiting patients for the treatment of moderate COVID-19 [
105
]. The intervention will be tofacitinib administered in a dose of 10 mg PO BID until return to their clinical baseline (as defined by need for supplementary oxygen), and will continue to be administered at 5 mg PO BID for a total duration of therapy of 14 days. Another JAK inhibitor to mention is baricitinib, which is currently being investigated in the phase III clinical trial ACTT-2 (NCT04401579), which will evaluate the combination of remdesivir and baricitinib compared to remdesivir alone [
78
]. So far, only the results from a small non-randomized study examining the safety and clinical impact of baricitinib therapy plus lopinavir/ritonavir compared to standard of care (combination lopinavir/ritonavir and hydroxychloroquine) has shown a significant decrease in C-reactive protein (CRP) levels and shorter time to improvement of COVID-19 symptoms [
68
]. However, this study was unable to demonstrate any efficacy standard because of the lack of a proper control group.
BTK Inhibitors
Acalabrutinib is currently being investigated in an active phase II trial, called CALAVI US (NCT04380688), which aims to assess the safety, efficacy, and pharmacokinetics of acalabrutinib in patients with COVID-19 [
106
]. Similarly, phase II randomized trial, named iNSPIRE (NCT04375397), is currently recruiting patients to assess safety as well as the impact of ibrutinib on the incidence of respiratory failure in patients with COVID-19 [
107
]. Until now, the data to support the use of BTK inhibitors for COVID-19 treatment has stemmed from various retrospective trials with small sample sizes, which also lack control groups [
69
,
70
]. Unless data becomes available from the aforementioned phase II trials, the NIH recommends, at this time, against the use of BTK and JAK inhibitors for the treatment of COVID-19, except in a clinical trial [
14
].
Other Theoretical/Potential Treatments
There are a growing number of potential therapies that show in vitro activity, potential in vitro activity, biologically plausible mechanisms of inhibition, and theoretical benefit in patients who are infected or may become infected. The treatments mentioned in Table
4
are by no means a comprehensive list, but it is a list to identify other potential medications that have had increased scrutiny during this pandemic but are somewhat less well known or discussed. All other therapies not mentioned in the above sections show even less evidence of efficacy and safety. Some treatments such as convalescent plasma have been investigated with little evidence of benefit in randomized clinical trials [
71
,
72
]. However, the FDA has released an EUA for convalescent plasma, citing these RCTs among other non-randomized data, concluding that the "potential benefits of the product outweigh the known" risks [
108
]. The current NIH guidelines do not support the use of convalescent plasma outside of a clinical trial, and the evidence for its broad use in patients to treat COVID-19 is lacking. This treatment, among others, should be assessed with the utmost care regarding risks over benefits, with preference to avoid any therapy in non-clinical trial scenarios until further evidence supporting use is elucidated.
The road to effective COVID-19 pharmacologic options has been a difficult one, and one in which we still do not have robust exciting answers. Dexamethasone remains the drug for treatment of severe COVID-19 that may decrease mortality, and remdesivir has proven to have less of a positive clinical benefit than once thought. Many of the treatments above were used liberally in the early stages of the pandemic with little supportive evidence, and this review should provide context on how evidence can change and evolve when correctly focusing on high-level RCTs to determine treatment efficacy and safety.
Acknowledgements
Funding
No funding or sponsorship was received for this study or publication of this article.
Authorship
All named authors meet the International Committee of Medical Journal Editors (ICMJE) criteria for authorship for this article, take responsibility for the integrity of the work as a whole, and have given their approval for this version to be published.
Disclosures
Nicholas Rebold, Dana Holger, Sara Alosaimy, Taylor Morrisette and Michael Rybak have nothing to disclose.
Compliance with Ethics Guidelines
This article is based on previously conducted studies and does not contain any new studies with human participants or animals performed by any of the authors.
Open Access
This article is licensed under a Creative Commons Attribution-NonCommercial 4.0 International License, which permits any non-commercial use, sharing, adaptation, distribution and reproduction in any medium or format, as long as you give appropriate credit to the original author(s) and the source, provide a link to the Creative Commons licence, and indicate if changes were made. The images or other third party material in this article are included in the article's Creative Commons licence, unless indicated otherwise in a credit line to the material. If material is not included in the article's Creative Commons licence and your intended use is not permitted by statutory regulation or exceeds the permitted use, you will need to obtain permission directly from the copyright holder. To view a copy of this licence, visit
http://​creativecommons.​org/​licenses/​by-nc/​4.​0/​
.