01.12.2018 | Research | Ausgabe 1/2018 Open Access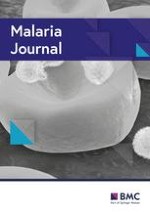 A survey on outcomes of accidental atovaquone–proguanil exposure in pregnancy
Zeitschrift:
Autoren:

Kathrine R. Tan, Jessica K. Fairley, Mengxi Wang, Julie R. Gutman
Abstract
Background
Malaria chemoprophylaxis options in pregnancy are limited, and atovaquone–proguanil (AP) is not recommended because of insufficient safety evidence. An anonymous, internet-based survey was disseminated to describe outcomes of pregnancies accidentally exposed to AP. Outcomes of interest included miscarriage (defined as pregnancy loss before 20 weeks), stillbirth (defined as pregnancy loss at or after 20 weeks), preterm birth or live birth prior to 37 weeks, and the presence of congenital anomalies.
Results
A total of 487 women responded and reported on 822 pregnancies. Of the 807 pregnancies with information available on exposure and outcomes, 10 (1.2%) had atovaquone–proguanil exposure, all in the first trimester, and all resulted in term births with no birth defects.
Conclusions
Use of an anti-malarial not recommended in pregnancy is likely to occur before the woman knows of her pregnancy. This study adds to the limited evidence of the safety of AP in pregnancy. Further study on use of AP in pregnancy should be a high priority, as an alternative option for the prevention of malaria in pregnancy in non-immune travellers is urgently needed.