01.12.2015 | Research article | Ausgabe 1/2015 Open Access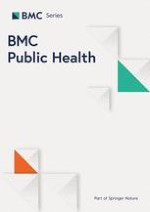 Active Smarter Kids (ASK): Rationale and design of a cluster-randomized controlled trial investigating the effects of daily physical activity on children's academic performance and risk factors for non-communicable diseases
Zeitschrift:
Autoren:

Geir K Resaland, Vegard Fusche Moe, Eivind Aadland, Jostein Steene-Johannessen, Øyvind Glosvik, John R Andersen, Olav M Kvalheim, Heather A McKay, Sigmund A Anderssen, on behalf of the ASK study group
Wichtige Hinweise
Competing interests
The authors declare that they have no competing interests.
Authors' contributions
GKR and SAA conceived the study, and will act as guarantors of the paper. GKR, VFM, ØG, JRA, OMK, JSJ, HM and SAA designed the study and obtained financial support. All authors participated in the writing of the paper and approved the final version.
Authors' information
The ASK study group:
1. Mette Stavnsbo1, mette.stavnsbo@hisf.no, Ph.D. student
2. Turid Skrede1, turid.skrede@hisf.no, Ph.D. student
3. Katrine N Aadland1, katrine.Nyvoll.Aadland@hisf.no, Ph.D. student
4. Laura Suominen1, laura.Suominen@hisf.no, Ph.D. student
5. Gunn Engelsrud1,4, gunn.engelsrud@nih.no, Senior investigator
6. Yngvar Ommundsen4, yngvar.ommundsen@nih.no, Senior investigator
7. Ulf Ekelund4, ulf.ekelund@nih.no, Senior investigator
8. Lars B Andersen4, lboandersen@health.sdu.dk, Senior investigator
9. Ingar Holme4, i.m.k.holme@nih.no, Statistical investigator
10. Willem van Mechelen5, w.vanmechelen@vumc.nl, Scientific advisory board
11. Susi Kriemler6, susi.kriemler@ifspm.uzh.ch, Scientific advisory board
12. Age K Smilde7, a.k.smilde@uva.nl, Scientific advisory board
13. Svein Mjøs,3, svein.Mjos@kj.uib.no, Chemical analysis investigator
14. Tarja AR Kvalheim2, tarja.kvalheim@gmail.com, Metabolomics investigator
15. Tone F Bathen8, tone.f.bathen@ntnu.no, Metabolomics investigator
16. Aud M Øien9, aud.Marie.Oien@hisf.no, Qualitative investigator
17. Inger J Solheim9, inger.johanne.solheim@hisf.no, Qualitative investigator
18 Einar Ylvisåker1, einar.ylvisaker@hisf.no, Physical activity investigator
19. Øystein Lerum1, oystein.Lerum@hisf.no, Research assistants
20. Stian Gjørøy1, stian.Gjoroy@hisf.no, Research assistants
21. Frode O Haara1, frode.olav.haara@hisf.no, Academic performance investigator
22. Tom R Kongelf1, tom.rune.kongelf@hisf.no, Academic performance investigator
23. Erik Kyrkjebø1, erik.Kyrkjebo@hisf.no, Administration responsible
24. Kolbjørn Brønnick10,11, bronnick@gmail.com, Cognition performance investigator
25. Hege Kristiansen2, hegekr@gmail.com, Medical responsible
1Sogn og Fjordane University College, Faculty of Teacher Education and Sports, Sogndal, Norway.
2Førde Central Hospital, Centre of Health Research, Førde, Norway.
3University of Bergen, Department of Chemistry, Bergen, Norway.
4Norwegian School of Sport Sciences, Department of Sports Medicine, Oslo, Norway.
5VU University, Department of Public and Occupational Health, EMGO+ Institute for Health and Care Research, VU University Medical Center, Amsterdam, The Netherlands.
6University of Basel, Swiss Tropical and Public Health Institute, Basel, Switzerland.
7University of Amsterdam, Swammerdam Institute for Life Sciences, Amsterdam, The Netherlands.
8NTNU, Dept. of Circulation and Medical Imaging (ISB), Faculty of medicine, Trondheim, Norway.
9Sogn og Fjordane University College, Faculty of Social Sciences, Sogndal, Norway.
10University of Stavanger, The National Centre for Reading Education and Research, Stavanger, Norway.
11Stavanger University Hospital, Regional Centre for Clinical Research in Psychosis, Division of Psychiatry, Stavanger, Norway.
Abstract
Background
Evidence is emerging from school-based studies that physical activity might favorably affect children's academic performance. However, there is a need for high-quality studies to support this. Therefore, the main objective of the Active Smarter Kids (ASK) study is to investigate the effect of daily physical activity on children's academic performance. Because of the complexity of the relation between physical activity and academic performance it is important to identify mediating and moderating variables such as cognitive function, fitness, adiposity, motor skills and quality of life (QoL). Further, there are global concerns regarding the high prevalence of lifestyle-related non-communicable diseases (NCDs). The best
means to address this challenge could be through primary prevention.
Physical activity is known to play a key role in preventing a host of NCDs. Therefore, we investigated as a secondary objective the effect of the intervention on risk factors related to
NCDs. The purpose of this paper is to describe the design of the ASK study, the ASK intervention as well as the scope and details of the methods we adopted to evaluate the effect of the ASK intervention on 5
th
grade children.
Methods & design
The ASK study is a cluster randomized controlled trial that includes 1145 fifth graders (aged 10 years) from 57 schools (28 intervention schools; 29 control schools) in Sogn and Fjordane County, Norway. This represents 95.3 % of total possible recruitment. Children in all 57 participating schools took part in a curriculum-prescribed physical activity intervention (90 min/week of physical education (PE) and 45 min/week physical activity, in total; 135 min/week). In addition, children from intervention schools also participated in the ASK intervention model (165 min/week), i.e. a total of 300 min/week of physical activity/PE. The ASK study was implemented over 7 months, from November 2014 to June 2015. We assessed academic performance in reading, numeracy and English using Norwegian National tests delivered by The Norwegian Directorate for Education and Training. We assessed physical activity objectively at baseline, midpoint and at the end of the intervention. All other variables were measured at baseline and post-intervention. In addition, we used qualitative methodologies to obtain an in-depth understanding of children's embodied experiences and pedagogical processes taking place during the intervention.
Discussion
If
successful, ASK could provide strong evidence of a relation between physical activity and academic performance that could potentially inform the process of learning in elementary schools. Schools might also be identified as effective settings for large scale public health initiatives for the prevention of NCDs.
Trial registration
Clinicaltrials.gov ID nr:
NCT02132494
. Date of registration, 6
th
of May, 2014.