01.12.2017 | Case report | Ausgabe 1/2017 Open Access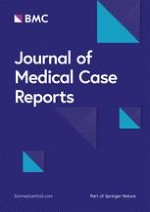 "Cannot ventilate, cannot intubate" situation after penetration of the tongue root through to the epipharynx by a surfboard: a case report
Zeitschrift:
Autoren:

Yuko Ono, Miha Kunii, Tomohiro Miura, Kazuaki Shinohara
Abbreviations
SpO2
Percutaneous oxygen saturation
Background
Surfing is an increasingly popular outdoor activity, with more than 10 million surfers worldwide [
1
]; however, this sport is not without risks. The estimated incidence of surfing-related injuries is 3.5 to 6.6 per 1000 days [
2
,
3
]. Consequently, health care professionals are likely to encounter patients with surfing-associated trauma. Previous reports described the features of surfing-related craniofacial trauma [
4
–
6
], ocular injury [
7
], spinal injury [
4
–
6
,
8
], and musculoskeletal injuries, including sprains, dislocations, and fractures [
4
–
6
]. However, to the best of our knowledge, there are no reports describing penetrating upper airway injuries caused by a surfboard.
We present a case of a surfer who had a penetrating injury of his left mandible, tongue root, and right epipharynx caused by the fin of his surfboard. Both manual ventilation and endotracheal intubation (ETI) were extremely difficult because of the upper airway distortion and massive bleeding. We describe the characteristics and airway management experience of surfboard-associated upper airway trauma.
Case presentation
Mechanical ventilation was discontinued on hospital day 3. The tracheotomy tube was successfully removed on day 10, and the tracheotomy site was then closed. The following day our patient reported dysphagia, which was attributed to hypoglossal nerve injury. After receiving active rehabilitation, he was able to eat and drink without choking or coughing, and he was discharged home without nursing care on hospital day 22. At his out-patient follow-up visit 2 months later, the dysphagia had resolved completely, and he had no emergency surgical airway-related complications, including hoarseness or subglottic stenosis.
Discussion
Conclusions
In this report, we discussed our experience treating a patient with surfing-related penetrating upper airway injuries through the left mandibular region to the right parapharyngeal space. The long, semi-sharp surfboard fin created both extensive crushing upper airway lesions and a sharp vascular laceration, resulting in a difficult airway. This case illustrates that surfing injuries can prompt a life-threatening airway emergency and serves as a caution for both surfers and health care professionals.
Acknowledgements
We thank Nozomi Ono, MD (Department of Psychiatry, Hoshigaoka Hospital, Koriyama, Japan) for her assistance in reviewing the manuscript.
Funding
This manuscript was prepared by a divisional fund only.
Availability of data and materials
Data and materials are available and can be requested directly from the corresponding author to some extent without revealing patient identity.
Authors' contributions
YO drafted the initial version of the manuscript and participated in patient management. MK and TM performed the surgery and contributed to patient management and drafting of the paper. KS participated in drafting the manuscript and in its critical review. All authors read and approved the final version of the manuscript.
Competing interests
The authors declare that they have no competing interests.
Consent for publication
Written informed consent was obtained from the patient for publication of this case report and the accompanying images. A copy of the written consent is available for review by the Editor-in-Chief of this journal.
Ethics approval and consent to participate
This study was approved by the Institutional Review Board of Fukushima Medical University (no. 2435) on 31 August 2015.
Publisher's Note
Springer Nature remains neutral with regard to jurisdictional claims in published maps and institutional affiliations.
Open Access
This article is distributed under the terms of the Creative Commons Attribution 4.0 International License (
http://​creativecommons.​org/​licenses/​by/​4.​0/​
), which permits unrestricted use, distribution, and reproduction in any medium, provided you give appropriate credit to the original author(s) and the source, provide a link to the Creative Commons license, and indicate if changes were made. The Creative Commons Public Domain Dedication waiver (
http://​creativecommons.​org/​publicdomain/​zero/​1.​0/​
) applies to the data made available in this article, unless otherwise stated.