01.12.2012 | Short report | Ausgabe 1/2012 Open Access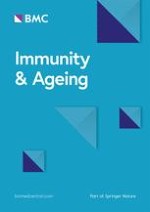 Centenarians and diet: what they eat in the Western part of Sicily
Zeitschrift:
Autoren:

Sonya Vasto, Claudia Rizzo, Calogero Caruso
Wichtige Hinweise
Electronic supplementary material
The online version of this article (doi:
10.​1186/​1742-4933-9-10
) contains supplementary material, which is available to authorized users.
Competing interests
The authors declare that they have no competing interests.
Authors' contributions
SV wrote the paper. All authors edited the paper and approved its final version.
Introduction
Materials and Methods
19 centenarians (10 females and 9 males) living at home in the five municipalities of Bisacquino, Castronovo, Chiusa Scalafani, Giuliana and Prizzi in the Western part of Sicily, Italy, were identified for the present study. These villages are located above sea-level, on the South-Western edge of the Sicani Mountains. Subjects were individuated by general practitioners and their age checked in the birth registries. As a further control, in the interview, particular attention was paid to the concordance between reported age and personal chronologies (age of marriage and of military service for men, age of first and last pregnancy for women, age of children, among others). The subjects underwent a physical examination and a morning fasting blood venous sample was obtained for studying blood chemistry parameters. Anthropometric measures included height, weight, and the body mass index (BMI) [weight (kg)/height (m2)]. Furthermore, the Mini Nutritional Assessment (MNA), Basic Activities of Daily Living (ADL) and the Instrumental Activities of Daily Living (IADL) were administrated. ADL and IADL were assessed by interviewing participants and their caregivers [
13
,
14
]. Physical items (meal taking, bowel and bladder continence, standing ability, extent of general activities, bathing and dressing abilities), sensory items (auditory acuity and eyesight) and cognitive abilities (comprehension and self-expression) were included in the ADL. Each item was classified into five categories of self-sufficiency: completely independent, independent but slow, independent with difficulty, partially dependent and completely dependent, using a point score from 12 to 1, respectively.
The study was approved by local University Hospital Ethics Committee; the purpose and procedures of the study were explained to the subjects, and informed and written consent was obtained from the participants or caregivers.
Results
Table 
1
depicts the prevalence of centenarians in Italy and in the study area; we have identified 19 centenarian, 10 female and 9 males among a population of 18,327 inhabitants. In this area the centenarian number was 4.32-fold higher than the national average (10.37 vs. 2.4/10,000). It is noteworthy that the male centenarian number was 11.51-fold higher than the national average (10.24 vs. 0.89/10,000). Female/male ratio was 1.1:1 in the study area, while the national ratio was 4.54:1.
Table 1
Distribution of Centenarian population in five villages of Sicani Mountains and in Italy
Total Population

Males

Females

Total Centenarians

Male Centenarians

Female Centenarians

Sicani Mountains

18,328

8,793

9,535

19

9

10

(10.37)

(10.24)

(10.48)

Italy

60,626,442

29,413,274

31,213,168

14,473

2,612

11,861

(2.39)

(0.89)

(3.80)
All the centenarians live in a family home, mostly with their relatives. Individual ADL and IADL scores were in the category of moderately independent for both genders. A good anamnesis on a single individual reported a poor auditory acuity and poor eyesight, while they were free from cardiac heart disease, severe cognitive impairment, severe physical impairment, clinically evident cancer or renal insufficiency.
In Figure 
1
, MNA example administrated to healthy centenarian is shown [
13
], whereas Figure 
2
reports a typical daily diet. Centenarians recruited in these area tended to be physically active, non-obese, small in stature, with a regular BMI (23.6 ± 3.1), suggestive of some degree of calorie restriction with high intake of seasonal plant food and low meat intake. Their diet shows a low glycemic index because low of refined carbohydrate (no white bread, low amount of pasta, no sweeteners, sweet beverages, can food, frozen already prepared vegetables or dishes, cookies cakes or snacks). Furthermore, they have a good intake of olive and virgin olive oil from different cultivar namely: Nocellara of Belice, Biancolilla, Giarraffa and Ogliarola that seems to have important anti-oxidant properties (unpublished data). In Figure 
3
, BMI and MNA are plotted together showing a perfect accordance between nutrition and body mass index.
×
×
×
Discussion
Overall, our data confirm our previous suggestion that longevity concerns subjects, living in small town, without pollution, with different working conditions, lifestyles and close adherence to a Mediterranean diet. The reason why longevity has been observed particularly in small municipalities is not surprising. It is a well established, in fact, that individuals with greater access to social support and family network have better health and lower levels of mortality, particularly when adult daughters are present. Nevertheless, our data are collected in a relative small sample of subjects; accordingly, our data needed to be confirmed by larger population-based studies.
Acknowledgements
C.R. is a PhD student of PhD course in Molecular Medicine directed by C.C. and this paper is submitted in partial fulfillment of requirement for herr PhD degree. This work was supported by grants from the Ministry of Education, University and Research ex60% to C.C.- The Authors are deeply indebted with Dr. Marchese for the access to centenarians living in the villages of Bisacquino, Chiusa Sclafani and Giuliana and Dr. Pizzolanti for the information on the centenarians living in Castronovo and Prizzi.
This article is published under license to BioMed Central Ltd. This is an Open Access article distributed under the terms of the Creative Commons Attribution License (
http://​creativecommons.​org/​licenses/​by/​2.​0
), which permits unrestricted use, distribution, and reproduction in any medium, provided the original work is properly cited.
Competing interests
The authors declare that they have no competing interests.
Authors' contributions
SV wrote the paper. All authors edited the paper and approved its final version.