01.12.2017 | Research | Ausgabe 1/2017 Open Access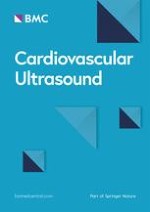 Could the use of bedside lung ultrasound reduce the number of chest x-rays in the intensive care unit?
Zeitschrift:
Autoren:

Etrusca Brogi, Elena Bignami, Anna Sidoti, Mohammed Shawar, Luna Gargani, Luigi Vetrugno, Giovanni Volpicelli, Francesco Forfori
Abstract
Background
Lung ultrasound can be used as an alternative to chest radiography (CXR) for the diagnosis and follow-up of various lung diseases in the intensive care unit (ICU). Our aim was to evaluate the influence that introducing a routine daily use of lung ultrasound in critically ill patients may have on the number of CXRs and as a consequence, on medical costs and radiation exposure.
Methods
Data were collected by conducting a retrospective evaluation of the medical records of adult patients who needed thoracic imaging and were admitted to our academic polyvalent ICU. We compared the number of CXRs and relative costs before and after the introduction of lung ultrasound in our ICU.
Results
A total of 4134 medical records were collected from January 2010 to December 2014. We divided our population into two groups, before (Group A, 1869 patients) and after (Group B, 2265 patients) the introduction of a routine use of LUS in July 2012. Group A performed a higher number of CXRs compared to Group B (1810 vs 961,
P
= 0.012), at an average of 0.97 vs 0.42 exams per patient. The estimated reduction of costs between Groups A and B obtained after the introduction of LUS, was 57%. No statistically significant difference between the outcome parameters of the two groups was observed.
Conclusions
Lung ultrasound was effective in reducing the number of CXRs and relative medical costs and radiation exposure in ICU, without affecting patient outcome.